Best Lottery Prediction Software and Tools
The idea of predicting the next winning combination for the world's biggest lottery draws is nothing new. In fact, it has been around almost as long as lotteries have existed. People are continually finding new methods to try and figure out what the winning numbers will be.
As a result, a variety of software has emerged that claims to predict winning combinations and 'cheat the system' without doing anything illegal. Let's look at some of the most popular lottery prediction software and tools on the market today.
WHAT IS LOTTERY PREDICTION SOFTWARE?
To understand what the below applications are all about, it is essential to know what they claim they can do. As stated above, lottery prediction software claims that it can help you determine what the winning numbers will be in your favourite lottery draw.
These programs use a variety of different strategies and mathematical algorithms to try to predict the winning combinations. Some even use lottery draw history to detect trends and patterns in a lottery and try to figure out what numbers are most likely to be drawn next.
As a result, this kind of software comprises many lottery players' favourite lottery strategies.
BEST LOTTERY PREDICTION SOFTWARE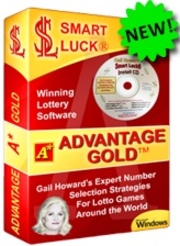 Out of the countless lottery prediction software available online, we have narrowed down a list of the most popular software available:
Smart Luck
Unlike most of the other lottery software mentioned below, Smart Luck does not do all the work for you and simply give you a "winning" combination. Instead, it allows you access to countless charts and graphs so that you can try your hand at finding trends in past lottery draws.
Using the knowledge you gain from viewing the data, the app claims to teach you how to analyse which numbers are most likely to be drawn as the winning numbers.
This software is created and distributed by Gail Howard—a self-proclaimed lottery expert who supposedly won the lottery dozens of times over several decades.
Lottery Picker 2020 (aka PowerFall)
Lottery Picker 2020 can only be used for playing in the US Powerball and Mega Millions. But its website states that it predicts winning combinations by looking at previous draws and using a mathematical algorithm to determine 'hot' numbers.
These numbers are more likely to be drawn than others and can be used as a starting point for generating the number sequence you would like to play with.
According to the website (but surprisingly nowhere else that we could find), the software won the award for Best Lottery Software of 2019 and can also be used to check your tickets against the latest draw results.
However, all of this comes at an extremely hefty price tag.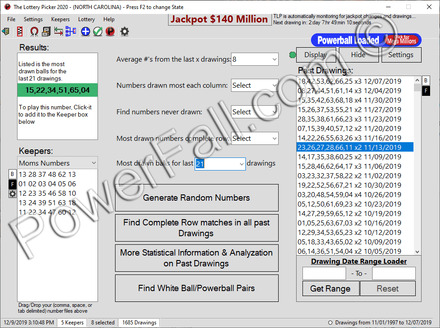 Lotto Pro
The developers of Lotto Pro claim to have 30+ years' worth of experience in creating lottery prediction software that will help you win the jackpot.
Like many other applications, lottery predictions are made by analysing the data from countless past draws and narrowing down what numbers are more likely to occur next.
This data is all simplified to give you simple combinations that have a higher likelihood of winning than any other combination.
The app also continually downloads new lottery data from lotteries in over 15 countries.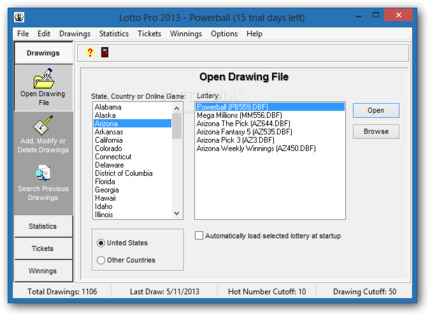 Lotto Logic Pro
Not to be confused with the above Lotto Pro, Lotto Logic Pro claims that it can help players choose their numbers by analysing its database of past draws for simple Pick-3 games all the way through to much more complex Pick-10 format games, including ones with bonus numbers.
The website states that the software can be used for 95% of the world's lotteries—which would make it quite useful regardless of where you reside.
Unique to Lotto Logic Pro are its "Range Finder" and "Range Tracker" tools. Range Finder compares the results of the past five draws against the current hot and cold numbers, while the Range Tracker helps users track range patterns that have resulted in the most wins over long periods of time.
There is both a free and paid version of the software, but it's not clear what the difference is between them.
Fortunately, the free version doesn't have any time restrictions, so there is absolutely no harm in trying it.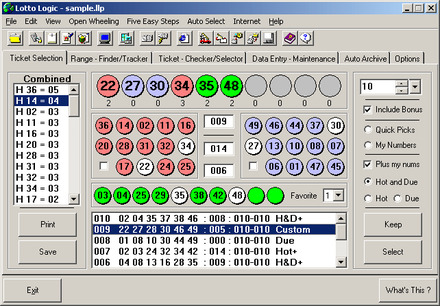 Magayo Lotto
The magayo Lotto software has been helping players choose lottery numbers for over 500 lottery games in 80 countries from around the world since 2010.
The company offers two products, magayo Lotto and magayo Pick, that are both available for Windows-based computers and Android-based devices.
Unlike some of the other entries on this list, Magayo offers a free (though fairly limited) trial that gives people the chance to try before they buy.
The paid "Pro" editions of the computer programs cost $38.99 each, while the Android versions are available on monthly, quarterly, six-month, and annual plans.
There is also a lifetime-access option that costs just a little more than the annual plan.
Auto Lotto Processor
Auto Lotto Processor is one of a handful of lottery programs and systems that is officially or unofficially connected to legendary seven-time winner Richard Lustig.
The software claims that the program is based on Lustig's winning strategies (which it supposedly reveals in 13 videos starring the big man himself), statistical analyst's expert opinions, and decades worth of draw results. The website also states that "earnings are not typical"—and, more importantly, that the "typical result equals zero."
Despite these surprisingly transparent claims by the company, many lottery players from around the world have bought the software and attempted to use it. For more details, read our full Auto Lotto Processor review.
Lotto007
As with PowerFall, Lotto007 works to come up with the winning numbers for your favourite lotteries by analysing past lottery draws and detecting patterns and trends in the draws.
Using this information, it will try and determine what numbers are most likely to be drawn next and which numbers have been drawn so many times that they are unlikely to be chosen again any time soon.
The software also gives you the ability to check your tickets against the draw results and supports over 120 international lotteries including EuroMillions, New York Cash4Life, Lucky for Life, Florida Lotto, and Lotto America.

Lucky Days
Lucky Days takes an entirely different approach to predicting lottery numbers than your standard prediction software.
Rather than using past draws and data to determine winning combinations, this software uses your date of birth and astrological predictions not to generate a winning combination, but rather to determine when best to play.
Using a special algorithm, the software will determine what days you will be most lucky on (therefore urging you to play), and which days luck will not be in your favour (days where you should instead save your money).
The app also provides users with their daily astrology reading.
WinSlips
WinSlips is an app that features a 100% guarantee on a lottery win (alarm bells anyone?).
They claim this by using a mathematical algorithm pioneered by self-described number genius Stefan Vandevelde that analyses past draws and begins to eliminate numbers that are unlikely to occur in upcoming draws.
This will leave you with limited numbers from which to choose from when purchasing your lottery ticket. The app claims that the jackpot numbers are sure to be pulled from those that they have narrowed the lottery pool down to.
There are over 100 international lotteries supported by the application.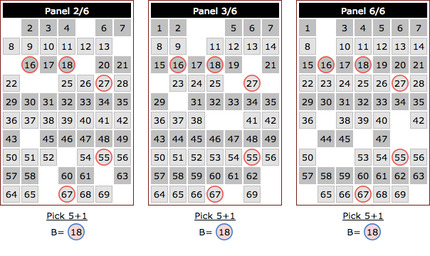 Pick3Sniper
Pick3Sniper is another software program from Stefan Vandevelde (see above).
The software uses something called an "Artificial Intuition Unit" that supposedly predicts future numbers based on past draw results and clusters numbers into 10 panels, each containing some numbers from 0 to 9 as well as empty boxes.
Due to the gaps in the panels that the software has magically taken care of, players need to choose fewer numbers than they normally would have. The website claims these cluster predictions are 100% accurate (red flag alert!) and that choosing numbers using this system is 600% easier.
Lottery Maximizer
Another lottery system associated (officially or unofficially) with Richard Lustig is Lottery Maximizer. Claiming to use a special mathematical equation to choose the winning numbers, this software seems much more like hype and marketing BS than anything actually useful or practical.
In addition to having a high price tag right off the bat, it also tries to upsell you on related products—begging the question why you need all of that other stuff if you're already buying the software.
Lotto Profits
Lotto Profits dubs itself as "The World's Most Accurate Lottery Software", which is a pretty huge claim—especially when you see all the other sensational claims, images, and poorly acted testimonials from "real users" that are on the official website and related sites.
This product is yet another one that is affiliated with Richard Lustig—though whether or not that is officially it's hard to say.
Either way, it wouldn't make much of a difference because there's nothing about this software that inspires any confidence in us whatsoever.
Beat Lottery
This one isn't really software, but rather a website that aims to do exactly what its name suggests—beat the lottery system and make you a winner.
Supposedly, the minds behind Beat Lottery use machine learning and a mass of data collected from crowd input and past draws to analyse all aspects of lotteries and identify lottery trends and patterns. They then use all this data to determine what the best combination to play in an upcoming draw will be.
Of course, to access any of this or to use the site's resources to check the latest lottery draws and determine if you are a winner, you have to become a member of the site and pay a monthly or yearly fee.
LottOdds
Like Beat Lottery, LottOdds is a membership-based website that states its "pattern-recognition algorithm" makes lottery winning "achievable and predictable". Although the website contains A LOT of information, it all seems to exist primarily to confuse readers and make them sign up for a membership. Because of the supposedly complex nature of the number-picking theory, members can discuss it and ask questions about it in the forum. While it seems like it might be a decent community for lotto enthusiasts and number crunchers, in the end there's little to no evidence that the patterns will actually help you win.
Lotto Prediction
Yet another subscription-based site that claims to help players win is LottoPrediction.com. However, this site, which was started by a group of self-proclaimed lotto enthusiasts who wanted to create a centralized online portal for players to share predictions and lottery tips, functions differently from the ones mentioned above. That's because this one doesn't only offer predictions based on past draws; it also allows players to input their own numbers into the system and share them with other players, who can then decide whether or not to play them. In other words, they are basically crowdsourcing lottery number predictions.
LotWin
The LotWin Lottery Line Builder website states that the product is a "revolutionary lottery software program" that will provide you with the tools you need to develop your own personalized lottery strategy. However, despite not being anything special compared to any of the other entries we've discussed in the list above, the program comes at one of the highest price tags we've ever seen. The lifetime version of the pro version will cost you £339.95, while the "LotWin Pro Syndicate" version will cost you even more: £439.98! Even though monthly and annual subscriptions are also available, those insane price tags alone should make you look away and never turn back.
Lotto Sorcerer
Lotto Sorcerer is one of the oldest—if not the oldest—lottery software programs in existence, going back all the way to 1989. Featuring 600 lotteries from 68 countries, it claims it can help users win the lottery by analyzing past draws and looking for numbers that do not appear in patterns—which sets it apart from other programs. Although the program itself is relatively affordable, costing only $39.95, a monthly subscription is required in order for the draw results to be regularly updated.
Silver Lotto System
In the list above, we've seen several outlandish claims by software developers regarding what their products can help people do, but perhaps no claims are as outlandish as those made by the Silver Lotto System. That's because the developer says if you don't win as many as eight out of ten times, you'll be protected by a 100% money-back guarantee. Now all this would be fantastic if there was any proof that this software even exists. Unfortunately, there is not a single screenshot available of it online—yet there are many reviews of people not getting a single cent of their money back.
Lottery Looper
Lottery Looper analyses patterns and trends among previous draws to help you figure out what numbers have the best chance of winning big. However, unlike many of the other programs on this list, the program makes users do all the data entry themselves. That's right—instead of tapping into a regularly updated database of draw results, players must enter the numbers themselves. Why this is nobody knows, but considering how many draws there are every year and how many years some lotteries have been around for, that is a seriously daunting task. But hey, at least it retails for an affordable $29!
The Lucky Gene
The Lucky Gene is an online lottery resource with an impressive amount of data on past draws from all around the world that also offers Free Abbreviated Lottery Wheels to help players win. However, unlike most of the entries on this list, The Lucky Gene website is 100% free to use, meaning you have nothing to lose if you do want to give it a try sometime.
Lotto Effect
Lotto Effect is the third and final lottery prediction tool from Timersoft, the makers of the above-mentioned Lotto Logic Pro and Lottery Looper. This product attempts to stand out from the others by using something the developers refer to as "Forward Thinking Technology" that is based on the triple P formula: patterns, percentages, and points. While all this sounds wonderful on the surface and may even fool a few gullible people into buying the product, it is mostly fluff—because the software itself is frustratingly confusing to use. The one good thing about it is that it retails for $39, a price that includes all future updates.
Winners Only Lotto
Of all the systems on this list so far, the only one that has an accompanying book, called Winners Only Lotto Guide, is this one. However, Winners Only Lotto is also a subscription-based member website that makes a pretty extreme claim: it will help players win pick 3 and pick 4 lotteries three to seven times per week. While it apparently is able to achieve this incredible feat using the Law of Averages, it's hard for us to buy into anything that makes such wild claims. If it worked that well, everyone should be using this and winning regularly, and that's simply not the case. That being said, $14.99 for the newest version of the book and $9 per month for a subscription is at least a reasonable price—unlike so many of the other products we discussed above.
Lotto Guy Lottery System
As you've surely concluded by reading all of the above, there are many bogus lottery systems out there that offer little to no value whatsoever. However, the award for the most useless and ridiculous "product"—if you can call it that—probably needs to go to the Lotto Guy Lottery System. This entire system, though extremely affordable at $19.95, is offered on a free domain that looks like it was made in 1996 and boils down to a few steps like this: choose 2 odd and 4 even #s OR 4 odd and 2 even #s OR 3 odd and 3 even #s. That is literally it—yet somehow that's supposed to work for every pick 6 lottery game in North America. Of course, there is no explanation for WHY this should work, but you're supposed to rest assured that it magically somehow will. Hilarious.
Money Cruncher Lottery System
The Money Cruncher Lottery System is a book released by Hamilton Publishing Company that claims to be not one of the simplest lottery methods ever invented, but the simplest one. While it would truly be wonderful if there was any truth whatsoever to this statement, the book/system seems largely abandoned online and is difficult if not impossible to find—even Amazon stopped carrying it. Of those poor suckers who bought a copy back when it was available, the vast majority demanded their money back using the 60-day money-back guarantee and, of course, never saw their money again.
Lottery Destroyer Method
The Lottery Destroyer Method is a two-part system that consists of a book and a software program—both developed and published by a supposedly well-known mathematician going by the name of Jared Wilson—that claims to have cracked the formula for hundreds of lotteries. Interestingly enough, while a PDF of the book is easy enough to find online, there's no trace of the program anywhere—suggesting it may never have even existed. Considering how terrible the book is and the preposterous price tag (US $147) that the method originally retailed for, we are certain that's a good thing.
LottoMetrix
LottoMetrix, at first glance might seem like all of the other entries on this list—a lottery system that will help you win—but it has two twists to it that make it stand out from the others. For starters, it is based on mathematical formulas instead of analyses of hot and cold numbers, and, second, it is 100% free. Whether or not either of those factoids will make you a millionaire, of course, is a different story, but what do you have to lose? Check out our in-depth LottoMetrix review for more details.
Steve Player Pyramid System
The Steve Player Pyramid System is exclusively a pick-3 lottery system that claims to use advanced mathematics, formulations, and analytics to help players win big. While it is refreshing that this isn't yet another tool that analyses past draw results to show you which numbers you should and shouldn't pick, there's also no reason to believe that this system actually works—it just takes a different approach. However, it costs only $11.95 and has been around since 1981, so it certainly has more appeal than the majority of junk software discussed above.
LottoMatic
LottoMatic is a website ran by a team of Swedish programmers that is much more than just a one-trick pony, as it offers lotto analysts quite a lot of valuable resources for 85 of the world's most popular lotteries. While the main feature is the "Lottery Matrix", a coded algorithm that analyses past draw results to help make predictions about upcoming draws, there are seven different steps that can be tweaked and adjusted to show you details like the sum of the numbers and digits, range of the results, and more. While all of this looks impressive, whether or not it will actually help you win is likely a totally different story.
Lotto Edge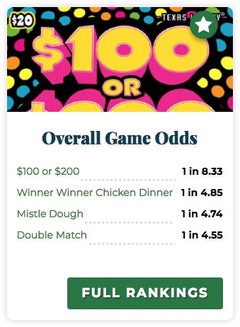 If you've read this whole article up until this point, then you've probably sensed that we have little faith in most of the products above. That's why Lotto Edge really caught us off guard. For starters, this membership-based website focuses on scratch cards, which have a set number of tickets printed several times per year, rather than draw games, which are 100% random. That alone speaks volumes, as the site analyses which scratchers have been sold and thus how many prizes are still available. This is an extremely valuable tool since it shows members which games are still worth playing at any given time and which ones should be avoided. Best of all, there is a free membership available aside from the paid (and much more useful) one.
Lotto Crawler
Lotto Crawler is much like Lotto Edge in the sense that it tracks which American scratch card games and prizes are available at any given time. While not as detailed in its analysis or as polished as the Lotto Edge experience is, Lotto Crawler has two main edges that makes it worthwhile to try first: 1) it is 100% free to use and 2) it offers support for an impressive 36 US states.
Delta Lotto System
The Delta Lotto System takes a different approach to choosing lottery numbers than any of the other systems on this list. For starters, it doesn't factor in past draw results whatsoever. Instead, it allows users to convert their numbers from bigger numbers to smaller ones by subtracting the previous number from the next one. For example, if 12 and 26 are two of the numbers you chose, you would subtract 12 from 26 to get the smaller number 14. Why would this help you? Because David Muse, the brains behind the system, claims that most lottery results fall into the 1 to 15 delta range. Unfortunately, this theory is based on very limited evidence, rendering the entire system, which at least is free, more or less useless—at least as anything other than a novel way to choose your numbers.
Analysis Lotto
Another offering by David Muse based on his delta number theory is Analysis Lotto, a software program that promises to make choosing your lottery numbers a much easier experience. It also provides users with draw results for more than 200 popular lottery and keno games from around the world, and analyses number patterns and trends over time. While that all sounds great, the theories that it's based on are unconvincing and unsubstantiated. But hey, at least the program is available for download and on CD-ROM and DVD-ROM!
Ace Lee Lottery Circle Software
The Lottery Circle software by Ace Lee is one of several products by a man who claims to be yet another "lottery expert"—though not because he's a math genius but rather because he worked for some times as a lotto reseller (possibly just a store clerk). The software laughably claims it has a 96% success rate. If these two ridiculous factoids somehow aren't enough to make you run away, you don't need to worry because the software nowadays is almost impossible to find online anyway.
Lottery Slayer
Lottery Slayer is yet another program that claims to do what most of the others in this list claim to do and—surprise, surprise—comes up short. It also tries very hard to convince you that quick picks are bad and will never help you win, but in effect what it offers are just another form of quick picks. Sounds plausible, right? Avoid!
Lottery Checkmate System
Sergey Tabin, who is supposedly a Russian chess player, claims that chess and lottery games have much in common and that, if you apply the principals of chess to the lottery using his Lottery Checkmate System, you will be able to win as much as $10,000 per month. If you're skeptical, then you're definitely not alone because this system—which conveniently no longer seems to officially be sold online—is nothing more than a scam wrapped in a unique form that preys on the gullible.
Formula 1 Lotto System
The Formula 1 Lotto System claims to be the brainchild of an MIT professor by the name of Glen Hooke who spent 25 years creating and perfecting it before finally releasing it to the public in 1989. Since then, it has also claimed to have created more winners than any other system, as it helps people win "8.7 times out of 10." If all of this was true, it'd surely be a revolutionary product that would be highly sought out in the lottery world, but nowadays it's not only hard to find online but also has some horrendous reviews—including by many people who say they never even received it after paying.
Norah Sands Psychic Lotto Formula
The Norah Sands Psychic Lotto Formula makes some incredible claims for what it can do for you—starting with helping you win the lottery an incredible 8 out of 10 times. However, what the book teaches seems to be more of a lifestyle than just a way to help you win the lottery, as it's packed with tips like you should do hypnotize yourself, do yoga, and just will (of course!) your win into existence. While all of that might help you become a more positive and healthy person, don't expect it to help you start winning any lottery prizes any time soon.
Winning Lottery Method
The Winning Lottery Method is yet another strategy attributed to seven-time lottery winner Richard Lustig. Though WinningLotteryMethod.com does seem to be an official website that run by Richard, it is primary just an online retail space where talked himself up and sold his "famous" book Learn How to Increase Your Chances of Winning the Lottery. While this book may have been a bestseller at one point, trust us when we say it's complete nonsense. In fact, recordings of you talking in your sleep would serve as better advice than anything written on these pages.
Lottery Analyst
Of all the tools in this list, Lottery Analyst might be the only one that doesn't beat you over the head a hundred times telling you how great it is and how it will make you rich beyond your wildest dreams. While that's because the developers are honest or because they just want to appear honest is up for debate, but aside from that this program is basically the same as all the others: it analyses past draw results to give you suggestions for which numbers to play. Will this actually help you win? We highly doubt it, but the program, which is available for Windows ($20), Android, and Kindle ($9.99), is at least very affordable.
DO LOTTERY PREDICTION SYSTEMS REALLY WORK?
This is a very loaded question. While there is no doubt that most lotteries do develop trends over the years and there can be logical patterns that can be followed, lotteries are still completely random. Therefore, while you may get a little closer to winning the jackpot by using lottery prediction software to determine what numbers to play, be very wary of any software that claims it can guarantee the ability to predict winning numbers—it can't.
CONCLUSION
As we said before, there is no guarantee that any of this software will lead you to the millions that you are probably hoping to gain when playing the lottery. However, there is some truth to the fact that patterns can emerge from lottery draws. Therefore, we doubt that it would hurt to try out a few of the programs to see if they work for you. At the very least, you'll learn a bit more about how the lottery works and choose a few numbers that you normally wouldn't have thought of.
That being said, don't let any of this software deceive you from the fact that the there is no surefire way to predict winning numbers—any company that tells you otherwise is just spewing lottery myths. Ultimately, the best way to increase your chances of winning is to buy more tickets, and the cheapest and most practical way to do that is by playing via lottery syndicates.