GiantLottos Exclusive Offer: 2-for-1 Mega Millions Tickets
Want to boost your odds of winning the big Mega Millions jackpot? Then this exclusive GiantLottos 2-for-1 ticket promo is just what you need!
If you want to get in on this deal, simply click on the "Join GiantLottos now" button below and you'll be whisked away to the GiantLottos website. Once there, fill out the registration form and complete the sign-up process, then choose your Mega Millions numbers and get a second ticket absolutely free of charge.
By taking advantage of this offer, you'll effectively be getting a 50% Mega Millions ticket discount on your purchase.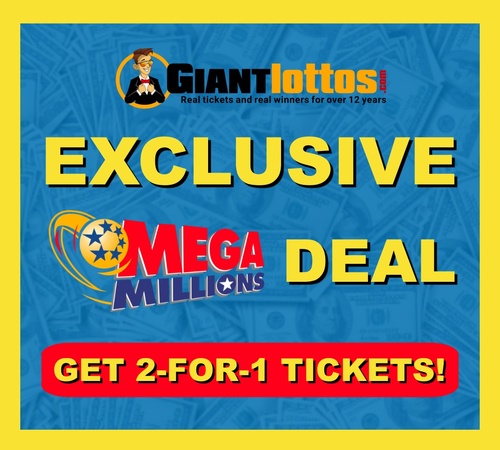 GiantLottos has been a big name in the online lottery game since 2005. One of the "lottery ticket concierge" pioneers, they buy physical tickets on behalf of players for the biggest and best lotteries in the world. Why play local when you can play the world?
Join GiantLottos now