Who Is 'Lottery Expert' Gail Howard?
Many people claim to know the secret to winning the lottery and who can help you—for a small price, typically. However, few have been able to garner the kind of credibility that "lottery expert" Gail Howard was able to throughout her career. In this article, we'll explain who Gail Howard is, what her famous system is, and how it has allegedly helped people win the lottery.
Who is Gail Howard?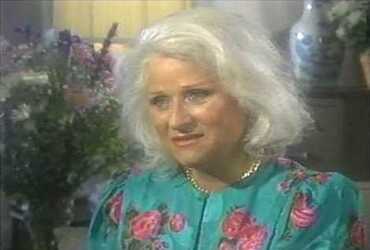 Gail Howard is known for developing a system that claims to increase the chances of winning the lottery. She spent decades selling books, writing lottery columns and speaking to media as a lotto expert. However, before her books became bestsellers, Gail worked as a financial expert—with much success.
Gail spent nine years as a stockbroker before moving on to become a commodity futures trader. She became a licensed commodities trading advisor (CTA) in the 1980s and drew attention for her accurate predictions. In 1987 she was even named 11th in the world in the Commodity Perspectives Chartist of the Year list. Howard claims that she was able to use the skills she acquired in the financial industry to create a successful lottery winning system called Smart Luck, which she founded in 1982.
Gail Howard's Smart Luck System
Though Gail Howard passed away in October 2015, her life's work lives on in her Smart Luck system. The system is based on Howard's lottery wheeling strategy, in which a subset of possible winning numbers is distributed across multiple tickets. Lottery wheels aim to ensure that at least one of the tickets will contain a winning set of numbers, so long as numerous draws are in the subset.
Though Howard did not invent lottery wheeling, as wheels were in use in Europe in the 1970s, she was very successful at marketing it in North America through her many books and her Smart Luck software. Currently, Smart Luck sells two different software types. One selects numbers for the user using Gail's unique number strategy methods, and one provides wheels.
Since Howard started helping people with her Smart Luck system in 1982, 108 people have won first prize jackpots using her method. Those 108 jackpots total $101,865,192 in prize money, and all of these wins are documented. Gail herself even claimed to have won 72 prizes in one year of playing pick-6 lotteries in the New York Lotto game—she even once won seven prizes in a single drawing (one second-tier prize, four third-tier prizes, and two fourth-tier prizes)!

Books by Gail Howard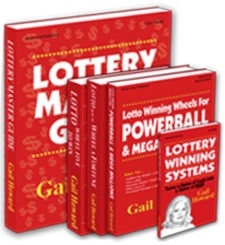 Gail Howard spread her Smart Luck system through her books, which explained lottery wheeling so that readers could use wheels themselves, and several of them are considered among the top 10 books on how to win the lottery.
Her first book, Lotto How to Wheel a Fortune, was originally released in 1996. That was followed by the bestselling book Lottery Master Guide: Turn a Game of Chance into a Game of Skill in 1997. In 2002, she published another book with a similar title, Lottery Winning Systems: Turns a Game of Luck into a Game of Skill. In 2003 she released a book with wheels for US Powerball and Mega Millions specifically, titled Lotto Winning Wheels for Powerball & Mega Millions, of which she released a second edition in 2006. That same year she released Lotto Wheel Five to Win, which she followed with a 2007 version of her first book. She then published Strategies for Attracting Good Luck in 2008. Her final lottery strategy book was released in 2014, titled Lottery Winning Strategies & 70 Percent Win Formula.
Conclusion
Gail Howard had a decades-long career as a lottery expert, with documented winners claiming they won using her system. While the system cannot guarantee that users will win a jackpot, it does claim to lower the odds and help lottery players win more—and there are hundreds of people who say that it worked for them. Whether or not it will work for you remains to be seen, but it certainly does seem to be one of the more popular lottery strategies out there.