Gail Howard's Lotto Wheel Five to Win Book Review
There is no shortage of books out there that promise that they can turn you into a lottery winner, and if you're determined to try some of them, then it's important to know which ones have some merit and which ones aren't worth your money. In this Lotto Wheel Five to Win review, we'll tell you what you can expect from Gail Howard's popular lottery system book and whether it can help you win.
WHO IS GAIL HOWARD?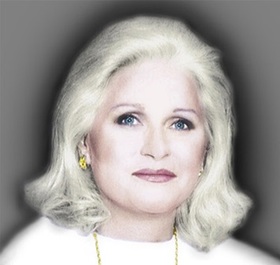 Gail Howard is well known in the lottery world as an expert in the industry. She is a best-selling author and the creator of the Smart Luck system, a method of choosing lottery numbers utilizing lottery wheels. Her approach reportedly increases players' odds of winning lottery prizes, and she shares the reasoning behind this system as well as ready-to-play wheels in her lottery books.
Howard published seven books over two decades, many of which have been re-released as updated editions. Her first book, Lotto How to Wheel a Fortune, was first published in 1996 and is her most successful. It is a great beginner's guide to her trademarked "Balanced Wheel" lottery wheels.
Gail Howard passed away in 2015, but her lottery legacy and her lottery wheeling system endure. Since she first started advising on how to choose winning numbers, there have been a total of at least 108 jackpot winners who say they used Howard's system. In total, these jackpot winners collected $101,865,192.
LOTTO WHEEL FIVE TO WIN REVIEW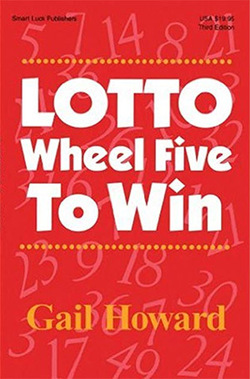 The third and most recent edition of Gail Howard's Lotto Wheel Five to Win was released in 2006. This book is similar to Lotto How to Wheel a Fortune in that it gives a concise explanation of lottery wheels, the odds of winning the lottery, and how Howard's abbreviated wheels, called Balanced Wheels, work. However, it differentiates itself because of its focus on pick-five lottery games.
Of the 436 pages in Lotto Wheel Five to Win, about one-fifth is dedicated to explaining how the lottery and lotto wheels work and the math and statistics behind them. The rest of the book contains a total of 333 lottery wheeling systems that can be applied to pick-five lottery games around the world, including Cash 5, Fantasy 5, Take 5, Lucky 5, Match 5, Lotto 5, Hit 5, and more.
The book offers a wide range of cost points, with 50 wheels that cost $5 or less, over 100 that cost $10 or less, and some that cost up to $100s, so it is suitable for players who are willing to give the method a try without spending a lot of money. The book even cites the low cost of playing as one of the benefits of abbreviated wheels.
One of the most interesting aspects of Lotto Wheel Five to Win is that it shows which wheels have been successful for players in the past. There is an entire chapter called "Wheels that Won Jackpots" that shows which of the systems have won a total of 53 top-tier jackpots. The book also contains a section full of testimonials from players who have used Howard's pick-five wheels successfully.
Each wheel contains the odds of winning and a specific guarantee. However, the guarantee might be misleading for players who skip the first chapters explaining how the wheels work. The guarantees that accompany each wheel are conditional. For example, system #54108 from the book wheels eight numbers, placing them in five combinations for a ticket cost of $5. It has a guarantee of a four out of five minimum win if all five winning numbers from your group of eight are drawn. This means if all five of the drawn numbers are in your subset, then you are guaranteed at least one four-number prize.
Along with understanding how the guarantees work, it is also important to realize that Howard's Balanced Wheels cannot improve your odds of winning the jackpot. However, if played correctly, they can improve your odds of winning smaller prizes more frequently.
BOTTOM LINE—IS IT WORTH THE READ?
Lottery wheeling is a credible method of choosing winning lottery numbers to improve your odds of winning lotto prizes, and Gail Howard built a career out of explaining how this system works to people of all walks of life. Lotto Wheel Five to Win is easy to read and understand, so you don't need a background in mathematics to learn how to use Howard's system. If you're willing to put in the time and money to learn the wheels in Lotto Wheel Five to Win, then this book can add a new layer of fun and excitement to playing the lottery.