Top 10 Books on How to Win the Lottery
There's no doubt that the lottery is a game of chance. However, many players have devoted their lives to figuring out the best ways to improve their chances of winning a big lottery jackpot. You might not have ever thought that you could apply strategies to the way you play your favourite game, but these books prove otherwise. In this article, we'll give you a guide to the most popular books on how to win the lottery. Maybe this is just what you need to become the next big winner!
1. Beat the Odds in the Lottery: How a Pro FOREX Trader Also Plays & Wins the Lottery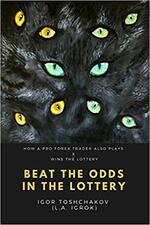 Ivor R. Toschakov uses his expertise as a FOREX trader and fund manager to explain the similarities and differences between the lottery and the financial market. Having won two grand prizes in three months using his lottery method, he decided to write a book.
He based his lottery method on his previously published financial trading method. As he explains in the book, his lottery strategy uses math and statistics. He claims that his approach can help in any pick-3, pick-4, pick-5, or pick-6 lottery games.
2. How to Win the Lottery with the Law of Attraction
Currently the bestselling lottery audiobook on Amazon, this book was written by lottery winner Eddie Coronado. It encourages readers to live according to the Law of Attraction, a mid-19th-century philosophy that was re-popularized in 2006 by the bestselling book The Secret. The Law of Attraction is essentially the belief that positive things will happen to you as long as you think positively.
In this book, Coronado explains how this idea of manifestation helped him win $50,000 from the California Lottery. He speaks to other winners with the same philosophy—one of whom won a nice $200,000 playing the lottery. Though the book uses little scientific proof that this strategy works for the lottery, it may leave you with a more positive way of thinking about life in general.
3. Lottery Book: The Truth Behind the Numbers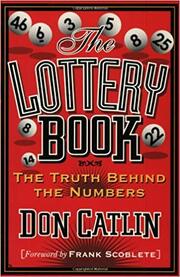 Author Dan Catlin didn't write this book to help people win the lottery. He wrote it to help people have a better understanding of state-run lotteries and the math behind them. This book doesn't make any promises that it will teach you how to become the next big jackpot winner, but it does offer practical insight into the game you love to play.
Lottery Book helps readers learn about the fundamental theories that make up the lottery business and offers advice into which games have the best odds. If you want to learn a strategy that will help you get rich quick, then this book is not for you. But if you're interested in learning the practical truth behind the lottery, then this book is full of helpful insights.
4. Learn How to Increase Your Chances of Winning the Lottery
Famous seven-time lottery winner Richard Lustig wrote this book. In it, Lustig promises to share the system he developed that helped him win a total of over $1 million in prizes. He claims that he and his family have used this system to help them win multiple grand prizes in both scratch ticket and number game lotteries. The book promises that this method will work in any country around the world.
Lustig claims that his method is easy to follow and book reviewers tend to agree, stating that it is a system based on a lot of common sense. Though the book can't guarantee you a win in the next big Powerball draw, it does have some practical advice that all lottery players can follow.
5. Lotto Winning Wheels for Powerball & Mega Millions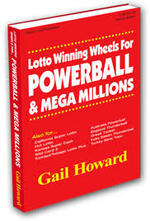 This book by Gail Howard is perfect if you're looking to win big in a specific lottery. In addition to the lottery organizations named in the title, the author claims her book can help readers win in the California SuperLotto, Kansas Super Cash, Wild Card 2, Hot Lotto, Australia Powerball, Greek Tzoker, India Thunderball, UK Thunderball, and Turkey Sans Topu.
Howard's book explains lottery wheeling, which is a system where players choose a large group of numbers across multiple tickets. Lottery wheeling helps ensure that at least one of your tickets will have a winning combination. The book explains systems that cost $2 to $20. Howard's lottery wheeling system has garnered so much attention that she has come to be known as a lottery expert.
6. The Mathematics of Lottery: Odds, Combinations, Systems
This book by Catalin Baroianu offers another behind-the-scenes look at the mathematics that makes up the lottery. It covers probability, combinatorics, and lottery matrices, and explains the mathematical parameters at the core of the lotto game.
By applying the scientific data contained in this book, the reader can better understand the probabilities of winning, whether you're playing one line or several. Though the book provides great insight into how the lottery works, it is not the easiest read. It is best suited for readers who already have a good understanding of mathematics and probability.
7. Easy Dollars: At the Pick 3 – Pick 4 Daily Lotto
Author Isaac Nwokogba, a daily pick-3 and pick-4 lotto player himself, has compiled an easy-to-follow guide on how to make money playing the lottery. He claims that his book will help readers create their own luck by helping them understand the selection process. After reading, Nwokogba says readers will be able to start using winning strategies.
The book contains charts, tables, and a few winning numbers. There are many favourable reviews on Amazon from readers who claim that the strategies outlined in the book helped them win consistently on daily pick-3 and pick-4 draws.
8. Lotto How to Wheel a Fortune
Gail Howard has truly proven her mettle as a lottery expert with her books. Another positively reviewed guide, Lotto How to Wheel a Fortune contains 328 different lotto wheeling systems. The systems have specific guarantees for wins in any pick-6 game.
The book also includes the systems used by readers of Howard's other novels who used her strategies to win big, including 74 documented jackpot prizes. Howard explains her copyrighted Balanced Wheels construction that will help readers choose the winning numbers in their local lottery.
9. Combinatorial Lottery Systems (Wheels) with Guaranteed Wins
Author Ilya Bluskov has a Ph.D. in mathematics and works as a professor. He spent many years performing research in a branch of mathematics called combinatorics, which deals with combinations and results in finite sets. In short, his field of expertise overlaps perfectly with the lottery.
In his book, he explains strategies that are specific to lotteries with six numbers. He explains to readers the right way to play numbers so that you can assess the possible wins of any ticket. The book claims to include the most economical lottery system, though many of the systems rely on choosing many numbers, which can get pricey.
10. Lottery Master Guide
Since its release in 2003, Lottery Master Guide has consistently been at the top of the bestsellers list for books on how to win the lottery. Another entry on this list by Gail Howard, the book claims to be a comprehensive guide on Howard's scientific approach to lottery strategy.
This guide promises to help you reduce the odds to give yourself a better chance at winning, all while buying fewer tickets. It claims it can help readers learn how to identify specific numbers that will have success in specific draws in pick-5, pick-6, and pick-10 games.
Conclusion
Whether you want to know more about how the lottery works or learn strategies that can help increase your odds of winning instead of just choosing lucky lottery numbers the traditional way, there is a book out there for you. Before spending money on any books on how to win the lottery, however, make sure to read the reviews so that you know you're not wasting your money on a scam!