Play Florida Lotto Online – How to Play and Buy Tickets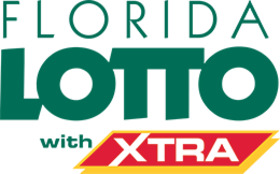 If you live in sunny Florida, then you have no doubt heard about the Florida Lotto.
And if you don't live in the land of pink flamingos, there is still a good chance that you have heard of this popular lottery game. That's because it is the hallmark of the Florida state lottery industry.
Read on as we explore how to play Florida Lotto online, what the rules of the game are, and what you stand to win.
FLORIDA LOTTO HISTORY
In 1986, Florida residents voted to change the constitution to include a state-run lottery that would benefit the education system in the state.
A short while later on April 29, 1988, the Florida Lotto held its first draw. This lottery was the first jackpot lottery in the state and to this day is operated by the state-run Florida Lottery organization to ensure fair play.
It has awarded more than $61.2 billion in prizes—a staggering amount by any stretch of the imagination. It has also contributed over $16 billion towards building the education system in Florida.
HOW TO PLAY FLORIDA LOTTO
Playing in the Florida Lotto is as simple as playing in any other lottery.
The game uses a single matrix that requires you to choose six numbers from a number pool that ranges from 1 to 53.
If you do not want to go through the hassle of choosing your own numbers, the lottery does also support a quick pick option that will randomly pick numbers for you.
Once you have chosen your numbers (or opted to use the quick pick function), you will need to choose whether you would like to activate EZMatch and Xtra on your ticket.
The EZMatch allows you to win instantly by printing six random numbers as well as cash prizes on your ticket.
If any of the numbers that you have chosen for your ticket match any of these numbers, then you win the cash prize that is linked to the number matched.
The Xtra option allows you to apply a multiplier (that is determined during the draw) to any prize that you win from any prize tier except the jackpot.
This multiplier ranges from a 2x multiplier to a 5x multiplier—meaning you could more than double your prize amount.
Both features cost an additional $1 per ticket, meaning that if you opt for both features, a ticket will cost you $3 ($1 for the ticket and $2 extra for the two features to be added).
HOW TO PLAY FLORIDA LOTTO ONLINE
Due to its popularity, and the fact that it is available to players around the world, there are several reputable online retailers that sell Florida Lotto tickets.
We recommend taking a look at the best online lottery sites to find a site that has the features and games you prefer.
ODDS OF WINNING
At 1 in 22,957,480, the odds of winning the jackpot in the Florida Lotto are not exactly what you would call great, but they're also far from the worst.
Compared to Mega Millions (1 in 302,575,350), US Powerball (odds of 1 in 292,201,338), and even California SuperLotto Plus (1 in 41,416,353), you could say they are excellent.
However, when you compare them to the best international lotteries, they definitely come up a bit short. A few that have much better odds include Canada Lotto 6/49 (1 in 13,983,816), Austria Lotto (1 in 8,145,060), and Peru Tinka (1 in 8,145,060).
That being said, Florida Lotto's odds are somewhat bettered by the fact that the lottery has a minimum jackpot of $2 million and the fact that jackpots roll over indefinitely if they are not claimed.
There are also five prize tiers available, although only four of them carry potential winnings for players who have not chosen to play the Xtra feature on their ticket.
These prize tiers are outlined below alongside their individual odds of winning:
| | | | | |
| --- | --- | --- | --- | --- |
| Prize Tier | Required Match | Estimated Prize | Xtra Bonus Applied | Odds of Winning |
| 1 | 6 | Jackpot | - | 1 in 22,957,480 |
| 2 | 5 | $5,000 | Multiplier between 2x and 5x | 1 in 81,409.50 |
| 3 | 4 | $70 | Multiplier between 2x and 5x | 1 in 1,415.82 |
| 4 | 3 | $5 | Flat bonus of $25 | 1 in 70.79 |
| 5 | 2 | - | Free quick pick ticket for next draw | - |
FLORIDA LOTTO DRAWING TIME
Like many other big American lotteries, Florida Lotto holds two draws each week. These draws occur on Wednesdays and Saturdays at 11:15 pm Eastern Standard Time.
The draws can be viewed live online, and results from the draws are posted on www.flalottery.com (the lottery's official website) shortly after the draw.
BIGGEST JACKPOTS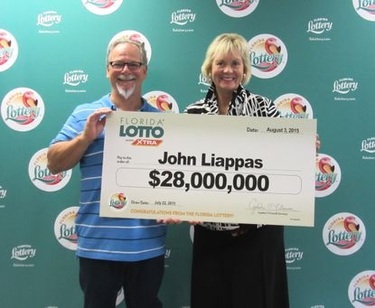 The largest jackpot ever won from the Florida Lotto by a single person is an astounding $81.6 million.
The ticket was claimed by Whispering Pines Lottery Trust, located in New Port Richey, in March of 2000.
PAYOUT OPTIONS
As is common with all large lotteries, there are two payout options.
The first option is to receive a cash lump sum. However, this is heavily penalised and is estimated to cost you almost 50% of your jackpot total. The upside of it is that you receive a large sum of money upfront.
The second option is a 30-year annuity payment that pays out annually. This option allows winners to claim the full amount of their jackpot (minus taxes) and results in a much larger overall payout than the cash lump sum option.
TAXES
While winnings from the Florida Lotto are not subject to state tax, they are subject to federal taxes that take a decent amount of your winnings.
If you are an American citizen, you will have to pay 24% of your winnings over in taxes.
For winners that are not American citizens, a heft 30% of their winnings will be paid to the US government.
FLORIDA LOTTO—IS IT WORTH PLAYING?
There is a very simple answer to this question—yes!
The Florida Lotto is a trustworthy, state-run lottery that has proven that it pays out to its winners while supporting a great cause: the Florida education system.
While the jackpot odds may not be great, the jackpot amounts and the extras that can be added to your ticket are.
So, we recommend purchasing a ticket for the next draw pronto. We know we will!
User Reviews and Comments (1)