Play US Powerball Online – How to Play and Buy Tickets
Ask almost anyone anywhere what the world's most popular lottery is, and most people would likely give you the same answer: US Powerball.
This game gives players the chance to win some of the world's largest lottery prizes—in fact it holds the record for biggest jackpot ever.
Powerball's fun "double-drum" gameplay mechanics and multiplier feature also have a lot to do with its immense popularity.
Read on as we go over its history, rules, and how you can play US Powerball online.


US Powerball History
December 1987 saw the formation of the Multi-State Lottery Association (MUSL), a non-profit US lottery concept.
In its original format, it represented 34-member state lotteries, with the first draw occurring in February 1988 under the banner Lotto America.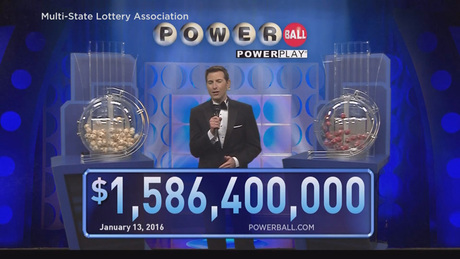 In April 1992, however, Lotto America changed its name to Powerball, at which point a revolutionary new gameplay mechanic was also introduced that changed the face of American lotteries forever.
This new format, which involves the two drums that are so well known and loved today, had never appeared in any previous lottery.
This new mega lottery would soon become a household name, and more and more states joined in on the fun until the total number of states reached the total we see today: 44 states.
As the years progressed, more features were added (or modified), a minimum jackpot amount was introduced, and eventually the rollover caps were completely eliminated.
It's because of this last change that the Powerball jackpots are able to reach such incredible heights. The $1.5-billion jackpot that made headlines in 2015 was the result of 20 consecutive rollovers!
And this was just one of several times that the Powerball broke international jackpot records.
How to Play US Powerball
Powerball is easy to enter and, within the US, costs just $2 per play.
Players must choose five different white ball numbers between the range 1 and 69, as well as one red "Powerball" between the range of 1 and 26.
Powerball players who are in a rush or undecided about which numbers to choose may elect to go with randomly generated numbers, known as a quick pick.
Some players prefer to research what the hottest and coldest Powerball numbers over the past few years have been. Statistically, however, your chances of winning by choosing quick pick or your own numbers are about the same.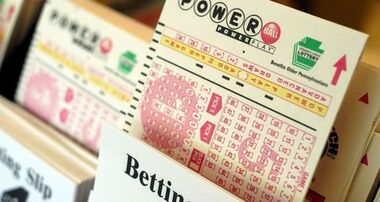 Winning the grand prize (the Powerball jackpot) involves producing a valid entry reflecting five correct match numbers in addition to the correct Powerball drawn.
Other prizes are on a cascading scale with players collecting a prize by matching one of the nine ways to win.
The Powerball jackpot minimum is set at $40 million and, because of the cap-free rollovers, there is theoretically no real maximum—the sky's the limit.
One extremely popular feature of the American Powerball that was first introduced in the early 2000s is the Power Play multiplier.
What this does is multiply any lower-tier winnings by 2x, 3x, 4x, 5x, or sometimes even 10x! The second-tier prize, however, automatically gets doubled from $1 million to $2 million.
Although adding on the Power Play multiplier costs an extra $1 per play, it makes playing Powerball even more exciting.
Imagine thinking you won "only" $50,000 and then realizing you actually won $500,000 because you decided to spend the extra dollar!
How to Play US Powerball Online
Normally, entry into a Powerball drawing is done by filling out a play slip or letting the lottery terminal pick the numbers randomly in exchange for the entry fee. This can be done in the US easily at a lottery kiosk or online provided at the time you are in one of the participating states.
For international players, there are many great lottery websites that allow people from all over the world to play the American Powerball as well. Check out our lottery website reviews to see how you can do this.
Odds of Winning US Powerball
The odds of hitting the Powerball jackpot are 1 in 292,201,388. These kinds of odds may seem nearly impossible to overcome and, in fact, have inspired some great lottery memes. But that doesn't stop millions of people from all over the world playing regularly.
After all, every single one of the people who won huge jackpots over the years—and there are quite a few—all faced the same odds of winning.
And compared to other heavy hitters like Mega Millions (whose odds are 1 in 302,575,350) and Italy's SuperEnalotto (odds of 1 in 622,614,630), Powerball is still better.
If you're curious how Powerball stacks up against Mega Millions toe to toe, check out our Powerball vs. Mega Millions comparison.
Meanwhile, your chances of winning EuroMillions would be twice as good since EuroMillions' jackpot odds are 1 in 139,838,160.
Luckily, the odds of winning a secondary prize in Powerball are still quite decent.
For a list of all the prize tiers' odds, check out the Powerball payout table below.
Powerball Payout Chart
# of Matched Numbers
(PB = Powerball)

Prize

Odds of Winning

5 + PB

Grand Prize

1 in 292,201,338

5

$1 million

1 in 11,688,053

4 + PB

$50,000

1 in 913,129

4

$100

1 in 36,525

3 + PB

$100

1 in 14,494

3

$7

1 in 580

2 + PB

$7

1 in 701

1 + PB

$4

1 in 92

0 + PB

$4

1 in 38
US Powerball Drawing Time
Powerball drawings occur every Wednesday and Saturday at the Florida Lottery's Tallahassee studio at precisely 10:59 pm ET.
Biggest US Powerball Jackpots
The Powerball jackpots have been some of the biggest lottery jackpots that not only the US but the entire world have ever seen.
Here are the three largest jackpots in Powerball's long and rich history:
$1.6 billion (January 13, 2016)
$758.7 million (August 23, 2017)
$687.8 (October 27, 2018)
As astonishing as these sums of money are, some of the stories behind the biggest Powerball winners are almost as crazy as the prizes themselves.
Payout Options
You can accept your winnings as a single lump-sum cash payment or take the annuity option.
Though both options have their advantages and disadvantages, with the latter you'll pay less in taxes. However, the money will be paid out to you annually over 30 years.
This is a safer option because it means you'll be less likely to quickly blow all your winnings. The thing is, a lot could change over 30 years, so keep that in mind.
Taxes
If you're lucky enough to win a big Powerball prize, you might be subjected to either just the federal tax or the federal tax AND a state tax.
This depends on which state you purchase your tickets in. Some states, such as California and Florida, do not tax lottery winnings, while others, such as Connecticut (6.99%) and New York (8.8%), do.
Therefore, understanding the basics of how lottery winnings in the US are taxed is really worth your time.
If you're playing from abroad, you might want to check your local tax laws to see whether your own government will also tax you once you transfer the money into your bank account.
US Powerball – Is It Worth Playing?
If you've read this far, then you'll already know how we feel about Powerball.
The game features innovative dual-drum mechanics, reasonable ticket prices, decent odds (at least for lower-tier wins), and some of the most lucrative lottery jackpots the world has ever seen.
As such, the Powerball lottery is an amazing lottery game that, like fine wine, will likely only get better with age.
No matter how you slice it, there are very few other lotto games anywhere that offer the kind of prizes and excitement that Powerball offers.
Because of that, it absolutely deserves all of the accolades and praise it regularly receives from just about everybody—including us.
FAQ - frequently asked questions
Are Powerball and Mega Millions the Same?

Though the two games have a lot of similarities since they are both double-matrix American lotteries with the biggest jackpots in the world, Powerball and Mega Millions are two completely separate games. The main difference between them is that with Powerball players have to choose 5 numbers from a range of 69, while with Mega Ball it's 5 from 70. As a result, Powerball's odds are a bit better than Mega Millions': 1 in 292,201,338 vs. 1 in 302,575,350.

When Is the Powerball Drawing?

Powerball drawings are held at 10:59 p.m. EST every Wednesday and Saturday.

Where Were Winning Powerball Tickets Sold?

The states with the most jackpot winners are Indiana (39 in total), Missouri (31) winners, and Minnesota (22).

Where to Buy Powerball Tickets?

Powerball tickets are readily sold at grocery stores, convenience stores, and gas stations across the country. In addition, tickets are sold online officially in the states of Georgia, Kentucky, Illinois, Michigan, New Hampshire, and Pennsylvania. They are also available on the vast majority of online lotto sites and available to players from all around the world.

Are Powerball Numbers the Same in All States?

Yes, the US Powerball is the same game with the same draws across the entire country, despite the fact that every state sells tickets individually.

Can Powerball Tickets Be Purchased Online?

Yes, but officially they are only sold in Pennsylvania, Georgia, Kentucky, New Hampshire, Michigan, and Illinois. However, just about anyone in the world can buy Powerball tickets online through the top online lottery sites.

Can Powerball Be Played From India?

Yes, the US Powerball can be played from India through many online lottery sites, also known as online lottery agents and lottery concierges. Since the jackpots are thousands of times bigger than what the biggest Indian lotteries offer, thousands of Indian players buy tickets for each Powerball draw.

Can Powerball Winners Remain Anonymous?

Whether or not a Powerball winner—or any other lottery winner—can stay anonymous depends on what state they reside in, as only nine states permit this. These states are Delaware, Texas, Georgia, Kansas, Maryland, North Dakota, New Jersey, Ohio, and South Carolina. However, if you claim your winnings using a lottery trust, you can stay anonymous regardless of where you live.

What Powerball Numbers Come Up the Most?

The most common Powerball numbers since October 2015 in the main pool have been 26, 32, 41, 23, 16, 28, 22, 42, 45, and 9. And from the secondary pool, the most common numbers have been 21, 24, 3, 6, 13, 9, 25, 10, 22, and 4.

What Numbers Should I Pick for the Powerball?

People who have won the Powerball have chosen their numbers by employing a wide range of strategies. These include using hot or cold numbers, lotto software, experts' advice, lottery wheels, random number generators, and numerology.

Can Foreigners Play Powerball?

Yes, provided you are 18 years old or older you can play Powerball even if you're not an American citizen or resident. Because of this reason—and it's incredible jackpots, of course—it's one of the most popular lotteries in the world.
User Reviews and Comments (1)