Play EuroMillions Online – How to Play and Buy Tickets
When the British, French, and Spanish minds behind EuroMillions first came up with the concept of this transnational lottery, they figured it would attract more attention, greatly increase the overall prize pool, and boost the operators' revenues.
And, boy, were they ever right.
EuroMillions quickly grew in popularity throughout Europe and eventually the entire world—with countless players from other continents now playing the game online.
Offering some of the biggest jackpots ever, worth as much as €220 million, EuroMillions also offers better odds than many other international lotteries of this size. As such, it's earned its high position among the world's top lotteries.
Read on to learn how you can play EuroMillions online, as well as its history, rules, prize structure, and more.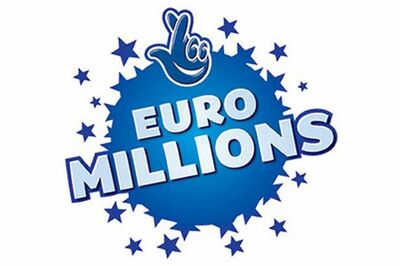 EuroMillions History
EuroMillions was introduced on February 7, 2004, by the lottery operators of the United Kingdom, France, and Spain.
After a few people won several great prizes and the game's reputation spread, more countries decided to join, further increasing its popularity, spread, and prize pools.
The lottery operators of Belgium, Austria, Portugal, Ireland, Sweden, and Luxembourg officially joined by the October 8, 2004, draw, and the rest is history.
How to Play EuroMillions
If you want to play EuroMillions, you'll need to choose five main numbers from a range of 1 to 50, as well as two "Lucky Star" numbers from a range of 12 numbers.
If you match all five main numbers and both Lucky Stars, you'll win the jackpot.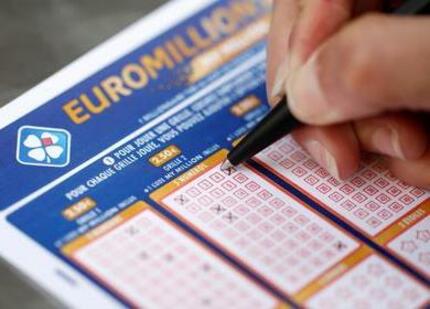 Any jackpots that are not won automatically roll over to the next draw until they reach €130 million, at which point a EuroMillions Super Draw takes place that guarantees a payout of at least that value.
If no one wins a Super Draw, the prize money will roll over until it reaches the €220 million cap. If no one wins this maximum EuroMillions jackpot after five consecutive draws, the prize money will be paid out to the winners of the next prize tier.
Through this type of "Event Draw," which is just a fancy name for a roll down, it's entirely possible to win the EuroMillions by matching only five main numbers and one Lucky Star, and the odds of doing so (see the odds table below) are drastically better.
Although a EuroMillions Event Draw has never taken place so far, it could happen any day, and that is one of many exciting elements that has made EuroMillions become as popular as it is and why it's considered one of the best roll down lotteries around.
Depending on where you're playing from and what the local currency is, the ticket price may vary. Generally, a single line purchased from an official lottery kiosk or vendor will cost you €2.50, £2.50, or CHF 3.50.
If you're playing via an online lottery site, the price might be a little bit higher due to the extreme convenience such sites provide.
Second Chance Draws (Swiss EuroMillions Only)
If you play EuroMillions in Switzerland, you can take advantage of an excellent feature called second chance draws. These supplementary draws allow you to re-enter your losing ticket (with all of the same numbers) for smaller prizes.
These prizes are for CHF150,000, CHF700, or CHF25 if you match five, four, or three numbers, respectively.
There is no cost to play this game, so definitely take advantage of it if you're able to.
Odds of Winning EuroMillions
While you'd likely be hard pressed to find someone who'd say that EuroMillions' jackpot odds are "good", they are certainly quite a bit better than some other major lotteries' odds.
Your chances of winning the EuroMillions jackpot are 1 in 139,838,160, a figure that—let's face it—is certainly not in your favour.
However, when you compare that to the odds of winning Italy SuperEnalotto (1 in 622,614,630), Mega Millions (1 in 302,575,350), or the US Powerball (1 in 292,201,338) suddenly things don't look so bad.
In addition, the overall odds of winning a EuroMillions prize are 1 in 13, which is pretty respectable considering the potential windfalls that await.
Here's the full breakdown of EuroMillions' odds and prizes:
# of Matched Numbers
(LS = Lucky Stars)

Prize
(Estimated)

Odds of Winning

5 + 2 LS

Jackpot

1 in 139,838,160

5 + 1 LS

€303,798

1 in 6,991,908

5

€31,448

1 in 3,107,515

4 + 2 LS

€3,076

1 in 621,503

4+ 1 LS

€164

1 in 31,075

3 + 2 LS

€104

1 in 14,125

4

€58

1 in 13,811

2 + 2 LS

€19

1 in 985

3 + 1 LS

€14

1 in 706

3

€12

1 in 314

1 + 2 LS

€10

1 in 188

2 + 1 LS

€8

1 in 49

2

€4

1 in 22
EuroMillions Drawing Time
EuroMillions draws take place in Paris on a bi-weekly basis on Tuesday and Friday nights at 8:45 pm local time (CET).
The results are usually published on websites and announced via various media channels by 11:00 pm CET.
Biggest EuroMillions Jackpots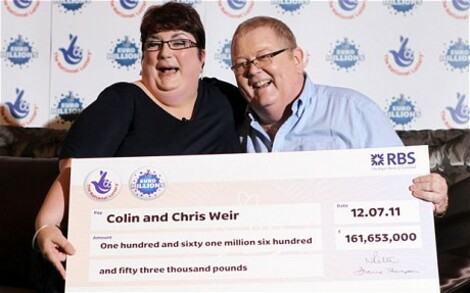 In the 15+ years that EuroMillions has been around for, it has made over 500 jackpot winners rich beyond their wildest dreams.
The maximum €190 million jackpot has been reached (and paid out as a lump sum, the only way that EuroMillions jackpots are paid out) on three separate occasions:
October 8, 2019
October 24, 2014
October 6, 2017
August 10, 2012
Since many of the countries in which EuroMillions operates allow lottery jackpot winners to stay anonymous, usually very little is known about these extremely lucky individuals.
All that is sometimes publicized about the winners is the countries they are from (or at least won within) and the prizes that they won.
But when you consider all the unwanted media and other attention that they likely would've gotten otherwise, there are many reasons for lottery winners to stay anonymous.
Payout Options
The only way to collect EuroMillions winnings is to take a lump-sum cash payment. Of course, if you're in a country that doesn't tax lottery prizes (see below), this will work just fine. Who needs annuity payments if you'll be getting the full amount regardless?
Taxes
With EuroMillions you only need to worry about paying taxes if you live in Spain (20% tax on wins over €2,500), Switzerland (35% tax on all winnings), or Portugal (20% tax on winnings above €5,000).
In all other member countries, any winnings—even jackpot winnings—you earn will be 100% tax-free. That adds up to a lot of extra money.
Note, however, that if you're playing EuroMillions online from another country, then your country may tax your winnings, depending on what the local tax laws are.
How to Play EuroMillions Online
Want to play EuroMillions from the US? How about US Powerball from Australia?
EuroMillions, along with many other highly acclaimed international lotteries such as EuroJackpot, US Powerball, Mega Millions, and SuperEnalotto, is legally open to non-residents. As such, it is easy to play from practically anywhere via many excellent lottery agents.
As long as you are 18 years of age or older (16 years for UK players) and have a decent internet connection, you never have to be restricted by your geographic location again.
Many of these websites also offer a slew of excellent features such as group play, welcome offers, and subscriptions that will take your lottery-playing experience to a whole new level.
EuroMillions – Is It Worth Playing?
EuroMillions has massive jackpots that are usually tax-free and delivered in lump-sum payouts, relatively decent odds that can get much better during roll-down Event Draws, and very reasonable ticket prices.
For these reasons, it has earned its reputation as one of the best lotteries on the planet.
In closing, if you haven't played this lottery yet, you're truly missing out because few lotteries offer such a solid overall balance of fairness and fun. This is something that the 10+ billion tickets that are sold each year can certainly attest to.
User Reviews and Comments (1)