Play Mega Millions Online – How to Play and Buy Tickets
If you haven't heard of Mega Millions yet, you might be living under a rock. This American lottery is the very definition of the saying "go big or go home."
The game regularly competes with the US Powerball for the title of the world's biggest lottery. Both games have featured record-breaking jackpots that have made headlines all around the globe.
Though the games share many similarities, Mega Millions has a few unique characteristics. It also holds the world record for the largest single-ticket lottery prize that anyone has ever won.
Read on to see how you can play Mega Millions online, learn about its rules, history, and prizes, and find out why it's as popular as it is.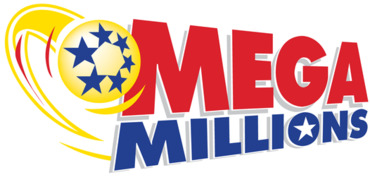 Mega Millions History
Mega Millions was launched way back in 1996. At the time, it went by the name "The Big Game" and briefly "The Big Game Mega Millions" in 2002.
Shortly after that, it officially became the "Mega Millions" that we know today.
The first Mega Millions draw ever took place on May 17, 2002. It immediately made one lucky winner from Illinois $28 million richer.
Originally, the game was available in only six states. Nowadays, it is playable in more than 44 states as well as the District of Columbia and the U.S. Virgin Islands.
The current dealings of the game are divided equally among these member states. Therefore, the game doesn't have a central headquarters.
How to Play Mega Millions
To play Mega Millions, you must choose numbers from two pools in two separate drums.
You have the option of choosing your own numbers or using quick pick. The latter means the computer randomly and instantly selects numbers for you.
From the first pool, you must pick out five numbers that range from 1 to 70.
The second pool is known as the "Mega Ball". It consists of numbers 1 to 25, from which you can choose one. It is very similar to the red "Power Ball" in the US Powerball.
You win the jackpot if you match all six numbers. However, there are other great lower-tier prizes you can win. We discuss this in more detail later.
Jackpots generally start at $40 million and gradually increase by a minimum of $5 million after each draw.
There is no cap on how large the rollover amount can get. This is why the jackpots can reach such crazy heights.
In fact, the bigger the jackpot gets, the more people tend to play. This creates an upward spiral that fuels itself.
Whenever a lucky person or persons do win the jackpot, the jackpot is reset to the original $40-million minimum.
If you're curious how Mega Millions compares to Powerball, check out our detailed side-by-side comparison.
Odds of Winning Mega Millions
There are a total of nine ways that players can win a Mega Millions prize.
The lowest prize on offer is only $2, but the prizes gradually increase. The second-highest prize tier is worth $1 million.
The odds of winning the Mega Millions jackpot are 1 in 302,575,350. These odds are a bit worse than those of US Powerball: 1 in 292,201,388.
This makes it the second toughest lottery to win in the world. The toughest odds of any game are Italy's SuperEnalotto (1 in 622,614,630).
Across the pond, EuroMillions (1 in 139,838,160) and Eurojackpot (1 in 95,344,200) both have better odds. However, their prizes don't get quite as high as Mega Millions' do.
Fortunately, the overall odds of winning any prize are much better: 1 in 24.
Mega Millions Payout Table
# of Matched Numbers
(MB = Mega Ball)

Prize

Odds of Winning

5 + MB

Jackpot

1 in 302,575,350

5

$1,000,000

1 in 12,607,306

4 + PB

$10,000

1 in 931,001

4

$500

1 in 38,792

3 + PB

$200

1 in 14,547

3

$10

1 in 606

2 + PB

$10

1 in 693

1 + PB

$4

1 in 89

0 + PB

$2

1 in 37
Mega Millions also has a "Megaplier" option that can multiply any non-jackpot win by up to five times.
The value of this multiplier is determined right before each draw and chosen randomly from a pool of 15 balls. Five of these balls have 2x marked on them, six have 3X, three have 4X, and one has 5X.
There is an additional $1 fee for the Mega Millions Megaplier that which will bring your total ticket cost to $3 even. But that's a small price to pay since it can make your already huge prize even bigger.
Mega Millions Drawing Times
Mega Millions drawings take place twice each week, on Tuesdays and Fridays at 10:00 p.m. EST. They are held at the WSB-TV studios in Atlanta, Georgia, and are closely supervised by the Georgia Lottery.
Biggest Mega Millions Jackpots
Since 2002, Mega Millions has paid out more than 180 jackpots to the lucky owners of 204 separate tickets.
Of those, only 20 jackpots were split among two or more winning tickets. And 16 were worth more than $300 million!
The three largest Mega Millions jackpots ever are as follows:
$1.537 billion (October 23, 2018)
$656 million (March 30, 2012)
$648 million (December 17, 2013)
While winning prizes like this might seem impossible, it can truly happen to anyone. Just ask Shane Missler or Merle and Patricia Butler.
Payout Options
Mega Millions lets players take their winnings as a single lump sum or as annual payments over 30 years. This latter option is called an annuity payment.
Though annuities take a long time to collect, you'll get much more of your money because you'll be taxed less. Plus you'll never have to worry about squandering all your money all at once!
If you're not sure which option is best for you, check out the pros and cons of both.
Taxes
The higher the Mega Millions jackpots climb to, the more excited the taxman will be.
That's because in addition to a 24% to 37% federal tax, a state tax and even a city tax might be added on.
Therefore, you might want to think twice about which state you buy your tickets in. California and Washington make most sense because those states do not tax lottery wins.
Other states, such as West Virginia (6.5%) and Vermont (6%), do tax lottery wins.
In addition, some cities, such as NYC (3.9%), have an additional tax on top of that.
Therefore, we recommend all players spend a few minutes understanding the basics of America's lottery tax. Doing so can make a big difference in how much prize money you end up taking home.
If you're playing online from another country, keep in mind that your own country may also tax your winnings.
How to Play Mega Millions Online
Mega Millions is officially available to people living in or visiting one of the 44 supported states, the US Virgin Islands, and the District of Columbia.
Luckily, anyone in the world can play through most online lottery agents and lottery betting sites.
Mega Millions – Is It Worth Playing?
Is Mega Millions worth playing? The answer is a resounding "YES!"
It is one of the biggest and best lotteries in the USA and even the entire world.
Its jackpots continue to break records and will likely keep doing so for many years to come. And as more and more people from around the world keep hearing about it and playing it, they will only get bigger.
While the odds of winning a jackpot are certainly tough, the odds of winning a secondary prize are actually pretty decent.
For just a few dollars and the right amount of luck, you could become a billionaire. There are very few online lotteries that can offer that.
User Reviews and Comments (1)