Lotto007 Review
Winning the lottery is a dream for many people, and there are many products available online that aim to help lotto players achieve that dream. However, too often these products are more scam than substance. In this Lotto007 review, we'll take a look at one software product that claims to help users increase their odds of winning the lottery.

WHAT IS LOTTO007 SOFTWARE?
Lotto007 is a number prediction tool that chooses numbers for users that they can play in their favourite lotto games. The software supports many games, including most from the United States and many more from around the world. It works for pick-four, pick-five, pick-six, or pick-seven games with zero, one, or two bonus numbers. That means more than 100 lotteries from around the world are supported by this program. Additionally, the makers of Lotto007 have a software tool that specifically supports pick-three and pick-four games, which is suitable for all such games from Canada and the United States.
HOW MUCH DOES LOTTO007 COST?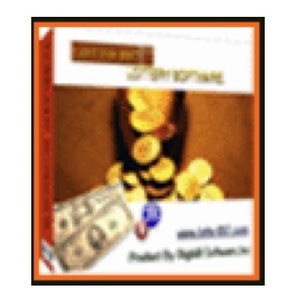 There are a few different versions of the Lotto007 software that have varying price tags. The main product, Lotto007 Ultimate (pictured on the right in all its suspiciously blurry glory—yes, even on the official website), is available for $169 USD, though the website often has a sale on all of its products for $50 off, making the price $119. While the website has a countdown for when the sale ends, it's likely that this is simply a marketing ploy to help convince buyers to make a purchase. The lower-tier product, Lotto007 Prediction Expert, which appears to have less filtering ability, costs $149 regularly, or $99 on sale. Lotto007 For Pick3/4 costs $139 regularly, or $89 on sale. The website also sells a Lotto007 Pick 3 Pick 4 For Prediction product for $149 regular price, or $99 on sale.
Users can purchase all available products in the Lotto007 Lottery Software Suite for $349, or $299 on sale. Each product is available for a one-time cost and includes free updates as new versions of the software are released. If users want to give the product a try before purchasing, there are free demo versions available on various software purchase websites, such as SoftPicks, Softpedia, and Downloads.
LOTTO007 REVIEW
Lotto007 is easy to use and supports many lottery games from around the world. Users can easily switch between games and prediction strategies. According to the Lotto007 website, the prediction software analyzes past winning draw numbers to find patterns and give users the numbers with the highest probability of being selected in an upcoming draw.
The product includes historical draw numbers, but also gives users the ability to add recent drawings to the database to ensure the data stays up to date. To view the predicted numbers, users simply have to click on the "Prediction" tab—pretty straightforward. Users can also set a specific time period to analyze past winning numbers and can view the accuracy of past predictions.
The top-tier product, Lotto007 Ultimate, supports over 220 lotteries from 60 countries, has 50 base filters and 28 advanced filters, including odd and even number filters, decade filters, hot/cold number filters and more. It also offers 17 different statistical analysis methods, including odd-even, hot-cold, low-high, and successive comparisons, which users can also view in chart form, as the tool offers over 150 charts. The product also has the capability to run lotto wheels, which show all the possible combinations of a given set of numbers. Here's an introductory video (with a somewhat creepy robotic narrator) that shows it in action:
There's no doubt that Lotto007 has a lot of easy-to-use capabilities that show results from past drawings in a lot of different ways. While many of these capabilities use basic mathematical principles that may make the software look credible on the surface, there is one glaring issue with Lotto007—it is based on the faulty premise that lotto numbers can be predicted. In reality, lotto draws are entirely random, and you have the same odds of winning whether you use the numbers given by the software or select random numbers.
BOTTOM LINE—IS LOTTO007 A SCAM?
While Lotto007 may look legitimate, there's no getting around the fact that the lottery is a game of chance and is therefore unpredictable, making any lotto number prediction software ultimately ineffective. No matter how many past draws a computer program analyzes, it will not be able to tell you what the future holds. The bottom line, therefore, is that Lotto007 will not be able to help improve your chances of winning the lottery. If it did, then why aren't many—if not all—of the people using this software winners?
That being said, if you like statistics and looking at numbers, want to have a record of past numbers you've played, or just want a novel way of how you choose your numbers, then you might find some value in this product. However, considering the hefty price tag that comes with the Lotto007 software, it is a lot of money to pay to simply look at random sets of numbers.
If you truly want to increase your odds of winning the lottery, then you are better off taking the money you would spend on this product and putting it towards your next lottery ticket—or, even better, going with an approach that is guaranteed (using the rules of basic math) to greatly increase your chances of winning: joining a lottery syndicate.