Winslips Review
Lottery players are always looking for any tips, tricks, or software that might be able to help them win big while spending less on tickets. As such, there are a number of people and organizations floating around online that are willing to meet this demand—whether or not their methods actually work. In this WinSlips review, we'll explore one lottery software product that claims to help people increase their odds of winning while maintaining a modest budget.
WHAT IS WINSLIPS?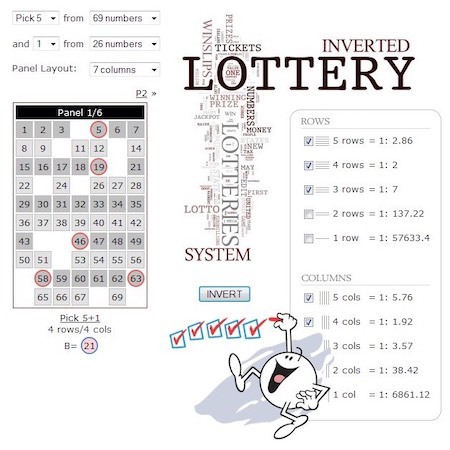 WinSlips is a web-based lottery program that helps players choose numbers for their next ticket. It is accessed through a web browser, which means subscribers can access it through desktop, mobile, or tablet devices. Winslips combines two previously designed lottery systems—the One Ticket System and the Inverted Lottery System—into one. The software is advertised as being budget-friendly, as it spits out number combinations that can be played on a single ticket, or up to eight, so players don't have to buy a lot of tickets to get results if they don't want to, unlike some popular lottery wheels. It can be used for any lotto game around the world that has a minimum of four main numbers. Winslips lottery software, along with the One Ticket System and the Inverted Lottery System, were all developed by the same man, Stefan Vandevelde.
WHO IS STEFAN VANDEVELDE?
If you're interested in lottery systems, then you may have already heard of Stefan Vandevelde. He is the self-proclaimed "Number Cruncher" behind a number of lotto systems, lotto books, and lotto websites. In addition to the previously mentioned systems, Vandevelde is also responsible for the LottoTrix website, Pick3Sniper software, and the book If You Can't Win the Lottery, Then Change Its Rules. Vandevelde also designed the C(49,6,2,6) lotto wheel, which he claims is a world record holder covering design. However, it is unclear exactly what world record the design holds.
HOW MUCH DOES WINSLIPS COST?
The WinSlips lottery subscription is currently available for $39.95 USD. This is a one-time fee that grants users unrestricted access to the web tool for one year. It does have a 100% money-back guarantee, but it must be claimed within 24 hours of purchasing. Users can pay with credit card or PayPal, and it is worth noting that the name that appears on users' credit card statements isn't anything relating to the name of the software; instead, it's the name of the software designer, STEFANVANDE.
WINSLIPS LOTTERY SOFTWARE REVIEW
Winslips promises that it's easy to use, and that is true. Users first select what type of game they want to choose numbers for by selecting the pick number and the total numbers from drop-down boxes. For instance, if the user wants help choosing numbers for a 6/49 game, they would select "Pick 6" from one drop-down box and "49 numbers" from the second drop-down box. The software then generates panels that show all the available numbers, with some of those numbers missing. WinSlips guarantees that all of the winning numbers will appear within at least one of these panels.
Once the user has their panels, the software then chooses the combination of numbers the user should play within the panel, based on how many likely winning numbers are in each column and row. The panels and number combinations are apparently generated based on some combination of combinatorial grouping, clustering, and probability, to remove the numbers that are least likely to win and select the ones that are most likely to win. However, the actual math behind the generator is not really explained.
While the generator is certainly easy to use, the logic and science behind how the software works is not very clear. Much of the credibility of the software relies on the reputation of its creator, who explains that he spent over a year going over an "enormous" amount of calculations to develop this product. However, through reading Vandevelde's multiple websites for various lotto software, it quickly becomes apparent that he has a tendency to put forth claims about his abilities and systems without ever offering proof of his claims—much like Richard Lustig, another self-described lotto "expert". For instance, on his LottoTrix website, he claims that his discoveries are backed up by combinatorial researchers across the globe but never shows any testimony from said experts.
Even more questionably, the website has an entire page that attempts to discredit any bad reviews the software receives. In it, the Winslips team claims that people are posting fake negative reviews about their product and are somehow profiting from these fake reviews. This is certainly a tactic you don't often see from trustworthy companies offering a credible product.
BOTTOM LINE—IS WINSLIPS A SCAM?
There are many aspects of the Winslips lottery software that give us pause, but the most glaring is the claim that the software "works all the time." The lottery is a game of chance, which means the results are unpredictable. Furthermore, if Stefan Vandevelde has developed a system that works all the time, then why don't we hear about him or his customers winning the lottery every week? Well, the Winslips website addresses this—sort of. It claims that they receive stories about big winners who have used their software all the time, but they simply choose not to publish them. Riiiight.
In conclusion, from the hidden logic behind the functionality of the system to the many unusual claims on the website, there are too many red flags about this software to say that it will benefit you in any way. In other words, if you're thinking about buying a WinSlips subscription, we strongly advise against it.