Beat Lottery Review

Playing the lottery is a fun pastime, but the truth is everyone wants to win the jackpot. However, the odds of winning most lotto draws are so low that a life-changing win is more of a dream than a possibility. That's why the idea of lottery software products and prediction websites is so appealing. Who wouldn't spend a few extra dollars to ensure they have better odds of winning millions? The bad news is that not all products are trustworthy. In this Beat Lottery review, we'll let you know if it's a service worth signing up for.
WHAT IS BEAT LOTTERY?
Beat Lottery is one of many number prediction programs that promise users number combos that will improve their odds of winning the lottery. Beat Lottery is a product from the UK that gives numbers for UK Lotto, EuroMillions, ThunderBall, Set for Life, Health Lottery, and Irish Lotto games. Members can receive their predicted winning numbers in three ways: through their account on the website, by email, or by entering their PayPal transaction ID directly on the website's "Get Ordered Combinations" section.
In addition to the paid number generator, the Beat Lottery website does have some helpful free resources for frequent lottery players. For each of the games that Beat Lottery provides numbers for, the website displays current winning numbers, results history, statistics, and a results checker.
HOW MUCH DOES BEAT LOTTERY COST?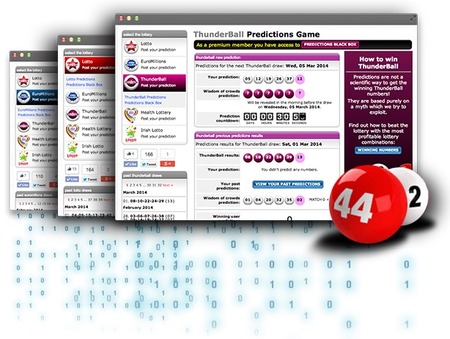 There are a few different payment packages users can choose from if they want to try their luck with Beat Lottery. The first option is one-time payment, which costs £9.95 for 10 number combinations, £14.95 for 20 number combinations, or £19.95 for 30 number combinations. The second option is a monthly subscription, which gives users a certain amount of new number combinations each month. Pricing for the monthly option is £4.99 for 10 number combinations per month, £7.49 for 20 number combinations per month, or £9.99 for 30 number combinations per month.
The website also offers users two special combination purchase options. The first special purchase option consists of 100 number combinations that have matched four numbers up to eight times. This package sells for a one-time payment of £24.95. The second special purchase option consists of the top 90 number combinations that have matched five numbers up to three times. It sells for a one-time payment of £34.95. It is unclear if the results advertised for these special number combinations were attained by previous Beat Lottery users, or if the four and five matching numbers refers to historical lotto draw data. It is also unclear which lotto games these winning number combinations were drawn in.
For users who are dedicated to Beat Lottery, there is another, longer-term option. The Ultimate membership is available for an unspecified price on the website, though secondary sources claim that the price is £24.95 per month or £245 per year. This Ultimate membership gives users access to all of the special combination lists for each lottery the website supports, with combinations updated every day based on new winning number results.
BEAT LOTTERY REVIEW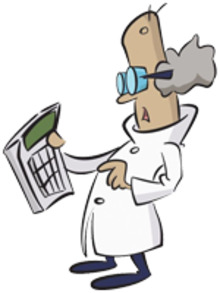 Beat Lottery chooses numbers for users based on data from past winning draws for the lotto games the product supports. The website claims that the software uses machine-learning and past pattern information to predict upcoming winning patterns to help increase the odds of winning—by up to 98%!
Unfortunately, this system is largely based on the idea that randomness is not actually random. The website goes into more detail on this, claiming that the lottery isn't actually as random as it appears. Right away, this is a big red flag. The marketers of the product even go on to say that, with their product, the lottery doesn't have to be a game of chance. The truth is that the lottery will always be a game of chance, and that the numbers are selected randomly—no amount of crunching past numbers will change that.
The website continues to give more dubious advice about how to select lottery numbers. It lists rules such as not using past winning combinations, not choosing numbers with the same last digits, and not using lucky dips, claiming that most winners choose their own numbers. This advice has no real basis in reality, as the lottery truly is random, so these rules don't apply. In fact, lottery players have the exact same odds of winning whether they use the number combinations given by Beat Lottery or lucky dip. This unfounded advice makes us question the reliability of the software, as it seems to be based on principals that do not stand up to reality. Besides, according to the New York Times, approximately 70% of jackpot winners win by choosing their favourite lotteries' quick pick option—so that's something worth keeping in mind.
All that being said, however, Beat Lottery is a well-designed website that certainly seems to offer a wide range of tools that provide details on frequently winning numbers, lottery predictions, combinations generator, statistics, and results that might help you win—if you're lucky. The thing is, just as we state in our review of LottoPrediction.com, a Beat Lottery competitor, you'd probably have the same likelihood of winning by playing numbers you dreamed of or found in a fortune cookie. After all, if the site truly worked so well, wouldn't most of its members be scooping up jackpot wins regularly?
BOTTOM LINE—IS BEAT LOTTERY A SCAM?
Beat Lottery is certainly not the only lotto prediction product that relies on past winning number data to generate number predictions. Like other websites, including the 100% free-to-use The Lucky Gene, it attempts to re-imagine the realities of the lottery—a game of chance that selects numbers at random. Unfortunately, no product will be able to change the way lottery numbers are drawn, and we recommend being skeptical about any software or services that try to tell you otherwise—including Beat Lottery.
Nevertheless, if you want a novel—albeit expensive—way of selecting your numbers, then you could do a lot worse than Beat Lottery. But just know that there's nothing about this method that's any more likely to help you win than other lotto strategies.