Auto Lotto Processor Review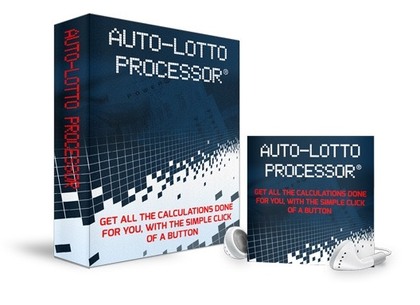 Some lotto players trust in luck, while others believe that it takes skill and planning to win big. If you're the planning type, then you might be interested in a lottery predictor program like Auto Lotto Processor. Available for purchase only on its official website, the program claims to help lottery players increase their odds of winning.
In this article, we dig deep to reveal how this software works—and whether or not it truly improves your odds of winning. Read on to see our full Auto Lotto Processor review below.
WHAT IS AUTO LOTTO PROCESSOR?
According to its website and product description, the program is based on the lotto playing strategies used by legendary seven-time American lottery winner, Richard Lustig. Lustig became famous when the media discovered that he'd won several Florida state lotteries between 1993 and 2010. In that time, he managed to take home $1,052,205.58 in prizes!
Once the news of his wins got out, Lustig admitted that he had been using more than just luck to win. He appeared on talk shows to explain his strategy and even wrote a book called Learn How to Increase Your Chances of Winning the Lottery, which became a bestseller on Amazon. This book explains Lustig's winning lottery tactics and gives advice for players who want to win the lotto regularly.
The Auto Lotto Processor website states that Lustig invented the software based on his own winning lottery theories.
HOW DOES AUTO LOTTO PROCESSOR WORK?
According to the product's website, the Auto Lotto Processor software was designed by Richard Lustig with help from a team of game theory experts, statistical analysts, and computer scientists. The program uses a computer algorithm to analyse previous winning lottery number combinations to produce new sets of numbers that can be played.
When it's downloaded, the program comes with a database of a decade's worth of winning combinations from official lottery draws from around the world. There is also an option for users to enter recent winning combinations from their favourite lotteries for the program to analyse. The algorithm crunches these numbers and produces new number combinations for players to use in their games.
The product website claims that using the software regularly can result in players winning the lottery eight times in three months. The software also includes 13 videos featuring Richard Lustig talking about his strategies. However, from what we've seen of Lustig online, the 13 videos would likely be full of BS and very hard to sit through. Here's a sample of the type of clips he's put out over the years:
If you've ever watched the Breaking Bad or Better Call Saul TV shows, Lustig is basically a real-life, even cheesier version of Bob Odenkirk's Saul Goodman character.
DOES THE AUTO LOTTO PROCESSOR SOFTWARE HELP YOU WIN MORE?
We can only confirm that the product exists and that you can buy it. There are no customer reviews on the website and no recent winners sharing their success stories using the software, so we cannot confirm that it increases your odds of winning.
The software's disclaimer page also implies that Auto Lotto Processor does not increase your odds of winning.
The site explains, "The odds of winning a jackpot game such as the Powerball is 1 in 292 million, which means your chances of winning are 1 in 292 million." The page goes on to recommend that software users focus on smaller lotteries than the US Powerball, such as the classic American games, Pick 3, Pick 4, or Fantasy 5. The website reminds readers that Richard Lustig won the Fantasy 5 game twice.
Practically speaking, these smaller games tend to have better odds of winning than the Powerball lottery, but the prizes are also much smaller. If you only follow this one piece of advice from the website, then you have probably already increased your odds of winning.
The disclaimer page sums up the usefulness legitimacy of its claims by pointing out that "earnings are not typical" and, more importantly, that the "typical result equals zero." After reading something like that, we honestly can't imagine any reason why someone would be willing to buy this software, and we hope you can't either!
IS THE AUTO LOTTO PROCESSOR SOFTWARE A SCAM?
There are a number of red flags that indicate Auto Lotto Processor is most likely just another lottery scam.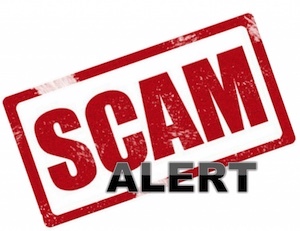 Firstly, there is no clear explanation of the mathematical theories that the software is based on, and no explanation of how it improves your odds of winning. Secondly, the website doesn't state which operating systems the program will work for, and there is no option to choose your operating system for the download. It's hard to believe that a real, downloadable software would not have system specifications or clear downloading options for Windows and Mac users.
Next, the product purchasing page claims to show an introductory video narrated by Richard Lustig, and there is a long product description page, allegedly written by Lustig, that appears if you don't purchase the product within an hour. However, the disclaimer page explains that the program was created using the "story, ideals, and strategies" of Richard Lustig and does not confirm that Lustig truly invented the program. In other words, he likely had nothing to do with it.
Finally, the disclaimer page repeatedly refers to the product as "Lotto Dominator." In other words, it appears that the Auto Lotto Processor Software is in fact just a rebranding of the same product. And as we discuss in our Lotto Dominator review, it's not just a complete scam but also horribly overpriced.
THE VERDICT
In short, we do not recommend that you—or anyone, for that matter—buy Auto Lotto Processor. In fact, if you have visited the product's website at all, we advise you to close the pages as fast as you can and never go back.
This recommendation is based on the many inconsistencies in the product description; the fact that there is no proof that Richard Lustig invented or endorsed the software; and the disclaimer, which admits that the product will not improve your odds of winning the lottery. This software appears to be one of several lottery predictor scams that have used Lustig's story for marketing purposes, including the infamous Lotto Dominator and Lottery Maximizer.
If you want to increase your odds of winning, you don't need to buy an expensive and unproven lottery predictor software. Instead, you could participate in a lottery syndicate, a group playing strategy that mathematically increases your odds of winning. That's just one of many options.
Just remember: no matter how you try to improve your chances of winning the lottery, always do your research first—especially if you're going to fork over your hard-earned cash. Otherwise, it's the equivalent of flushing your money right down the toilet.