Pick 3 Ohio Review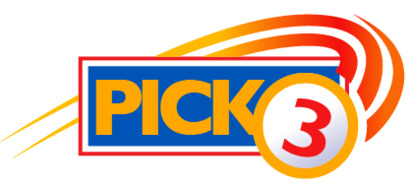 Small lotteries that offer players multiple chances to win have become increasingly popular in recent years. Not only do these lotteries provide better odds than their major counterparts, but they have the added advantage of hosting draws much more frequently than regular games. In this Pick 3 Ohio Lottery review, we will look at one such lottery to see how it works and how you can play it to gain some extra cash.
History
The Ohio Lottery Commission was founded in 1973 after being voted for by state residents who wanted their own lottery games. By 1983, the lottery made it clear that the lottery was being run to help fund education in the state—something that almost all lotteries find of great importance.
It is estimated that the first-ever Pick 3 draw took place in 1999. This game was something entirely different from the traditional lotteries on offer because it held daily draws that allowed players to keep coming back for more. The Pick 3 draw soon grew in popularity and evolved to become even more lottery draws—namely the Pick 4 and Pick 5.
How to Play Ohio Pick 3
To play the Pick 3 Ohio Lottery is incredibly simple, to begin with. All that you will need to do is select three unique numbers from a number pool ranging from zero to nine. From here, however, things may get slightly more complicated. This is because you will need to choose from seven different bet types to play your number sequence in.
Straight: This bet type requires you to match all three numbers that you have chosen in the exact order that they appear at the time of the draw to be able to claim a prize.
Boxed: This play style allows you to claim a prize if the three numbers that are drawn match those that you have chosen—regardless of what order they are drawn in.
Back-up Bet: This play merges the best of Straight and Boxed playstyles and allows you to claim a prize regardless of whether or not your matched numbers are in the correct sequence.
Wheel: The Wheel option allows you to play all possible sequence combinations as a Straight bet. This significantly increases your chances of winning a Straight bet win. The wheel is available in a 6-way or 3-way variant. The 6-way consists of three numbers and six possible winning combinations. The 3-way has two of the same numbers and has three possible winning combinations.
Front Pair: Instead of selecting three numbers, in this bet mode, you only need to choose two. To win, your two numbers need to match exactly with the first two numbers drawn.
Back Pair: As with the play above, in this bet, you will need to select two numbers that exactly match the last two numbers to appear during the draw.
Split Pair: In this playstyle, you will need to select two numbers that exactly match the first and last number drawn.
Bets for most of the play styles above are allowed in $0.50 or $1 options. The exception is the Back-up Bet, for which only $1 bets are allowed.
Odds of Winning
The odds of winning in this lottery are far better than most other lotteries. However, the odds do also depend on which bet type you choose to play with. For a straight bet (which is the most common) the odds are 1 in 1,000. These odds also happen to be the highest odds available in the game. The lowest odds, which are available in the front, back, and split pair bet modes, are only 1 in 100. These odds are understandable when you see the rather disappointing jackpots available.
Pick 3 Ohio Payout Chart
Playstyle

Prize for $0.50 Bet
(Estimated)

Prize for $1 Bet
(Estimated)

Odds of Winning

Straight

$250

$500

1 in 1,000

6-Way Wheel

$250

$500

6 in 1,000

3-Way Wheel

$250

$500

3 in 1,000

6-Way Boxed

$41.50

$83

1 in 167

3-Way Boxed

$83.50

$167

1 in 333

Back Pair

$25

$50

1 in 100

Front Pair

$25

$50

1 in 100

Split Pair

$25

$50

1 in 100
The highest prize amount that can be won on this lottery is for a 3-way back-up bet play. The prize amount for this bet is $667. Unfortunately, this bet costs $2 as opposed to $1.
Drawing Time
Draws are held twice each day except for Saturday—which only has a morning draw. The draws take place at 12:29 PM and 7:29 PM (EST).
Biggest Jackpots
The largest jackpot available is $500. The exception (as stated above) is the 3-way back-up bet, which has a jackpot amount of $667.
Payout Options
As you may already expect, due to the rather low amounts available to winners, the only payout option is a cash lump sum. After all, $500 paid out over 30 years would be pretty ridiculous.
Taxes
The upside to winning such low jackpot amounts is that there are no taxes that you will need to pay on your winnings. This is because the tax threshold for taxable winnings starts at $5,000—way more than what you can win from this lottery.
How to Play Pick 3 Ohio Online
Unfortunately, there was no way to purchase Pick 3 tickets through any online lottery sites at the time of this review. We did, however, come across multiple sources stating that the Ohio lottery is considering taking their games online. We hope that this is the case.
Pick 3 Ohio Lottery – Is It Worth Playing?
We love the concept of this lottery and the many different bet options that it offers. We love the odds that are available even more. Unfortunately, we cannot justify spending $1 on a ticket when the most that you could win is $500. Considering that spending just $1 more could buy a Powerball ticket—which has much larger jackpots—we think that this lottery does actually have a slight cheek.
However, if you are someone who prefers smaller jackpots and higher odds, then this is the perfect lottery for you. Especially if you like playing more regularly—like every day.
User Reviews and Comments (1)