magayo Lotto Software Review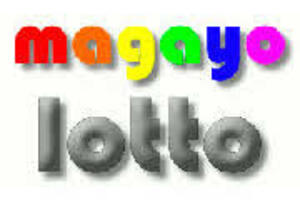 Serious lottery players usually have a few tricks up their sleeves to increase their odds of winning—such as using the popular lotto predictor software, magayo Lotto, and its cousin, magayo Pick. While many lottery predictors are expensive, magayo offers both free and paid versions of its software. This allows players to try out the apps before buying them—but it also raises a few questions.
Firstly, what's the difference between the free and paid versions? Is one version really better than the other? And, do either of these lotto predictors actually work?
This article covers everything you need to know about the magayo Lotto software, reviewed by our very own lottery experts.
WHAT IS MAGAYO LOTTO?
Magayo first launched its free computer software, magayo Pick, in 2010. This software helps players choose numbers for popular pick-three and pick-four games, including the American lotteries Pick 3, Pick 4, Play 3, Play 4, Daily 3, Daily 4, Cash 3, and Cash 4. The application also supports 3D, 4D, 5D, and 6D picking games popular in Singapore and Malaysia. In total, magayo Pick works for more than 200 games from around the world.
In 2011, the company released the magayo Lotto software, which selects numbers for all Powerball, Thunderball, and Lotto Toto games combined. Magayo Lotto also claims it can predict numbers for nearly 500 different lottery games from over 80 countries.
Both programs are available for Windows computers and Android phones but are not supported on MacOS or iOS. According to the company's website, the Pick app has won several awards, including a Best Vista Downloads award, a Best Freeware Download award, and earned a Five Star Windows 7 Download rating. Meanwhile, the Lotto app was awarded an "outstanding" rating by CNET.com and a five-star review by Softonic, among other honours.
HOW DOES THE MAGAYO SOFTWARE WORK?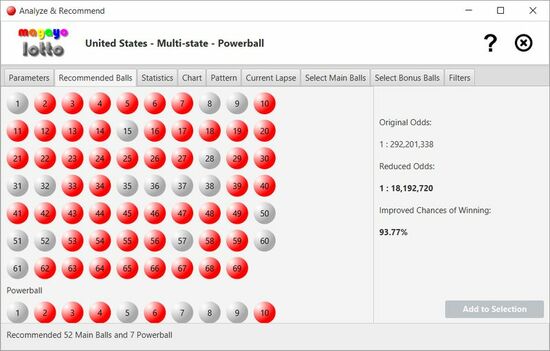 The magayo Pick application focuses on pick-three and pick-four games where players choose just a few numbers, while magayo Lotto is for games where players choose from a larger number set.
Magayo Pick analyses previous winning numbers, recommends new numbers for you to play, and generates all possible ticket combinations based on the selected numbers. The Pick program uses full and partial number wheels and other "advanced" filters to help players narrow down their potential numbers to fewer choices to pick from. The magayo Lotto software is very similar, but it offers filters and elimination criteria for games with more numbers to choose from, such as the US Powerball.
Both programs ask users to first select their region and lottery game, the number of balls or digits they must choose from, and the date of the draw they want to participate in. Users then click the "Analyze and Recommend" button, which generates recommended numbers to play. If players want to keep things simple, they can simply stop here and use these numbers.
However, after recommendations are generated, users can also compare the recommendations to previous winning statistics (such as how many even/odd numbers have won recently) and apply filters to reduce the number of choices. They can choose elimination patterns such as avoiding odd and even numbers, low and high numbers, or the front or back two digits on the card. The company also offers free online video tutorials explaining how to use the program.
HOW MUCH DOES MAGAYO LOTTO COST?
Both magayo Pick and magayo Lotto have free versions available to download for desktops and smartphones. This is great for users who want to try out some of the programs' features before committing to buying the Pro Editions. However, many of the apps' features are locked until users pay the licensing fees outlined below.
The cost of the Pro Edition apps depends on which device you will use them on. The desktop versions of the apps only work on Windows Vista, 7, 8, and 10, and they don't work on Windows XP. Licensing the desktop Pro Edition of either lottery predictor app costs US$38.99. It's important to note that paying this price only grants access to ONE of the programs and only on ONE device. So, make sure to purchase the correct application (Pick versus Lotto) on the computer that you intend to use it on.
Meanwhile, the mobile phone Pro Editions run on up-to-date systems and have a different pricing tier. There is a monthly plan ($8.99), a quarterly plan ($25.62 paid every 90 days), a six-month plan ($45.85), an annual plan ($75.52), and a single payment option that costs $88.99 for lifetime access. Except for the single lifetime payment option, all payment plans are recurring.
DOES MAGAYO LOTTO INCREASE YOUR ODDS OF WINNING?
Magayo Lotto is different from other lotto predictor apps in a few important ways that may indicate it is a better choice than its competitors. Firstly, magayo's developers encourage players to send in proof of their winning lottery tickets in return for a $20 Amazon.com gift card or PayPal cash transfer. The winning tickets are posted on the magayo website for other users to see. This means there are some "verified" winners that have provided testimonials that the software works—or at least that's what the website wants people to believe. This is one of those things that's hard to prove or confirm, but we'll take their word for it.
Secondly, both the Pick and Lotto applications are available as free versions. Unlike other apps that only allow paying users, it is possible to use magayo's apps without making any investment. Unlike programs such as Lottery Picker 2020, which offers no trial whatsoever and is sold at extortionist prices, magayo certainly seems a lot more reasonable.
Finally, magayo's programs have been licensed by several sources that confirm the applications are free from spyware, adware, and viruses.
However, while these factors indicate that magayo Lotto and Pick may be safer to use than other lotto predictors, they do not prove that either software truly increases your odds of winning the lottery. Like other lotto predictor apps, magayo Lotto and Pick work on the assumption that when players choose from fewer digits, they have a better chance of winning. Magayo's apps claim to "intelligently recommend a smaller pool of balls to play" in order to increase your odds of taking home the prize. However, there are no mathematical explanations of how the software's algorithm works or how it helps you win. Moreover, the developers offer no guarantees that users will win the lottery–and once you've paid for the application, the company does not issue refunds.
THE VERDICT
Like other number-eliminating lottery predictors, magayo Lotto and magayo Pick may take the guesswork out of choosing lottery numbers to put on your card—but they don't offer a proven way to increase your odds of winning. As such, we do not recommend that you purchase the Pro Editions of these programs. If you want to use them as a form of entertainment or as an alternative way to choose your numbers, then go for it, but just keep your expectations realistic and don't expect them to help you win. Also, there appears to be no harm in using the free versions of magayo Lotto and magayo Pick to choose your numbers, so keep that in mind before you pull out your credit card.
Always remember that the lottery is a game of chance and all draws are randomized, regardless of what some companies will try to tell you otherwise. The only fool-proof way to increase your odds of winning is to buy tickets in bulk, and the cheapest way to do that is through a lottery syndicate.