Lottery Winners: The Stories and Circumstances Behind the Big Wins
Winning the lottery is a life-changing event and a compelling story in its own right. However, some lottery winners' stories are even more interesting, whether it's because of their prize, their age, or what they did with their winnings. In this article, we're sharing some of the most interesting lottery winners we've heard of through the years.
BIGGEST LOTTERY WINNERS
Playing the lottery is fun and entertaining any day, but it's even more exciting when there's a record-breaking jackpot at stake. In the U.S., the entire country gets lottery fever any time there's a big Powerball or Mega Millions draw—and we can't blame them. Heck, when those jackpots get big enough, it seems the whole world gets lottery fever!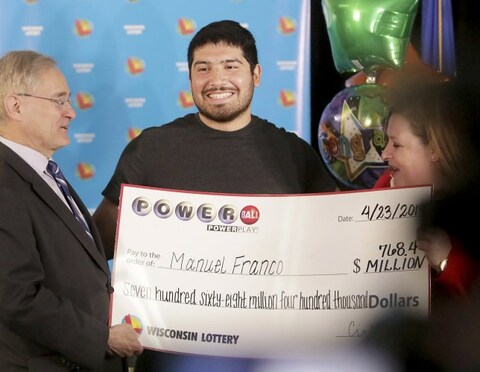 Imagine how your life would change if you were the single winner of a $1.537 billion prize, like the anonymous South Carolina woman who won the second-largest lottery prize in U.S. history in October 2018 and became the world's biggest individual lottery winner. Or the now-famous Manuel Franco and Mavis Wanczyk, whose respective Powerball wins of $768.4 million and $758.7 million also made international headlines.
Taking home any amount is a thrill, and we bet the three families who split the largest prize in U.S. history—a whopping $1.586 billion—were feeling pretty good about the $528.8 million they took home from the draw. The three winning tickets of that Powerball draw were purchased in California, Florida, and Tennessee by Marvin and Mae Acosta, Maureen Smith and David Kaltschmidt, and John and Lisa Robinson. The Robinsons made the win a family affair, showing up with the family dog to claim their prize. The Acostas chose to remain anonymous when they first claimed the money, perhaps a good decision based on the many horror stories of past winners whose lives are derailed by winning the lottery.
YOUNGEST LOTTERY WINNERS
Coming into a large sum of money at a young age seems like the perfect way to kick-start your adult life, or so you'd think. Unfortunately, that's not the case for many high-profile young lottery winners. Some lotteries, like those in the UK, allow players as young as 16 to participate, and sometimes those young players win big.
One infamous case of a young winner is Jane Park, a British woman who won a £1 million EuroMillions jackpot when she was only 17. Unfortunately, it didn't take long for the teen to start spending her money on luxury cars, plastic surgery, designer clothes, and extravagant holidays. By the time she was 21, just four years after winning, she was warning the public of the dangers of letting people play the lottery at such a young age. At one point, she even said she was considering suing EuroMillions in an attempt to bring attention to the idea of raising the minimum ticket purchasing age from 16 to 18.
Fortunately, not all young lottery winners spend so recklessly, and perhaps no one is better proof of that than Shane Missler. Missler was only 20 when he won an incredible $451-million Mega Millions jackpot in January 2018. He was living in Massachusetts at the time of his win and working on completing a business management degree. He must have learned something from those classes, as he told media at the time of his win that his plan was to use the money to build a foundation for long-term financial stability. Missler also stated his intention to give back, saying he'd use some of his fortune to take care of his family and to create positive change in the world. So far, it seems that Missler has been true to his word.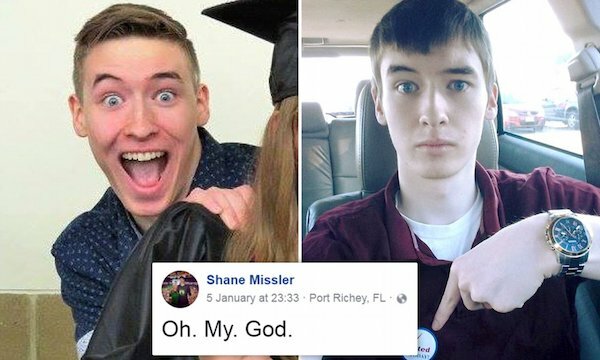 MULTIPLE LOTTERY WINNERS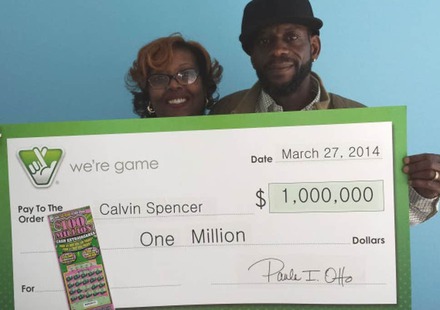 You have to beat pretty extreme odds to win the lottery, with most big draws having odds that are at least one in a few million and big games like Powerball having astronomical odds of 1 in 292,201,338. The steep chances of winning even once make it seem like chances of winning more than once are practically impossible—but that's not the case at all. The lottery is a game of chance, and every person has an equal chance of winning regardless of what has happened in their past, and that includes already winning a jackpot.
Although multiple lottery winners aren't exactly common, quite a few people have experienced this indescribable thrill over the years. Some winners, like married couple Calvin and Zatera Spencer, win numerous times in the span of a few weeks. The Spencers won three times, starting with a $1 million Powerball prize. The next win came two weeks later when they took home $50,000 from a Virginia Lottery Pick 4 ticket. The very next day, the Spencers won their second $1 million prize on a scratch ticket. Some people have all the luck!
ONLINE LOTTERY WINNERS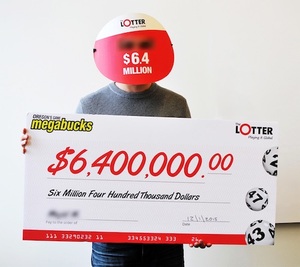 Online lottery betting sites and lotto agents might still struggle for credibility with some members of the public, but the many stories of big online lottery winners should go a long way toward dispelling any doubts. Though many online lottery operators protect their winners' identity by not publishing their personal details—including their names—there are some big winners whose good fortunes have made headlines.
One example is Bill Laharty, a Canadian man who won an enormous $21 million jackpot from the national Canada Lotto 6/49 draw. Laharty used the website PlayNow.com, the official site for Western Canada's lotteries, to purchase his tickets.
Popular lottery website theLotter.com also made headlines with a big winner in 2015, when an Iraqi man who'd never been to the U.S. won $6.4 million from the Oregon State Megabucks Lottery. The Internet is capable of incredible things!
LOTTERY SYNDICATE WINNERS
Lottery players who are looking to increase their odds of winning have probably come across all kinds of scams or disreputable lottery systems online. Fortunately, there are some lottery strategies that can increase your chances of winning big, and joining a lottery syndicate is definitely one of the best.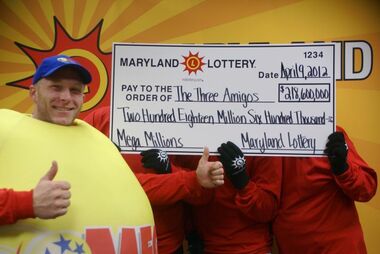 Lottery syndicates, also known as lottery pools, refer to groups of people who pool their money to buy large quantities of tickets, thus dramatically improving their odds of a win. Unsurprisingly, there are many examples of lottery syndicates winning prizes of all amounts. However, there are a few stand-outs that had incredible results.
The current title of biggest lottery syndicate winner goes to a group called the Three Amigos Syndicate, which won an incredible $218.6 million from Mega Millions in 2012. Though the identities of the group members remain anonymous, we do know the syndicate comprised three education workers from Milford Mill, Maryland. Each member contributed $20 for a total of 60 tickets at a cost of $60—not a bad return on investment considering each walked away with $35 million after taking the cash lump-sum option and paying taxes!
Another syndicate, dubbed "Oceans 16" because the 16 members all worked at New Jersey's Ocean County Department of Vehicle Services, won a third of the $448 million Powerball jackpot in August 2017. After opting for the lump sum, each member walked away with approximately $3.8 million after taxes.
LOTTERY WINNERS WHO LOST IT ALL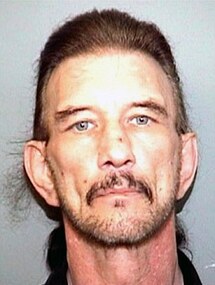 If you think that winning the lottery guarantees you'll live out the rest of your days in happiness, then you might need to hear a few cautionary tales about lotto winners who lost it all. There's a reason that some people think that there's a lottery curse, and that's because so many big winners go on to live tragic lives.
Some of the misfortune comes from winners not being able to rein in their spending, which was the case with David Lee Edwards. An ex-convict at the time of his big Powerball win, Edwards said in a press conference that he was determined to spend wisely and make the most of this second chance at life. However, he went on to spend $3 million of his $27 million jackpot within just three months. Within five years, Edwards was penniless and living in a storage unit.
Other winners who lost it all did so by trusting the wrong people. One example is Abraham Shakespeare, an honest but naive Florida man who won a $30 million jackpot and was murdered by a greedy woman who only wanted his fortune. Unfortunately, some lottery winners' luck runs out real quick.
GENEROUS LOTTERY WINNERS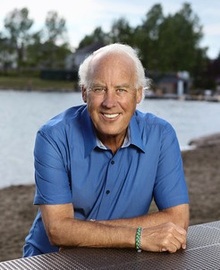 In our daydreams, we probably all imagine ourselves as responsible lottery winners. However, as some of these stories show, it's not always so simple. That's why it's so inspirational—admirable, even—when we hear of stories about winners who are using their prizes to improve not only their lives but also the lives of others.
A great example of a generous winner is Tom Crist, a Canadian who decided to give his entire $40 million jackpot win to charity. The retiree, who had been the CEO of EECOL Electric, set up a family trust fund in his deceased wife's honour. In the years since his win in 2013, the trust has made donations to many worthy causes, including the Canadian Cancer Society, Ronald McDonald House, Big Brothers and Big Sisters, and many more.
Of course, not all winners are fortunate enough to be able to give away all of their winnings. However, ambitious winners like Brad Duke, who aims to turn his $220 million Powerball jackpot into $1 billion, still put a lot of their money to good use. Along with his personal finance goals, Duke also spends a large chunk of his money on charity through his Duke Foundation organization.
CONCLUSION
Though it may seem like a rare event, there are actually many lottery winners out there. Each one of them has an interesting story to tell, whether it's how they won their fortune or what they did with it in the years that followed. While we daydream and make our own plans for what we'd do if we ever won the lottery, we can look at these stories with either inspiration or caution.
FAQ - frequently asked questions
What is the biggest lottery jackpot ever won?

The biggest lottery jackpot ever was a $1.586 billion Powerball prize won by Marvin and Mae Acosta, Maureen Smith and David Kaltschmidt, and John and Lisa Robinson in January 2016. However, the biggest lottery jackpot won by a single player is not far behind at $1.537 billion, and this was won by an anonymous South Carolina woman in October 2018.