Manuel Franco and His Record-Breaking $768 Million Powerball Win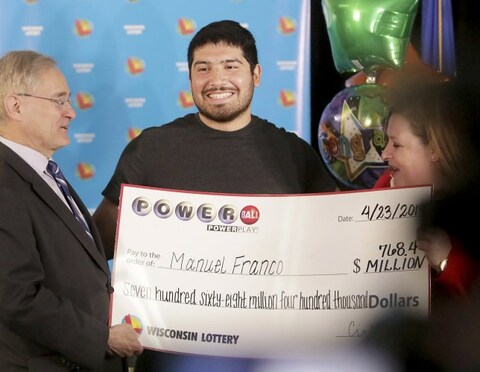 When you dream about winning the lottery, how much money do you imagine taking home? Most people would be overwhelmed by winning even $1 million, never mind being the winner of hundreds of millions of dollars. Lottery winner Manuel Franco is one of the lucky ones who became the sole winner of a staggeringly large jackpot—one of the largest prizes won by a single person ever, in fact.
WHO IS MANUEL FRANCO?
Manuel Franco is a 24-year-old man from the suburbs of West Allis, Milwaukee, in Wisconsin. He made headlines in late April 2019 when he came forward as the lone winner of the March 27 jackpot, the third-largest lottery jackpot in US history.
Prior to his win, Franco had been working at the local Target store and had made some short-term goals, such as getting his bank account up to $1,000. When he walked into a Speedway gas station just outside of Milwaukee in March, Manuel said he was feeling lucky about the $10 worth of US Powerball quick pick tickets he purchased. However, he certainly didn't imagine he'd be the sole big winner.
Checking his tickets at home the following week, he was happy enough to learn that one of his lines won $4. When he checked another ticket with the jackpot-winning numbers, he said he was so excited that he screamed for five minutes—luckily without the neighbours hearing and calling the cops on him! Although some people only buy self-picked numbers and others swear by quick picks, Manuel Franco definitely proves the latter works for some.
HOW MUCH MONEY DID MANUEL FRANCO WIN?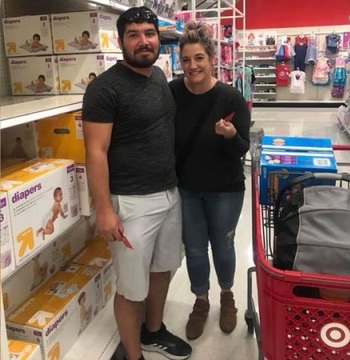 As Wisconsin is one of the states that require winners to reveal their identities to claim lotto prizes, Manuel came forward a few weeks after the winning draw. Though he had the option of receiving the $768 million jackpot prize as an annuity, he chose to take the lump sum amount, which equalled $477 million. After state and federal tax, Franco took home a little over $326 million.
Knowing he was now a multi-millionaire (although perhaps "multi-multi-millionaire" is a better way to put it), Manuel didn't last long at his job. At the press conference where he accepted a ceremonial cheque for his win, Manuel told the media that he went to work the day after checking his ticket. However, he was nervous and sweating the entire time and ended up quitting. He hasn't gone back to his job since—and who can blame him?
On Mother's Day, he was shopping at another Target location when he decided to use some of his newfound wealth to help others and offered gift cards loaded with $200 to shoppers. Though most people were suspicious and thought he must surely be trying to scam them, a mother of two accepted one of the cards but eventually decided to give it to another family she knew that needed it more than she. And all those people who rejected his offer probably kicked themselves when they realized he was actually the real deal.
WHAT DOES MANUEL FRANCO PLAN ON DOING WITH HIS MONEY?
Manuel said he had been buying lottery tickets since he turned 18, so he had spent some time thinking about what he would do if he ever won. The first thing he did before he even came forward to claim his prize was hire lawyers and financial advisors to help him manage his windfall.
Though Manuel has said that he's not entirely sure what the next chapter of his life will look like, he does have some plans. His first priority is making sure he doesn't become another one of those sad lottery winners who went bankrupt. Hiring a team of advisors was undoubtedly an excellent first step in preventing that possibility.
Manuel also shared that he planned to use his prize money to travel and pay for his family members to go to college. Additionally, he also said he wants to do some good for the world by giving some of his money to charity. In the meantime, he'll likely be spending a lot of his time reminding himself of his good fortune, as he said that he feels like every morning he's about to wake up in his bedroom, realizing it was all just a really good dream.
MANUEL FRANCO SCAM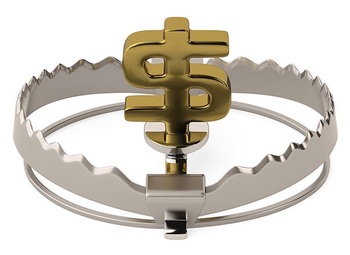 Unfortunately, as is often the case with high-profile lottery winners, it didn't take long for scammers to take advantage of Manuel's good luck. Within weeks of Franco publicly claiming his prize, dozens of lottery scams started surfacing using Manuel's name and story to encourage innocent people to part with their money.
Manuel released a statement through his attorney Andrew Stoltmann warning people of the scam and assuring the public that he wasn't trying to give his fortune away to strangers. In the statement, Stoltmann says that the scammers pose as Manuel and ask the recipient for money to cover wire transfer fees. The imposters claim that once the victim receives the money, they will wire them $50,000, $100,000, or $200,000. However, the scammers do not send any money, and the recipient of the scam message is left poorer for having sent the fee to cover the wire transfer.
Stoltmann advised people to report all suspicious messages to the FBI. Unfortunately, scammers often use the names of lottery winners to facilitate their fraudulent activities. If you ever receive a message from someone claiming to be a lotto winner, remember that if it sounds too good to be true, it likely is.
CONCLUSION
Winning a jackpot of any amount is doubtless an incredible, life-changing experience. However, a record-breaking amount is even more incredible. If you're ever lucky enough to be in this situation, keeping a cool head like Manuel Franco and hiring a team of financial advisors and lawyers to help you manage your winnings is a great first step in making sure your happy ending stays happy and that you don't end up like the countless cases of lotto winners, especially young lotto winners, who go broke.