Top 10 Youngest Lottery Winners
While some of us may want to win the lottery so that we can quit our jobs, travel the world, and settle down for retirement, there are the lucky few that have not even started their careers yet when they strike it rich. To take a look at these people—and to secretly covet their lucky achievements—we have compiled a list of the ten youngest lottery winners ever.
*List is sorted according to winnings and not age.

Manuel Franco (24) - $768.4 Million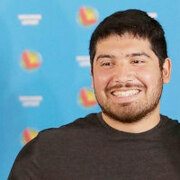 Twenty-four-year-old Manuel Franco made history on March 27, 2019, when he became the winner of the third-largest jackpot win in lottery history. This young man, who stated that his biggest concern before winning the lottery was having more than $1,000 in his bank account, won an astounding $768.4 million in the US Powerball draw. He opted for the cash payout option and walked away with around $326 million after all was said and done.
Manuel, who has not disclosed what he did for work prior to winning, says that he quit his job just two days after discovering that he was a winner. He has gone on record to state that he plans to use his winnings to help people (by donating to charity and helping family members study further) and that he does not plan on becoming a lottery jackpot winner that is broke a few years after winning. Whether or not he will stick to his word, of course, is another story, but we sure hope he does.
Shane Missler (20) - $451 Million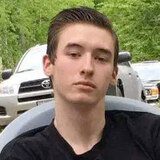 Most people have already heard about Shane Missler—the 20-year-old who won an impressive Mega Millions jackpot of $451 million in January 2018. Like Manuel above, Shane decided to take his winnings in one cash payment and walked away with just over $281 million after paying all his dues.
Shane, who worked doing credit checks on people before becoming a winner, took up financial planning classes directly after his win and has vowed to be responsible with his winnings. Today, he is having fun traveling the world but still makes sure that he looks after his family and the people close to him. He is active on his social media (@TheShaneMissler) and seems continuously and genuinely grateful for his win.
Kelsey Zachow (24) - $66 Million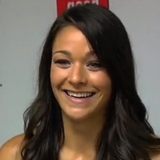 Most young mothers have a full plate and are generally worrying about 100 things at a time. This explains how 24-year-old Kelsey Zachow did not realise that she was the winner of a $66 million Mega Millions jackpot until 11 days after the June 13th, 2014, draw. After she finally checked her tickets and realised that she had won, Kelsey chose to accept a cash payment and walked away with $27 million after taxes.
Kelsey showed an incredible amount of maturity and stated that the money would go towards a new car and house, but most importantly that it will be used to set up college funds for her son, her boyfriend's daughter, and her younger brother. She also stated that she would like to ensure that her family can live comfortably.
Matt Topham and Cassey Carrington (22) - £45 Million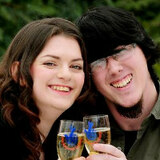 What could be better than when you are a young couple in love and suddenly find yourselves with an excess amount of cash? That is precisely what happened to Matt Topham and Cassey Carrington back in February 2012. The couple won a cool £45 million from a EuroMillions ticket that they purchased online.
The couple immediately started helping out friends and family—including giving Matt's best friend a house. They got married shortly after. Since then, the couple has battled with getting their plans to build a new eco-friendly home approved and have had some bad publicity thanks to their £1.2 million mansion (which they purchased after their win) becoming a drug house due to its standing empty for years.
Jonathan Vargas (19) - $35.3 Million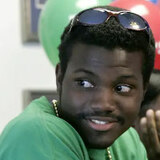 Jonathan Vargas became the winner of a massive $35.3 million Powerball jackpot when he was only 19 years old back in May 2008. Working as a construction worker at the time, Jonathan immediately quit his job and began to live the life of the rich by buying everything his heart desired and partying hard on the town.
Unfortunately, even though Jonathan attended financial management classes and invested in many different portfolios, including his own all-female wrestling show, it was too little too late. His investments seemed to diminish into nothing, and his TV show lasted only one season before being cancelled. The last news surrounding Jonathan was that he is now broke.
Sandeep Singh (22) – $30.5 Million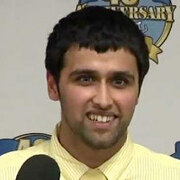 Sandeep Singh was a 22-year-old who was working two jobs in Massachusetts to help out his family when he struck it lucky in October 2016. After checking his Quick Pick tickets, Sandeep realised that he was the winner of the $61 million Mega Millions jackpot. Unluckily for Sandeep, there was another winner who had claim to the jackpot, so the amount was split in two, giving each winner $30.5 million. Sandeep chose to take a cash lump sum and wound up with $16.1 million after paying all applicable taxes.
After winning, Sandeep stated that his primary mission was to use his winnings to pay off his mother's mortgage, help out his family however he could, and donate some of his winnings to charity. He also said that he would like to complete studying and eventually get his bachelor's degree in business.
Michael Carroll (19) - £9 Million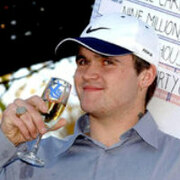 Michael Carroll is proof that some people do not know how to deal with a large amount of money. The 19-year-old Norfolk resident made history back in 2002 by winning a staggering £9 million from playing the UK Lotto. This win made him one of the youngest lottery winners by far.
Michael immediately began to spend his winnings on excessive cars, a six-bedroom mansion, parties, ridiculous amounts of drugs, and women. After being arrested more than twice—both times for disorderly conduct and damage to property—he was blackmailed, his five dogs had their throats cut by the people blackmailing him, and his luck seemed to run out. Today, Michael has no winnings left from his original fortune and now works as a trash collector. Talk about going from riches to rags!
Ianthe Fullagar (18) - £7 Million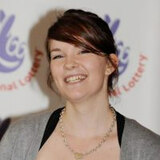 Ianthe Fullagar was a simple waitress back in September 2008. It was then, however, that this 18-year-old girl became one of the youngest millionaires in history by winning £7 million thanks to her winning EuroMillions ticket. She has admitted that she was utterly shocked when she discovered that she had won the jackpot after initially thinking that she had only matched three numbers.
As proof that not all young people are immature, Ianthe invested all her money wisely and in 2010 was listed as being among the top 30 wealthiest people in the UK—with her net worth being listed at around £10.5 million.
Kricket Slik (21) - $3.4 Million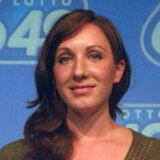 Kricket Slik was a mere 21 years old when she won around $3.4 million off of a Canada Lotto 6/49 Quick Pick ticket purchased at a convenience store back in August 2011. Originally disbelieving that the ticket machine that she was using to check her ticket was correct, Kricket hurried home and checked the ticket herself using the Internet. Shocked, she called the lottery officials and was soon presented with her winnings.
Studying at the time, Kricket says she dreamt of opening her own salon. Today, there is not much news on Kricket aside from a website started by one of her ex-boyfriends that gives some details into the life of sex, drugs, and alcohol that she seems to have adopted after winning her prize.
Stuart Donnelly (17) - £2 Million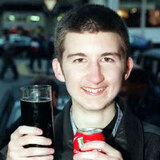 Back in November 1997 (before you needed to be 18 years of age to play) Stuart Donnelly—who was only 17 at the time—became one of 13 people to win the £25 million National Lottery jackpot. His payout ended up being a cool £2 million, which is a considerable amount for somebody that young!
Stuart immediately began spending money everywhere he could, and his reckless spending deeply concerned his family. After purchasing a new home for his mother, Stuart left his hometown and his job at the local chemist to live the life of a winner. This life included taking friends on trips around the world and travelling. Sadly, over time he became a recluse who barely left his house. In 2010, Stuart was found dead due in his home after only reaching the age of 29.
Conclusion
While many may have the privilege of winning the lottery when they are young and when it could potentially have the biggest impact on their lives, the ten people above prove that there are many ways that life could go for young lottery winners. Some may invest in their future and work to help others around them. Others, unfortunately, go slightly crazy with the money and completely lost sight of what is important in life—suggesting that perhaps the minimum age limits for playing should be a little higher. Regardless, if you are young, the stories of those above can at least inspire you that winning it big can be just one lucky lottery ticket away.