Young Lottery Winner Ianthe Fullagar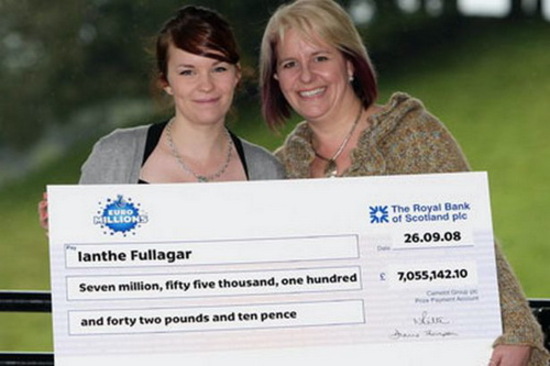 For many, winning the lottery—even a small portion—would be an exciting event. After all, most of us lead normal lives that keep us working and paying bills without a break in between. Still, average people sometimes get a break, occasionally in the form of millions of dollars. For young lottery winner Ianthe Fullagar, her lottery winnings came just in time to make her one of the luckiest teenagers in the United Kingdom.
Ianthe's Jackpot Win
At the young age of 18, Ravenglass, Cumbria, resident Ianthe Fullagar won a large share of the £102 million EuroMillions jackpot in September 2008. Her winnings peaked over £7 million, and luckily for Ianthe, England is one of the many countries with tax-free lotteries. Her initial reaction was one of denial. She thought for certain she'd only had three matching numbers, but as she watched the reveal of the winning numbers on television, she immediately recognized something crucial: she had all five numbers and one lucky star.
Just as anyone would be, Ianthe was immediately panicked upon realising she'd won a portion of the large jackpot. Fearful of having a lost lottery ticket crisis on her hands, she moved it around in different hiding places—her grandmother's jewellery box, her gym bag, and even her clothing. When the panic subsided, she turned her ticket in to scoop her winnings, the total amount reaching £7,055,142.10.
The winner and her family celebrated with cider, curly fries, and baked beans on toast—a modest celebration, indeed.
Keeping Her Winnings Safe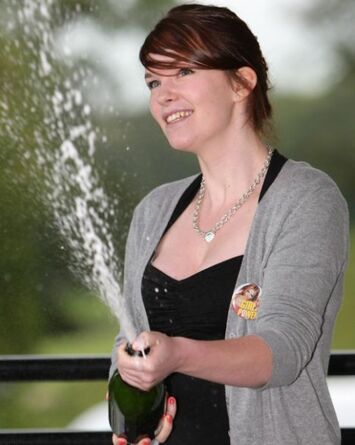 A big question for Ianthe was just where she should store her winnings. Though many banks are known for their professional handling of lottery winnings, the winner and her family had always banked with popular financial institution HSBC. This wasn't going to change for Ianthe, as she chose to store her money there and was assured her money would be safe.
How Did Ianthe Spend Her Winnings?
For Ianthe, one thing was for sure: her lottery winnings wouldn't change her path in life. Though she'd chosen to take a gap year after her high school graduation, she had big plans to attend university to study law. She was adamant that her newfound wealth wouldn't change much about her life; in fact, her plans included living like a "normal student" rather than living a luxurious lifestyle. Likewise, she would never let go of her beloved English staple of beans on toast.
As many young lottery winners before her, Ianthe was thrilled to have the opportunity to travel. Vacationing in Egypt had always been on the winner's to-do list, and now that she had millions, she was excited to do just that. She also had more conventional plans for her winnings, including getting a new car to replace her decade-old Ford Ka, purchasing a new home for her family, and—of course—sharing her wealth with her family. Ianthe was also eager to provide her mother with the opportunity to retire early and eventually open her own law firm, and with more than £7 million in the bank, she would be able to do just that.
Where Is Ianthe Fullagar Now?
Ianthe has mostly kept out of the public eye since she became a millionaire. While a few articles from unreliable sources stated that she was named the 27th richest person in the UK on the 2010 "Rich List", when we checked the official list ourselves we couldn't find her name. Therefore, it's most likely rubbish that shouldn't be trusted—especially since £7 million isn't that much money and it's unlikely that she multiplied it many times in just two years.
Life Before Her Big Win
Before Ianthe stumbled into her millions, she was a waitress at a local restaurant and only made £4.75 an hour. This was only the second time Ianthe had played the EuroMillions lottery, so to say she was lucky would be an understatement.
Conclusion
Though there is a vast history of irresponsible lottery winners, Ianthe Fullagar is amongst the more responsible and respectable winners. She didn't let her new wealthy status change her morals or her goals, and though she had plans to upgrade many aspects of her life, she was much more excited for financial security and the ability to one day graduate from university debt-free.