Lost Lottery Ticket? Here's What You Can Do
The largest unclaimed lottery prize in history was a whopping $77 million ticket played in Georgia in 2011—and that's just the beginning. Every year, billions of dollars in lottery prizes go unclaimed when players lose their tickets or forget to check their numbers before the deadline.
Even though most lotteries give winners at least 180 days, or about six months, to pick up their prizes, a shocking number never do.
If the worst happens and you lose a winning lotto ticket, don't lose hope. If you act quickly, you may still be able to claim your winnings.
HOW TO PROVE YOU BOUGHT A WINNING LOTTO TICKET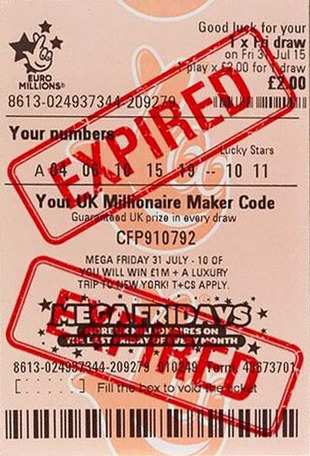 While each lottery has its own regulations, many organizations state that they are not responsible for lost tickets—even if you threw out a ticket that you scanned (using an app or in the store) because you got an error message telling you it can't be processed and that you should see the retailer. However, some lottery organizations give players the chance to prove that they bought the winning ticket, within a certain time frame. For example, the National Lottery in the UK allows winners to appeal for their prizes within 30 days of the draw.
Lotteries that allow appeals are also likely to make a public statement about unclaimed prizes on their websites, social media accounts, or in the news. In response, people immediately begin calling in to try and claim the money.
The bigger the prize, the more publicity and false claims it gets. For this reason, you'll need to pull out all the stops to prove that you bought the winning ticket. Here's how:
1. Call the lottery organization and inquire about their appeals process. If the lottery agrees to let you lodge an appeal, you will have to provide some unique identifying pieces of information to prove that you bought the winning ticket.
2. To prove that you bought the winning ticket, at minimum, you should be able to:
Correctly identify the shop where you bought it.
Correctly state the date and time when you bought it.
In addition, it is extremely helpful if you can:
Present a receipt for the lottery ticket and any other purchases made at the same time.
Present a credit card statement showing the time, date, and amount of money spent on the purchase.
Describe everything you bought from the retailer that day. Even if you don't have a receipt, the shop may be able to check its records and confirm the validity of your statement.
Describe the person who sold you the ticket, in case there is security video footage.
Describe what you were wearing, in case there is video footage.
3. Give the organization time to process your proofs, and be prepared to give any additional details needed. You might need to submit to an interview as well.
HOW SUCCESSFUL IS APPEALING A LOST LOTTERY TICKET?
As long as the lottery accepts appeals, there is a chance that you will win the appeal. The more proof you can provide that you bought your ticket, the better your chances are.
However, if there is anything objectionable about your case, the lottery is likely to refuse to give you the money. Lotteries may also refuse to pay winners even if they present proof that they chose the winning numbers.
Bob Palese
For example, in 2003, a man named Bob Palese claimed he played the winning numbers but that his ticket was destroyed by his washing machine. He appealed to the Delaware State Lottery and brought along the card he used to mark the numbers he played: the winning set and four others. The lottery refused to give him his money without his winning ticket, so he took the Delaware State Lottery Office to court.
Palese's lawyer argued that the organization should be able to use its computerized lottery system to check all the numbers that he played. There was no way anyone else in the country could have chosen the exact same five sets of numbers as Palese. After much back-and-forth, the lottery ended the discussion by saying that he couldn't claim the prize without the winning ticket.
This is just one of many instances of lost tickets that resulted in unclaimed prizes.
Kathryn Jones
A Canadian lotto winner named Kathryn Jones brings hope to anyone who's lost their winning ticket. Although she didn't launch an appeal, she was able to collect her incredible $50 million windfall without ever presenting a physical lottery ticket.
In 2012, Jones selected the winning numbers for the $50 million Lotto Max jackpot—but she'd lost her ticket and had no idea that she'd won. When nobody came forward to collect the prize, the Ontario Lottery and Gaming Corporation went public with the news. Suddenly, hundreds of people were claiming to be the winner.
Lottery officials took matters into their own hands to find the real winner. They located Jones and began the arduous task of verifying her identity. After conducting interviews, reviewing her credit card payments (since Canadian credit card companies allow people to buy lottery tickets on credit but often charge a fee), and checking the seller's security video footage, Jones was confirmed the winner—and took home the life-changing cheque.
WHAT HAPPENS TO UNCLAIMED LOTTERY WINNINGS?
Each lottery deals with unclaimed lottery prizes in different ways.
The National Lottery in the UK, which runs games like UK Lotto and UK Thunderball, gives winners 180 days to claim their prizes. Unclaimed prizes are held in trust and accumulate interest until they are picked up. If that doesn't happen, the National Lottery donates the prizes plus interest to various community projects in the UK.
The Mega Millions lottery in the US simply returns any unclaimed prize money to each of the states that contributed it. Each state then follows its own plan for unclaimed prize money, donating it, adding it back into the jackpot, or funding additional lotto games and draws.
Other lotteries, such as Florida Lotto and Canada Lotto Max, all have their own policies and processes.
HOW TO KEEP LOTTERY TICKETS SAFE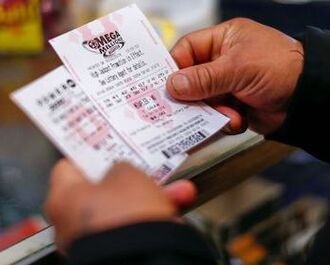 Play smart! Always follow these steps to keep your lotto tickets and scratch cards safe:
• Sign your ticket immediately after purchasing.
• Check that your payslip shows the correct game, numbers, and drawing you want to play.
• Check that the information is accurate on your printed ticket and that everything is clearly legible. Lotteries may refuse to honour smudged or unreadable tickets.
• Ask the seller to show you that your ticket is a winner. Make sure you can see the screen.
• Have a secure designated space at home where you keep all of your lottery tickets. This will ensure that you never lose a winning ticket.
CONCLUSION
Some people, like Powerball winner Lerynne West, lose their lotto tickets only for a matter of hours or days, while others tear their homes apart trying to find theirs with no luck. Though it may be possible to appeal the case of a lost lottery ticket, the odds of succeeding are almost as long as winning the draw in the first place. To avoid the heartache of a lost fortune, take precautions when buying your tickets and keep them organized and secure.