24-Year-Old Mega Millions Winner Kelsey Zachow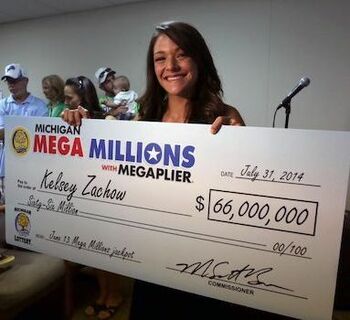 While most 24-year-olds are still trying to get their heads around becoming an independent adult and juggling the many responsibilities that come with growing up, others manage to strike a lucky streak and secure themselves for the future. Young lottery winner Kelsey Zachow is one of those lucky few. In this story about Kelsey Zachow, we will look at how Kelsey used a bad omen to others as a lucky charm for herself and changed her future forever.
LIFE BEFORE THE WIN
Kelsey Zachow was your average 24-year old living in Port Huron, Michigan. She worked as a medical assistant to support herself, her son, her boyfriend, and her boyfriend's daughter. Due to the economy, Kelsey, like many others, found herself working a second job as a bartender to make ends meet. However, despite her busy schedule being a young adult trying to get to grasps with life, a dedicated mom, and a working woman, Kelsey was also something else—an avid lottery player.
BUYING THE WINNING TICKET
Like Cynthia Stafford, Kelsey had been playing the lottery religiously for five years when she walked into Sonny's Mart in Mount Clemens on Friday, June 13, 2014. As she always did twice a week, she bought five Mega Millions tickets—four with numbers that she had selected herself, and one quick pick ticket. After purchasing her tickets, Kelsey went about her daily life as usual and thought little about them again.
KELSEY'S SURPRISE JACKPOT
Due to her hectic schedule, Kelsey did not manage to check her tickets for 11 days after the draw. Eventually managing to get a break, Kelsey went to a convenience store and asked the store clerk to check her ticket. After being told that she had 'won big', Kelsey got nervous about the attention that the store clerks' announcement had garnered from others in the store, so took her ticket and left the store. It was later on that she discovered that she was, in fact, the $66 million jackpot winner.
KELSEY'S MATURITY WINS
In a shocking show of maturity above her years, Kelsey decided to consult with a lawyer and a financial adviser before even contacting the Michigan Lottery Office to claim her win. Once she had contacted the lottery, Kelsey decided to take a cash payout rather than annuity payments. She eventually walked away with around $26.8 million after all taxes had been paid.
THE SUPERSTITIOUS DAY TURNED LUCKY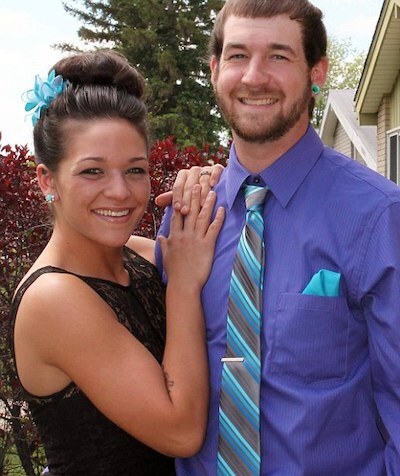 In press conferences following the announcement that she had won the jackpot, Kelsey admitted that even though there was generally a significant deal of superstition surrounding any Friday that falls on the 13th of a month, these days had usually been lucky for her in the past. In fact, she went as far as to say that she remembers being surprised the evening of that Friday in June because nothing great had happened to her all day.
However, 11 days later, Kelsey clearly saw that something great had indeed happened to her when she discovered that it was not her own numbers that had won her enough money to change her life. Instead, it was the single quick pick ticket that she purchased that randomly bestowed an incredible amount of luck upon her.
PLANS FOR THE FUTURE
Aside from stating outright that she wanted to fulfil her dream of purchasing a midnight blue Ford Mustang, Kelsey showed incredible foresight and maturity not often seen among lottery winners when announcing what her plans for her mass of winnings were. Kelsey stated that her first priority was to purchase a house and ensure that her family were able to live comfortably. After doing that, she wanted to set up college funds for her son, her boyfriend's daughter, and her little brother to ensure that they would be able to study once they had completed school. She also hinted at the fact that she wanted to take her family on vacation in Europe to see more of the world.
WHERE IS KELSEY NOW?
There is not much known about the whereabouts of Kelsey nowadays—which, in our opinion, is a good thing. As the saying goes: no news is generally good news. We do hope, however, that wherever Kelsey is and whatever she is doing, she has managed to keep hold of some of her fortune—unlike so many other tragic winners who win large amounts when they are still too young.
One thing that we can say is that we hope that more young winners in the future show the same amount of maturity and foresight that Kelsey showed when discovering that she had won such an astonishing amount of money.