Cynthia Stafford: The Lottery Winner Who Blew $112 Million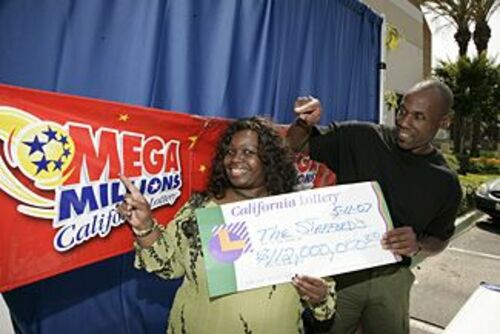 One of the biggest pieces of advice you hear from financial advisors when discussing what to do if you should ever win the lottery is that you have to invest your fortune wisely. Often, many lottery winners don't listen to this advice and instead burn through their money in a matter of years. However, Cynthia Stafford is one of the wise few who invested her money in something—her dreams—and still ended up losing it all.
WHO IS CYNTHIA STAFFORD?
Cynthia Stafford was working as an account executive at a computer technology firm and struggling to raise five children when she won the lottery in May 2007. She had taken in her late brother's kid after he had passed away in a car accident and was raising them in a 1,100-square-foot home in Hawthorne, California. In addition to looking after the kids (then aged 8 to 17), she was also helping to support her father financially when she could. Though she wasn't exactly struggling, money was tight.
Through all this, Cynthia was a consistent lottery player. She would buy tickets about two or three times a month, visualizing herself winning the jackpot every time using the law of attraction. She says that by the time she learned that she had picked the winning numbers, it almost felt inevitable.
HOW MUCH MONEY DID CYNTHIA STAFFORD WIN?
Stafford was lucky enough to win a $112 million jackpot from the California Mega Millions lottery. She was given a choice between picking up the money at the state lottery centre or receiving a cheque in the mail. Of course, she also had the option of receiving instalments. Wanting to choose "the most exciting option", Cynthia took the one-time payment and showed up to the lottery office with her father and brother at her side. The lump sum amount was $67 million, which came out to about $45 million after taxes. Generously—perhaps a bit too generously, in our opinion—she decided to split the money with her father and brother equally.
HOW DID SHE SPEND HER MONEY?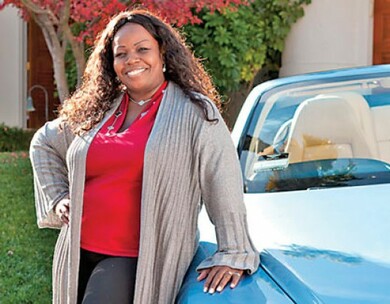 Cynthia's number-one priority when she received her prize money was to make her family's life better. She gave some money to her father and brother, and started looking for a new house for her and the kids. She asked the kids what they wanted in a new house, and they unanimously answered that they wanted a pool. So, being the good, loving mother that she was, she upgraded to a 4,000-square-foot home in the Pacific Palisades. It wasn't a mansion by any means, she says, but it felt right. Next, she got a new car—a used Mercedes-Benz R-class.
Once the most practical of her affairs were put in order, she turned the focus onto her dream career—starting a film production company. Some of her kids had shown an interest in acting prior to Cynthia's win, and she had paid for them to take acting classes. One of her daughters had been doing well, booking gigs and spending time on film sets. Cynthia felt that she had learned a lot about the business, and had even taken a business course at the Hollywood Film Institute a year prior to her win. She named her production company Queen Nefertari Productions and installed herself as CEO.
WHAT HAPPENED TO CYNTHIA STAFFORD?
Cynthia says that in the years following the big win, she spent some money on small luxuries for herself. She hired a trainer and took a trip to Paris. She then started giving back, donating to charities she had admired for years. She also continued to play the lottery, in the hopes of becoming a multi-lotto winner—yes, such lucky people do exist!
For many years, Cynthia continued to run her production company and was even on the Board of Directors of the Geffen Theatre in Los Angeles. She was also featured in many articles as an example of a lottery winner who had escaped the misfortunes that befall so many people who are unprepared for their windfall. However, Cynthia's success eventually came to an end. In 2016, only nine years after winning big, she filed for bankruptcy.
It's been reported that Cynthia's bankruptcy was a result of her giving too much of her money away. Whether that means too much to her family or to charity, we're not sure. Though Cynthia tried to spend her money wisely while still trying to live a fulfilling life and following her dreams, her business venture was ultimately a failure. Though she lasted longer than many other lottery winners who lose their fortunes in a few short years, her story certainly doesn't have the happiest of endings.
CONCLUSION
Cynthia Stafford used her money to invest in something, but the venture was still a risk. Future winners can learn from her story by remembering to always invest at least some of their money in safe, low-risk ventures and to always work with a reputable financial adviser—just like Jason Rinaldi did. However, since Cynthia stated that she was still playing the lottery, we can only hope that she strikes gold one more time.