Young Lottery Lout Michael Carroll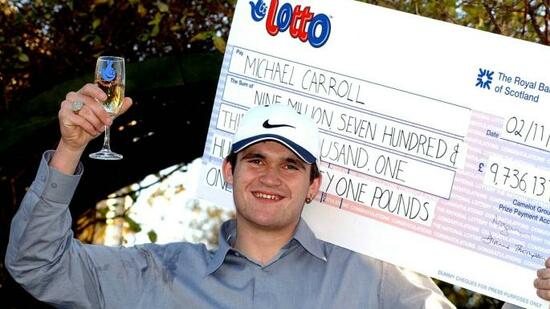 Winning the lottery during one's teen years would seem like a dream. After all, those are the years of irresponsibility and poor decisions. Considering the glamorisation of wealthy lifestyles in the media, it's no wonder a young lottery winner's first thought would be to spend lavishly. When young lottery lout Michael Carroll received word of his big win, he was adamant that he would be responsible with his winnings amounting to millions. However, that promise didn't last long, and soon Carroll became a face for why winning the lottery too young can come with its own disadvantages.
Michael's Big Win
When 19-year-old Norfolk resident Michael Carroll won the lottery off of a National Lottery Lucky Dip ticket in November 2002, his life working as a garbage man was turned upside down. The ticket winnings were worth £9.7 million, the untaxed lump sum of which would go directly to Michael. At the time of collection, Carroll was still wearing a police-monitored anklet for recent crimes. The winner already had a lengthy criminal record before he stumbled into his newfound wealth, and unfortunately, that part of his life would not slow down.
How Did Michael Carroll Spend His Money?
The winner's spending behaviours began normally. Though he refused legal and financial guidance, Carroll's first uses of his money were not unlike those of lottery winners before him. His first instinct was to share his winnings with his friends and family, which amounted to an immediate £4 million spent right off the bat.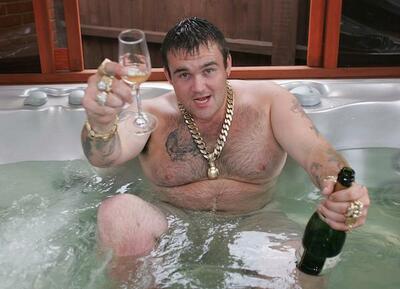 He then moved on to purchase a six-bedroom mansion in Swaffham, Norfolk, worth £340,000—known as "the Grange." Despite the home's initial price tag, it wasn't up to par with his high expectations. In fact, after the large buy, he went on to invest £400,000 more on expensive upgrades—including a swimming pool and a race track—but the spending spree didn't stop there. It only worsened as the winner pooled more money into expensive homes and luxury vehicles, as well as investing £1 million in the Rangers football club. Carroll was fond of his wealthy lifestyle, but unfortunately for him, his spending habits ensured it wouldn't last long.
Eventually, Michael Carroll became notorious for his lude behaviours. His hefty bank account only encouraged the winner to spend large amounts on drugs, alcohol, and women. His criminal activity even earned the winner a nine-month jail sentence in 2006. His riches dwindled fast as his addictions grew, and his exploits and lifestyle were documented in a TV biographical film titled Michael Carroll: King of Chavs.
On to Poor Living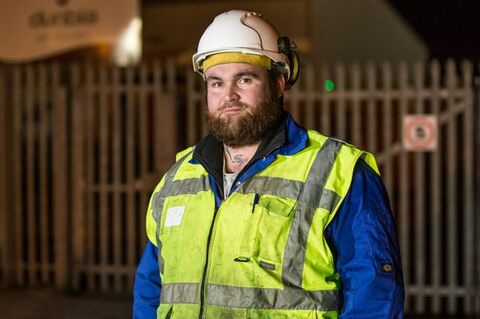 A near-decade of living chaotically left Michael Carroll broke and struggling to make ends meet. The public had coined him the "lotto lout," emphasising his unhealthy relationship with spending his riches on drugs and alcohol—and firmly securing his spot among the dumbest lottery winners ever. More than that, the winner had lost most of his personal relationships, leaving him with no ties to the life he'd been living.
Eventually, Carroll uprooted to Elgin, Scotland—a move that would allow him to start anew and form stronger relationships with his estranged family. When interviewed by the Daily Record, Michael admitted that he was so broke that he was camping outside as he waited for his new job at a factory to start. Realising he'd hit an all-time low, the winner treated his homelessness and poverty as an opportunity to get his life together.
The lifestyle changes Carroll faced made him practically unrecognizable in the public eye. He'd lost weight, started biking, and began working once again. His old life was finally behind him and he was more than willing to let the world know. Though the former winner is working hard as a coalman, he noted that he was happier than he had ever been—direct proof that money truly can't buy happiness.
Background
Given the winner's troubled childhood, it isn't surprising that Michael Carroll's lottery win sent him down an unstoppable downward spiral. He was born in Swaffham, Norfolk, in March 1983. When he was just 18 months old, his father Andy was imprisoned for stabbing a couple nearly to death. Years later, when Carroll was seven, his mother Kim officially separated from her husband. Though this seemed like a key to his stability, Michael only went on to be abused throughout his childhood by his stepfathers. At age 10, he lost his father to a fatal heart attack, further placing more stress on Carroll during his troubled childhood.
Michael Carroll also suffered from educational disabilities and behavioural issues as a child. He was diagnosed with dyslexia and ADHD, which intensified his troubles both inside of school and out. At age 13, the winner committed his first penalised crime of shoplifting and was sent to Hollesley Bay Prison in Suffolk. Later, he was sent to an educational institution for young offenders. This became the school that he credited with educating him the most.
Carroll's criminal record only continued to grow, but by the age of 19—just before his big win— he was working as a part-time garbage man and had a new-born daughter with his then-girlfriend, Sandra. Unfortunately, the winner had soiled most of his personal relationships just months after his win, including his relationship with Sandra and their daughter.
Conclusion
Michael Carroll is not the first nor the only National Lottery winner to waste the majority of his winnings, but his trivial behaviours gave him such a poor reputation that he would go down in history for his erratic spending. Hopefully, other young lottery winners will view his story as a cautionary tale and avoid going down the same path. Despite losing all of his money and gaining infamy in the public eye, Carroll insists that he doesn't regret the life he led when at his wealthiest. Still, he's glad to lead a normal life now—one that doesn't have the tabloids reporting his every move.