Young Canada Lotto 649 Winner Kricket Slik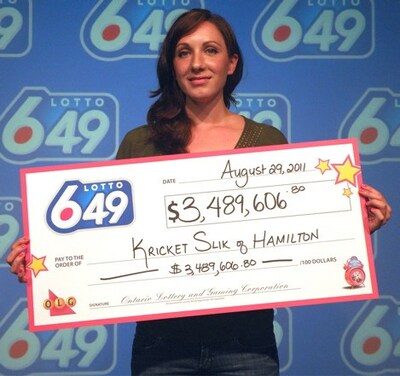 In some cases, all that it takes to win the lottery is a quick impulse purchase of a ticket while you are purchasing something else. This is precisely the case for young lottery winner Kricket Slik. In this article, we will look at how simply deciding to use her change to buy a ticket rather than leave it at the bottom of her bag changed her life forever.
LIFE BEFORE THE WIN
Kricket Slik was a born-and-bred Hamiltonian who was only 21 years old before her big win. With six brothers and sisters, Kricket grew up in a large family and dreamed of opening her own beauty salon. To achieve this dream, she enrolled in studies to become an aesthetician. She was in her first year of studies when she went out for a night on the town with some of her girlfriends.
BUYING THE WINNING TICKET
On their way home from a Saturday night out on August 27, 2011, one of Kricket's friends asked her to stop at the Jai and J's convenience store to buy her a pack of cigarettes. Kricket ran in to get her friend's purchase and ended up with a few dollars change. Like Powerball winner Tayeb Souami, Kricket decided on a whim to purchase a quick pick ticket rather than keep the change, even though she rarely played the lottery and admitted that she never expected to win.
DISCOVERING HER WIN
The next day, Kricket and her boyfriend headed out to Shoppers Drug Mart to do some shopping. While in the store, Kricket decided to check her ticket on one of the lottery machines. As soon as the machine announced that she had won big, Kricket's boyfriend began to get excited. Kricket, however, remained calm—thinking that there may have been an error with the machine and that it was giving her the wrong result.
However, after arriving back home and checking the winning numbers for the Lotto 649 draw, Kricket realised that she was indeed the winner of the $3.5 million jackpot. The following day, Kricket reached out to the Ontario Lottery and Gaming Corporation to claim her prize. The organization was delighted with her win and soon announced that she was one of the youngest lottery winners it had ever awarded a jackpot prize to.
PLANS FOR THE FUTURE
Soon after receiving her winnings, Kricket announced that she planned to continue with her second year of school and that she was going to use the money to settle her debt and help her family—even going as far as stating that she would be setting up trust funds for her younger relatives. She was also excited over the fact that she would have the money that she needed to realise her dream of opening her own salon.
Kricket also publicly stated that, while she did want to buy a new Mercedes or Lexus, she was going to be very careful with her money and that she would be seeking the advice of financial consultants to ensure that her riches were properly invested and protected.
RUMOURS SURROUNDING KRICKET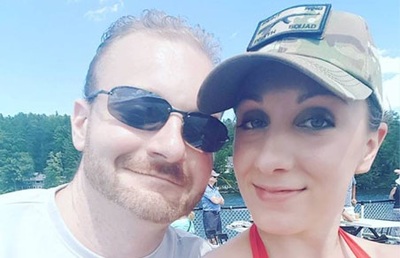 After her win and announcing her plans, the news surrounding Kricket went rather quiet. While some news cropped up that she was making appearances dating political extremists and radicals, nothing concrete ever came to light. That is, until 2017 when an ex-boyfriend of hers named Christopher Cantwell posted an article online warning all future men that were looking to date Kricket.
Christopher, who runs a popular but fairly extremist website called the Radical Agenda, posted a story about his relationship with Kricket. His story included tales of how the two started their love affair, how Kricket kept telling him to pay with his credit card—increasing his debt while promising to pay him back—and how she had fallen pregnant with his child before leaving him suddenly and aborting their unborn baby.
The article was met with slight scepticism considering it painted a very different picture than the mature young lady who seemed to have all her plans figured out. However, Christopher backed his article up with screenshots of messages and emails between him and Kricket, as well as recordings of telephone conversations between the two of them—all which tied into his story and brought truth to it.
However, since Christopher is an American neo-Nazi who is also known as "The Crying Nazi", anything he says should probably be taken with at least a few grains of salt.
WHERE IS KRICKET NOW?
There is no news about where Kricket is today. Speculation abounds—mainly due to the fact that she made Christopher pay for everything during their relationship—that she has blown through her fortune on a series of bad decisions. However, nothing can be certain, as this young lady has done a great job of staying out of the media.
What we can say is that we hope that the rumours and speculation about her are not true. It would be sad to see yet another young winner—who seemed incredibly mature for her age at the time of her win—reduced to a former lottery player with nothing left to show for her excellent jackpot win. Unfortunately, that happens to far too many lottery winners.