Biggest Lottery Losers: Jeffrey Dampier
For many lottery winners, what starts off sounding like a fairy tale often concludes with the furthest thing from a happy ending. Unfortunately, lottery winner Jeffrey Dampier was one of the winners whose story ended in tragedy. Dampier's story has all the makings of a good soap opera—money, an affair, a betrayal, and, ultimately, murder.
WHO IS JEFFREY DAMPIER AND HOW MUCH MONEY DID HE WIN?
In the mid 90s, Jeffrey Dampier was just your average guy. He was born in Chicago's West Side, got married, and was working as a security guard. All of that changed when he and his then-wife won the Illinois Lottery in 1996. The lucky couple won an extraordinary $20 million prize.
For a few years, everything seemed to be going well for the couple. However, they soon divorced, splitting the money from the win 50/50.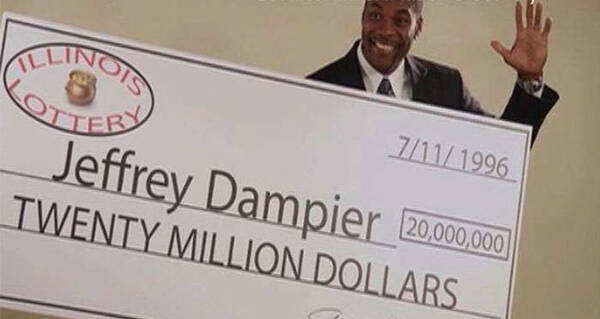 WHAT HAPPENED TO JEFFREY DAMPIER?
After his divorce, Jeffrey started dating a woman named Crystal Jackson. The two got married and eventually moved to Tampa Bay, Florida. Though many lottery winners lose their fortunes by making bad financial decisions and spending money on frivolous items, Dampier made a smart choice and invested in a business. Specifically, he purchased a popcorn business based in Tampa Bay's Channelside entertainment district called Kassie's Gourmet Popcorn.
Dampier was also incredibly generous with his lottery winnings, particularly with his wife's family. He spent money on gifts and sent them on vacations. Eventually, he even moved two of his wife's sisters, Victoria and Terri Jackson, to Tampa so they could live close by. As the two women had little means of their own, Jeffrey took care of both of the sisters, while also continuing to buy gifts for many members of their family.
From the outside, things probably looked pretty good for Jeffrey Dampier and his family. However, the truth wasn't so blissful, as Jeffrey was having an affair with Victoria Jackson, his wife's sister.
WHO IS VICTORIA JACKSON?
Jeffrey wasn't the only person being unfaithful, as Victoria was also in a relationship with a man named Nathaniel Jackson (no relation). According to Victoria's sister Terri, Nathaniel initiated the relationship when Victoria was only 15 years old.
On July 26, 2005, Victoria and Nathaniel kidnapped Jeffrey, presumably so they could coerce him into giving them some of his jackpot winnings. Though there are multiple accounts of what happened that night, sources report that the couple lured Jeffrey to Victoria's apartment by claiming that she had car problems and asking him for help. Once Jeffrey arrived, his hands and feet were tied with shoelaces and he was forced into a van at gun point.
THE MURDER OF JEFFREY DAMPIER
Once Jeffrey was in the van, Nathaniel reportedly demanded that Jeffrey give him money, but Jeffrey was uncooperative. At this point, sources say that Nathaniel handed the gun to Victoria and told her, "Shoot him, or I shoot you." Jeffrey was killed by a bullet shot to the back of his head, and his body was found in Nathaniel's van.
WHAT HAPPENED TO VICTORIA JACKSON AND NATHANIEL JACKSON?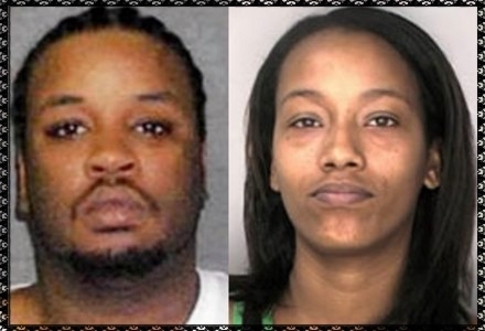 Victoria and Nathaniel Jackson were arrested three days after Jeffrey's body was found. When the police found them, they both had significant amounts of cash on them. Nathaniel reportedly had about $1,500 in his pocket, though police were unable to locate the rest of Jeffrey's money at the time.
Victoria and Nathaniel were tried and found guilty of Jeffrey's murder in 2006. Victoria was found guilty of armed kidnapping, armed carjacking, and first-degree murder, with Nathaniel being prosecuted similarly. They were sentenced to three consecutive life sentences.
Reactions to the verdict were somewhat mixed. Jeffrey's father, Jeffrey Dampier Sr., was pleased with the outcome, saying that the state had done a good job and got it right. However, Victoria's sister Terri, who was reportedly present at the time of the kidnapping, claimed that Victoria was also a victim in the tragic episode.
Terri pointed to the fact that Victoria, who was 23 at the time of the murder, had been heavily influenced by Nathaniel. During the trial, Victoria's attorney argued that she suffered from "battered spouse syndrome," which resulted in her acting as though she had no will of her own. He also argued that Victoria didn't know that Nathaniel planned to kill Jeffrey that night. Regardless, Victoria and Nathaniel are both currently serving time for their crimes.
CONCLUSION
It is an unfortunate fact that many lottery winners end up being much worse off after winning than they were before they came into their fortunes. However, it is oftentimes a result of bad financial decisions or a desire to live lavishly. Despite trying to do the right thing by setting himself up as a business owner and being generous with friends and family, Jeffrey Dampier was still the victim of greed and betrayal, losing not only his lottery fortune, but also his life.
Dampier's story is a reminder that winning a jackpot isn't always the blessing we imagine it to be. Although few winners' stories end in death, Dampier's, along with Abraham Shakespeare's, Craigory Burch Jr.'s, and Gerald Muswagon's, is one of the truly tragic ones that did.