Jane Park: The 17-Year-Old Whose £1 Million Win Complicated Her Life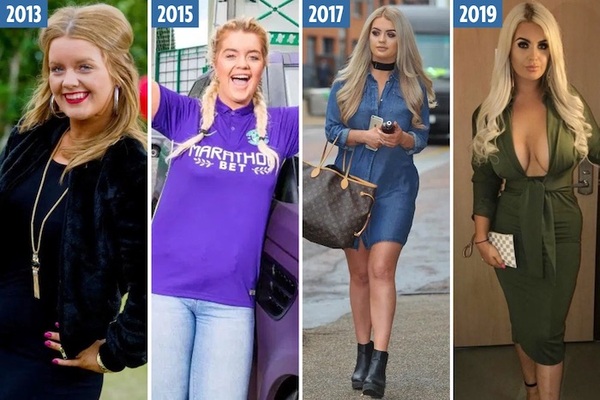 Winning a large amount of money from the lottery can go a long way toward helping a person get settled in life. Winning at a young age seems even better, as you could head into adulthood with the financial security to pursue your dreams. However, the story of young lottery winner Jane Park shows that becoming a millionaire at a young age might not be as easy as it sounds.
WHO IS JANE PARK?
Jane Park is an Edinburgh native who made headlines in 2013 by becoming Britain's youngest lottery winner. Jane was only 17 years old when she purchased her first lottery ticket, which ended up being a big winner. At the time of the win, Park was working as an office assistant making £8 an hour and was sharing a room with her sister in her family's two-bedroom council house.
Jane quickly went public with her win, announcing the news on Facebook. She said that her life suddenly changed, as her luck with the lottery attracted a lot of attention. People on the street would stop and ask her if she was the young girl who'd won the lottery, and people she hadn't spoken to in years suddenly started approaching her and asking for money.
Jane's story attracted so much attention that the BBC asked her if they could film a documentary about her first year as a millionaire. The documentary, called Teenage Millionaire: The Year I Won the Lottery, aired July 2015. Though the full version of it isn't available online, you can watch the trailer for it below:
HOW MUCH MONEY DID JANE PARK WIN?
Jane won £1 million from EuroMillions, and though the money enabled her to live lavishly, she later went on to regret her good fortune—much like fellow young UK lottery winner Callie Rogers. In 2017, Jane spoke to the media and claimed that winning the lottery had ruined her life. She said that though she thought the money would make her life better, it actually made it ten times worse. Despite the material goods she was able to purchase, she said that her life felt empty. She even moved back home with her mother, stating that the stress and loneliness of her millionaire lifestyle were too much to handle on her own.
As a result of her experience, Jane said she was considering suing the organizers of the lottery for negligence. She claimed that she was too young to have received so much money, and was advocating that the minimum age for playing the lottery be changed to 18 instead of 16. She later said she wouldn't be pursuing any legal action, saying that she felt she had brought enough awareness to the issue.
WHAT DID JANE DO WITH HER MONEY?
Unlike UK Lotto Lucky Dip winners John and Allison McDonald and US Powerball winner Lerynne West, who all had very sensible long-term plans for their winnings, the first thing Jane Park did with her £1 million was buy herself a Louis Vuitton handbag. In the years since her win she's given some of her money to family and friends, purchased a £25,000 BMW, a £17,000 VW, and a £18,000 Range Rover. She also bought a Chihuahua, a three-bedroom house, and splurges on about four holidays a year. A large chunk of her winnings has been spent on plastic surgery and other cosmetic treatments totalling £50,000. She has also been known to gamble, once winning £12,500 after placing a £5,000 bet on a sports match. Oh, and more than 50 additional designer handbags. Jane clearly subscribed to the "spend, spend, spend" philosophy that original lotto celebrity Viv Nicholson practiced and preached back in the 1960s.
Unfortunately, some of Jane's money has also gone toward her legal troubles. She was once fined £110 for a physical altercation with a nightclub doorman, and also had to appear in court in 2017 for a drunk driving charge.
Despite her big purchases, Jane is doing fine financially—which certainly can't be said about all other lottery winners. This might largely be because immediately after she won, Camelot, the company that runs EuroMillions, arranged for Jane to meet with financial advisors to help her manage her wealth. Jane said that she was too young and overwhelmed to understand what the advisors were telling her, but her supportive family helped ensure that she didn't spend all her money.
WHAT IS JANE UP TO NOW?
Today, Jane says that she is a developer and property manager, renting out and maintaining at least two properties. However, she continues to make headlines in the UK thanks to her active social media accounts. There were recent reports that she might be in financial trouble, as she was selling racy pictures online, but Jane claimed that she felt empowered by doing so and that she was donating all of the money she made from the pictures to charity. While that sounds noble, some reports say she might actually be keeping some of the money for herself—she is apparently going to make her second million by the end of 2020 thanks to the pictures and her profile on the subscription-based website Only Fans.
Jane also made headlines recently for a much more tragic reason. In October 2019, Park revealed that she was pregnant. Only a month later, she took to Instagram to share the sad news that she had miscarried.
CONCLUSION
Though money can sometimes offer stability, it can also be overwhelming to someone who is not equipped for the overwhelming possibilities a massive windfall can provide. Jane Park's story is a reminder that things, especially for young winners, don't always go smoothly after a big windfall. Luckily, it's nowhere near as bad as these stories of jackpot winners who lost it all.