Martyn Tott: The Would-Be Lottery Winner Who Lost His Ticket
Though winning the lottery seems like a distant dream, lucky people around the world are taking home millions all the time. One thing that's certain for most of us is that if we were lucky enough to get our hands on a winning ticket, it couldn't be pried from our hands with even the most forceful grip. Unfortunately, for those who play the same numbers all the time, it can be easy to misplace—or forget—the lottery ticket they'd purchased. For would-be lottery winner Martyn Tott, this became a devastating reality when he saw his winning numbers displayed on the television with no ticket to be found.
The Missing Winning Ticket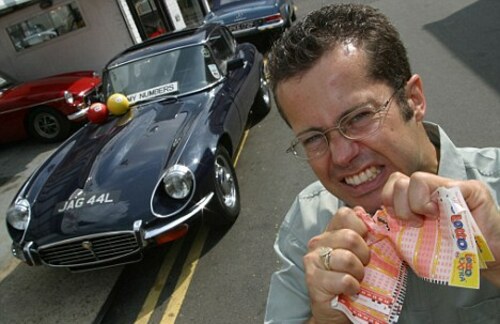 On March 5, 2001, Watford resident Martyn Tott and his wife, Kay, were relaxing and watching TV when they saw the news that the Camelot Lottery Group was seeking their lucky ticket holder for the unclaimed UK Lotto jackpot of £3m. The two had no idea that they were the winners until their numbers appeared on the screen—the same numbers they'd been using since the two began their routine of playing the lottery.
Naturally, they were filled with excitement. Who wouldn't be upon finding out that they could be taking home £3m? The idea that they could finally afford to live lavishly was overwhelming for the couple. Unfortunately, after searching for it in every single nook and cranny of their home, they eventually had to face the grim reality that they had lost their ticket.
Attempting to Collect
However, Martyn and Kay didn't lose all hope when they realised the ticket was missing. They immediately took matters into their own hands, calling Camelot to provide them with the specific details of their purchase. Unfortunately, they weren't the firsts to call. Camelot notified the couple that there'd already been 150 false claims. Regardless, the group sent its head of security to assess the situation and interview the hopeful potential winners.
While the head of security was certain of their honesty, he shared the bad news that they'd missed the date to claim their lost ticket. Though the couple was told not to be too hopeful, Martyn still became swept up in the possibility of newfound wealth, eagerly planning how he'd spend his winnings.
After six weeks had passed, the head of security had returned; this time, with a counsellor. Though Martyn and Kay had held out hope for a new, cushy life, they were promptly informed that no money would be paid out to them. This realisation nearly crumbled the couple's wishful thinking. Still, Martyn continued his good fight.
Pursuing Public Attention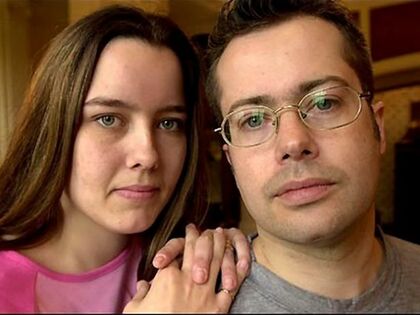 Not long after the couple received the bad news, Martyn reached out to English publicist Max Clifford and approached news outlets. He was eager to get their story out there, his hope revolving around the possibility that public attention could change the minds of the Camelot Group. Unexpectedly, the story picked up velocity and was featured in magazines, newspapers, TV, and radio all over the world—even reaching Oprah Winfrey. Eventually, former Culture Secretary and minister of the National Lottery Chris Smith publicly backed their story on Newsnight.
Despite the public attention and support they got from Smith, the Camelot Group was insistent about the decision they'd made, even when it was revealed that they'd paid out winnings to other lottery winners that were in similar situations. Soon, Martyn would come to find that there were over 100 other cases just like his. This didn't change the outcome, however, and the couple never received their winnings.
Where Is Martyn Tott Now?
At the end of the same year, Martyn and Kay had split up. The stress had become too much for Kay, though it was obvious Martyn was adamant that he could change their story. He went on to seek out legal help, hoping for the courts to rule in his favour. Five years later, however, Martyn eventually came to accept that he'd never get the money he'd fought so long for. Although some winners' court battles work out in their favour and in Canada lottery operators once even tracked down a winner who lost her ticket and had no idea she had won $50 million, Martyn wasn't so lucky.
Since then, Martyn has taken back control of his life. He moved to the US and experimented with his faith and spirituality, which he admits led him to a cult. After this phase of his life had passed, he realised that he had a passion for writing. He even wrote a book about his experiences, titled Six Magic Numbers. Though his life had changed drastically over the years, Martyn admits that he was eventually able to find true happiness.
Conclusion
Though Martyn Tott aspired to live a luxurious lifestyle as many lottery winners do, his luck failed him time and time again. Even when public attention made it obvious that he was the winner of the unclaimed National Lottery jackpot, those in charge of distributing the winnings never budged. Some winners, like Michael Weirsky, lose their tickets but manage to find them later on, while other winners, like Derek and Dawn Ladner, win the same jackpot twice because they forgot they already bought a ticket and then bought another one; unfortunately, this was not to be Martyn's fate.
While his story might not have the deeply tragic ending that Tim O'Brien's did, Martyn is still a perfect example of how the lottery can change people and serves as a warning to the rest of us. A word to the wise? Store your lottery tickets in a safe place just in case you lose them. You never know what will happen when you're not expecting it.