Double Lottery Winners Derek and Dawn Ladner
If you have ever forgotten to purchase a lottery ticket in time for a draw, you may know the frustration of watching the draw take place and realising that you would have won something. Unfortunately, as we get older, forgetting to purchase a lottery ticket is something that may begin occurring more often. In fact, our memory may become slightly erratic, and we may even forget that we have already purchased a ticket.
In this article, we will look at double lottery winners Derek and Dawn Ladner. While most people may be able to complain about what their failing memory has lost them, these two can only sing the praises about what a lapse in memory has gained them.
Who Are Derek and Dawn Ladner?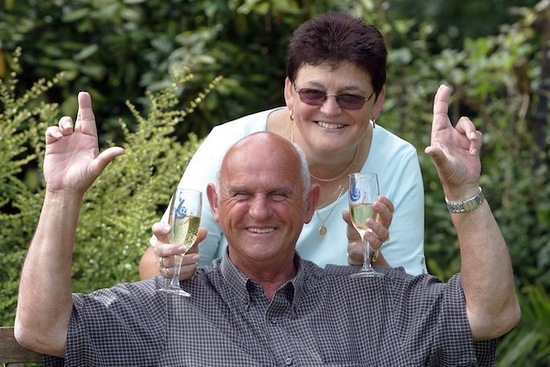 At the time of their fantastic win, Derek (59) and Dawn (60) Ladner lived in Redruth, Cornwall, an area in England famous for its beauty. Derek was working as a delivery driver while Dawn was employed as the secretary for the Bickford Smith Bowls Club where both of them enjoyed the sport. They lived in a simple three-bedroom home valued at around £250,000 and lived a very normal life. Thankfully, however, a simple mistake soon changed all this.
A Forgetful Mistake
As is the case with almost all of us, as we get older, our memory tends to be slightly less reliable than what it once was. Most instances, this is harmless and simply leads us to forget one or two things at the store or that we were supposed to make a phone call. In the case of Derek and Dawn, however, a memory lapse was just what they needed.
Derek was in the habit of purchasing a UK Lotto ticket each week—always with the same numbers: 3, 9, 10, 12, 46, and 47. As was ordinary for him, Derek also purchased a ticket with these numbers for the draw to be held on July 11, 2007. Soon afterwards, however, Derek forgot that he had already purchased the ticket, and so, as he was used to doing, he went ahead and bought another. Little did he know at the time that this simple act of forgetfulness would be one of the greatest blessings in his life.
The Double Win
After purchasing his two lottery tickets, Derek and Dawn carried on with their daily lives until the time of the draw. They were shocked when watching the draw to see that the numbers that they so regularly played were the same numbers drawn by the lottery as the winning numbers. And they were delighted to realise that they had a winning ticket for the £2,395,710 jackpot.
The couple soon contacted the lottery to claim their prize and were informed that there were, in fact, four lottery winners aside from themselves. This meant that the total jackpot was being split into five equal portions and that they would be receiving £479,142 as their share of the winnings.
The two were nonetheless thrilled with their win and were happy to take their share and continue revelling in their happiness. During all this time, Derek had entirely forgotten about the first ticket that he had purchased—until almost a week later. While cleaning out his wallet, Derek came across the first ticket that he had bought for the draw. Amazed, he told Dawn, who was convinced that he was mistaken and kept telling him to check again. Sure enough, however, the ticket was indeed the correct one, and the couple again went to the lottery agent to claim their second share of the jackpot.
A Historical Event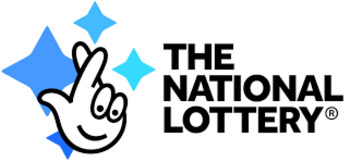 A Camelot Group lottery spokesperson soon announced to the press that Derek did indeed have another winning ticket and would be eligible to claim another £479,142 in prize money. This claim brought the total of Derek and Dawn's winnings to a staggering £958,284—or two of the five shares of the total jackpot.
The lottery also announced that it was the first time in the history of the lottery that the same person had ever won two shares of a single jackpot. After they claimed their second portion of winnings, a family friend told the press that the husband and wife of 15 years were still trying to take it in. The couple did, however, announce that they would be quitting their jobs and going on a vacation on which they would think about what they would like to do with their winnings. Although their windfall is not nearly as big as Mega Millions winners Jim and Carolyn McCullar, it's a pretty safe bet that they used at least some of that money for the same thing: helping their family.
Still Playing Today
After their two wins, Derek was asked if he would continue to play the lottery. As you may imagine, his answer was a resounding yes. In fact, he even claimed that he would continue to play the exact same numbers each draw. When asked why, he responded that everybody says that lightning never strikes the same place twice, yet it had when he won. Therefore, he would try for it to hit a third time.
Derek and Dawn not only made history with their win; they also gave us some valuable insight into the many theories surrounding the fact that playing the same numbers over and over again will make you a winner. They proved that it is possible to win using this theory—not just once, but twice. However, we must remember to factor in a bit of forgetfulness. This then seems to be the perfect formula to a significant windfall of winnings. At least, it was for Derek and Dawn.