Canadian Home Lotteries: The Charity Lotteries With Incredible Prizes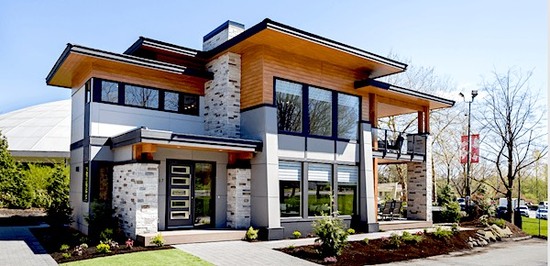 Charity lotteries have become increasingly popular as time has gone on. It should come as no surprise then that there are numerous options to choose from when looking to support a good cause, but some are not as worthwhile to play as others. In this guide to Canadian charity home lotteries, we will look at what these lotteries are all about and what you should look out for so that you can differentiate the mundane from the fantastic.
WHAT IS A HOME LOTTERY?
Almost all charity lotteries in Canada come in the form of a home lottery. For the most part, the prizes for these draws are brand-new houses that come fully furnished and are valued at an appealing price. However, the prize is not the main point of these lotteries. In fact, it is only a means to an end.
The ultimate goal for these lotteries is to raise funds for a variety of foundations. These foundations organise and operate the lottery so that they can contribute the profits made from the draw to a worthy cause. The cause that each lottery supports is generally different. Causes that are popular choices for fundraising range from hospitals to facilities that work with those in need to help them with a variety of challenges.
ARE CHARITY HOME LOTTERIES WORTH PLAYING?
Yes, home lotteries are most certainly worth playing for two distinct reasons. The first reason is apparent—by playing in a charity lottery, you are helping to contribute funds toward a worthy cause. Knowing that we are doing that and helping change the lives of people that we will probably never even meet should give us all a warm and fuzzy feeling.
The second incentive for playing in these types of lotteries is—you guessed it—the prizes. Most Canadian charity lotteries offer stunning homes that are custom built and are decorated and furnished by trained interior decorators. What this means for you as a prize winner is that you are getting the very best that a home has to offer. In addition, charity lotteries often have excellent odds, especially compared to conventional lotteries.
BEST HOME LOTTERIES IN CANADA
The home lotteries below are considered the very best home lotteries across the country. Offering great prizes, incredible odds, and reasonable ticket prices, they are well worth checking out. For more details on any of them, click on the subheadings to read our full reviews.

The Princess Margaret Home Lottery has developed quite a reputation since its inception in 1996, and with three grand prizes up for grabs—as well as an early bird draw, "100 Days of Winning Cash Calendar", 50/50 draw, vacations, and vehicles—it's easy to see why. All proceeds go to support the Princess Margaret Cancer Foundation, which is among the top five cancer research centres on the planet.

The CHEO Dream Home Lottery grand prize offers not only an incredible house with a value between $2 and $3 million, it also awards cash, a brand-new car, cash, housekeeping services, gifts cards, and more. Between the main draw, early bird draw, 50/50 draw, and "Experience Elton" draw, there are 6,262 prizes up for grabs! With only 87,600 tickets sold, the odds of winning are also excellent, so this is a charity lottery not to be missed.

The DreamItWinIt Dream Lottery is incredibly popular for quite a few reasons. For starters, it gives grand-prize winners the option to choose between one of three fantastic prizes (two beautiful homes and $1 million in cash) and also has excellent secondary draws such as the early bird and 50/50. However, the cherry on top is the ticket prices, which start at $25 each but can drop to $14.29 if purchase in bulk.

The Ultimate Dream Home Lottery, which is available to people living in (or passing through) the Newfoundland/Labrador region, gives players the chance to put quite a lovely roof over their heads. It also has great ticket prices ($25 flat rate) and odds (since only 99,500 tickets are sold), offers two additional draws, and provides financial support to the Canadian Hard of Hearing Association.

The Foothills Hospital Home Lottery is operated by the Calgary Health Trust, a foundation that oversees fundraising and betterment efforts benefiting six Calgary-based hospitals, including the Foothills Hospital. Offering 154,000 tickets and over 4,000 prizes spread across the grand prize draw and three additional types of draws, the odds of winning something are definitely in your favour.

Manitoba's HSC Millionaire Lottery offers more than 2,000 prizes split among a range of draws and gives the grand-prize winner 6 options to choose from. In addition, it has fantastic jackpot odds of 1 in 59,100 and 1 in 20 overall odds. The cherry on top is the ticket prices, which start at $100 but drop to $62.50 each when buying 8 in bulk. For details on this lottery and the Health Sciences Centre that it supports, click on the link above.

The St. Boniface Hospital Lottery, also known as the Mega Million Choices Lottery, serves up a smorgasbord of prizes (3,000+) across seven separate draws, and gives players 1 in 19 odds of winning any prize and a 1 in 63,500 chance of winning the grand prize with a single ticket. Buy in bulk, however, and your chances of winning grow exponentially while bringing the price of each ticket down considerably: from 1 for $100 to 8 for $500.

The QE2 Home Lottery hosts several types of draws that, in total, award over 2,000 prizes—including not just one but TWO homes, cars, cash, electronics, vacations, and gift cards. A total of 86,000 tickets are available, meaning your chances of winning a great prize are pretty darn good: 1 in 19, actually. Proceeds support the comfort and care items provided by the QEII Health Sciences Centre's, as well as treatment spaces, technology, and grants.

The Hospital Home Lottery Saskatoon supports the three main hospitals in Saskatoon and their Equip for Excellence campaign, which has provided countless of physio and optometry patients with the help they needed to move on with their lives. Of course, the lottery also offers players an exciting experience comprising a gorgeous grand prize home worth nearly $2 million, 1,000 other prizes, and incredible odds of winning.
The New Brunswick Hospital Home Lottery entices players each year with more than 1,600 prizes that range from a beautifully designed and decorated grand prize show home to a beautiful ocean-view cottage, cash, vacations, electronics, gift cards, and more. Since the lottery only has 50,000 tickets available, the odds of winning here are among the best of any charity lotto in Canada.

STARS Lottery Alberta is a home lottery that cranks things up a bit over other home lotteries by offering not just one but THREE incredible grand prize homes, as well as a ton of other great prizes that include a spectacular $1 million cash early bird prize, vacations, cars, electronics, and much more. There are a total of 2,575 prizes up for grabs, and tickets start at only $30 and can drop to $13.75 when buying in bulk.

The BC Children's Hospital Lottery has got it going on—not only does it support a tremendous cause by providing children with the long-term care they need and groundbreaking research that will benefit future generations, it also offers players eight grand prize options, a total of 3,234 prizes, six secondary draws, and very affordable tickets. What's not to like here? Nothing, that's what.

British Columbia's Hometown Heroes Lottery offers players one good thing after another. Starting with 3,214 prizes split among 445,000 tickets, nine different grand prize options, tons of prize choices spread across the secondary draws, and excellent ticket prices, this is truly a lottery that keeps on giving. If you haven't played this one yet and live in BC, you're missing out.
THINGS TO TAKE NOTE OF
While it is easy to say that all home charity lotteries are fantastic—they all do support worthy causes and have fantastic grand prizes after all—some specific things are important to look out for if you are planning on trying your luck in one of these draws.
Additional Prizes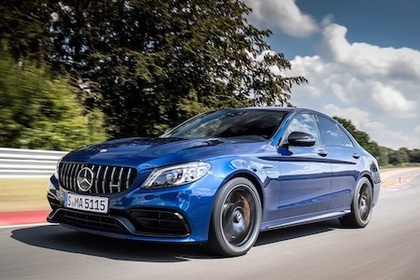 This may be one of the biggest things to look out for when playing in a home lottery. Most of these draws offer a large variety of additional prizes, such as vacation homes, condos, cars, and cash. Since these prize pools are more likely to make you a winner (due to the higher amount of prizes available), make sure the prizes on offer are worth your while—especially because home lottery tickets tend to be much more expensive than other lotteries.
Cash Exchange
When entering any draw, take note of which prizes are exchangeable for cash should you be a winner. In most home lottery draws, the grand prize home is not exchangeable for money. However, after winning the house, you will be able to sell it immediately should you not wish to live in it. Checking these details beforehand could save you some time if you would prefer money over a physical prize.
Draw Location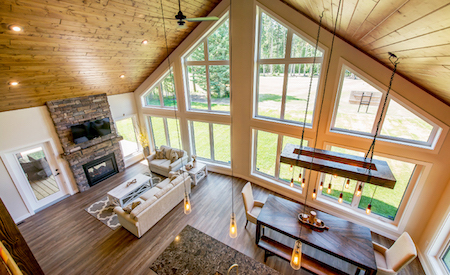 It may seem like a small thing, but with the ever-expanding Internet, it is easy to see the website and information for a draw that is nowhere near where you are. As it usually occurs, you might get excited by the prospect of winning, purchase a ticket, have your winning number drawn, and then find out that you cannot claim your prize. The most likely reason that this will occur is that you are not living in the territory that the lottery operates in.
While certain home lotteries are open to anyone living anywhere in Canada and others are open even to foreigners, many are confined to a certain province or region. This means that when choosing a lottery to play in, make very sure that you are allowed to partake in the game. The rules surrounding supported areas are usually found in the draw rules or the terms and conditions.
Make sure to read our charity home lottery reviews to see which lotteries are open to anyone regardless of location, which ones are open to all people who buy tickets within a certain region, and which ones are limited to citizens of a particular area.
Odds
The odds of winning the grand prize in a Canadian home lottery are almost unbelievably better than a traditional lottery. While the odds do vary depending on the lottery, the average odds are around 1 in 55,000. In contrast, the odds of winning the Canadian Lotto 6/49 jackpot are 1 in 13,983,816. This massive difference makes it clear which lottery is the one to play if you are looking to win big.
However, it is always recommended to check the odds for the specific lottery that you are wanting to play to ensure that you are getting the best odds for your money, as some home lotteries offer odds that are slightly better than others.
Ticket Prices
Unfortunately, while the odds of these lotteries may create a great deal of excitement, the cost of a single ticket will not. Tickets for charity home lotteries tend to be much more expensive than traditional lotteries. In Canada, a standard charity lottery ticket costs $100. Again, comparing to the Lotto 6/49 (whose standard ticket is $3), these tickets are 33 times the price. However, most offer discounts when you purchase multiple tickets, which can bring the price down by as much as 50%.
Furthermore, it is important to remember that these lotteries are being run as fundraisers for worthy causes and not for a profit—unlike traditional lotteries such as Lotto 6/49 and Lotto Max. Because of this, it is somewhat easier to overlook the higher price tag. Also, the much better odds of winning mean that you're playing much smarter—which is one of the best lottery strategies there is.
Draw Deadlines
Many additional draws select eligible players based on when their tickets were purchased. An example of this is the standard Early Bird draw. It is always a good idea to check your chosen lottery website for the details regarding deadlines for when tickets should be purchased. Failing to do so may mean that you will not be able to partake in specific draws.
THE FINAL VERDICT
Nothing is better than knowing that you have done something good or helped something in need. That is, nothing except knowing that and still having a chance at winning some fantastic prizes. Charity home lotteries are the perfect mix of risk, reward, and joy of helping others. So, for this reason, we highly recommend that you take a look at some of the best ones available across Canada—you never know, the next time that you read one of our reviews it may just be from inside your brand-new house.
However, if the high price of tickets or location restrictions turns you off—or you already missed the cut-off date for your preferred lottery for the year—then check out our online lottery website reviews and learn how you can play the best lotto games from around the world, regardless of where you live.