HSC Millionaire Lottery Review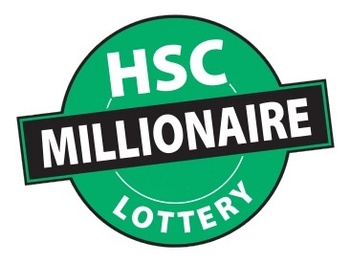 Charity home lotteries that support hospitals are amongst the most popular and most supported amongst all the charity lotteries. That is most likely because every single person can identify with needing to receive care and treatment from a hospital at some point in their life. In this HSC Millionaire Lottery review, we will look at one popular draw that not only supports a hospital but also has excellent odds and secondary prizes.
HISTORY AND CAUSE
The HSC Millionaire Lottery is a fundraising lottery that was initially started as a method of generating additional funds that could supplement the budget and mitigate the costs of running the Health Sciences Centre. This Centre is the flagship hospital in Manitoba, Canada, and provides services ranging from trauma treatment to psychiatric help to thousands of patients.
All profits that are left over after paying for the various prizes offered by the lottery are immediately handed over to the hospital and used to help expand the services provided, do much-needed research, and help supplement the operating costs of the hospital.
HSC MILLIONAIRE LOTTERY ODDS & TICKET PRICES
The HSC Millionaire Lottery immediately sets itself apart from some competing home lotteries in that the main draw only offers 59,100 tickets for sale. This means that the odds of winning are substantially higher than many other lotteries that provide the same, or even slightly lesser, prizes.
These fantastic odds do, however, come at a cost. As is somewhat of a standard for Canadian home lotteries, a single ticket is priced at $100. Two tickets can be purchased for $175, four tickets for $300, and eight tickets for $500. These increasingly great discounts mean that it is worthwhile to buy tickets in bulk rather than just one.
HSC LOTTERY GRAND PRIZE
When it comes to the grand prize, the HSC Millionaire Lottery does things a little differently to most other charity lotteries. Rather than having just one grand prize, this lottery offers six different grand prize options that the lucky winner of the draw can choose from. These options include:
Option 1: Tuxedo home valued at over $1.48 million. This stunning four-bedroom home comes with the option of a 2019 Honda Passport Touring or $50,000 in cash.
Option 2: Maric Homes Charleswood house valued at over $980,000. This fantastic prize includes a 2019 BMW X5, a 2019 BMW 330i, and $200,000 in cash.
Option 3: Sage Creek home valued at over $640,000. In addition to 2,202 square feet of beautiful housing, this option includes a 2019 Ford Ranger Crew Cab, a 2019 BMW X4 M40i, a $30,000 travel voucher, and a massive $500,000 in cash.
Option 4: The Rise Winnipeg condo valued at more than $370,000 plus a Watermark Beach Resort condo located in Osoyoos, BC, valued at over $615,000. In addition, this prize includes a 2020 Range Rover Evoque and $250,000 in cash.
Option 5: BC Wine Country Living home valued at over $550,000. This prize option includes two vacations, a 2019 BMW X5, a 2019 BMW 330i, and $400,000 in cash.
Option 6: The final option available is $1.2 million in cold, hard cash that can be spent any way that you choose.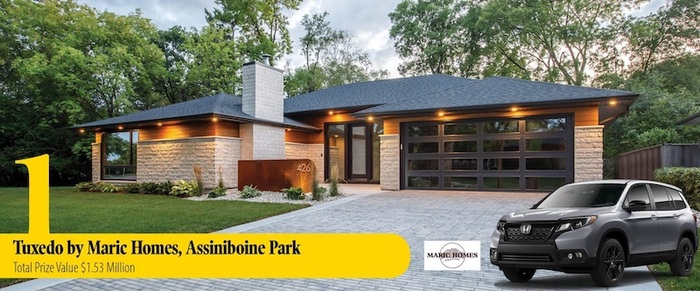 ADDITIONAL DRAWS AND PRIZES
The lottery hosts a variety of draws in addition to the main prize draw that give players who do not win other chances to do so. These draws include the following:
Early Bird: For all players who purchase a ticket for the lottery before a specific date that is stipulated by the lottery, they will receive automatic entry into the early bird draw. The prize is a choice between a $200,000 home renovation voucher, a 2020 Porsche 911 Carrera 4S, a 115-day worldwide cruise, or $150,000 in cash.
50/50: The 50/50 draw is open to anybody who has purchased a ticket to the main draw but does, however, require the purchase of additional tickets. These tickets are available at $20 for two, $40 for eight, or $60 for 30. The jackpot prize is determined by the number of tickets sold and is currently at $1,031,000. Half of the final jackpot will go to the draw winner and the other half will go to the HSC Foundation.
In addition to these draws, there are various additional draws that offer vehicles, vacations, cash, and electronics.
PRIZE COLLECTION
The lottery will cover the costs of transferring the ownership of the winner's new home into their name—should the winner decide to select a home as the grand prize. This includes the cost of the legal fees relating to the transfer of the property and all land transfer taxes.
The lottery will notify all winners of the fact that they can claim a prize in writing via snail mail or email. In addition to this, the lottery will also attempt to make one phone call to the winners. However, if the winner has not claimed their prize within 60 days of being notified, their prize will be forfeited.
RULES
All tickets purchased for the lottery must be purchased within the province of Manitoba, Canada. Tickets cannot be bought by anybody who is outside of this region. Also, all players must be a minimum of 18 years of age and may not be at all involved in the running of the lottery or the HSC. This rule extends to the immediate family of all HSC employees.
CONCLUSION
The HSC Millionaire Lottery does something fairly unique in terms of offering a variety of grand prizes for winners to choose from. This not only makes the lottery more interesting, but when considered alongside the high odds of winning, makes this lottery one that should not be missed by anybody who is living in the Manitoba area.
DISCLAIMER
This review was written using information and prize lists for the draw that was currently taking place at the time. Because the prizes on offer change each time a new draw is announced, we recommend that all potential players visit the official lottery website to verify any information relating to the current draw.
User Reviews and Comments (1)