Guide to Charity Lotteries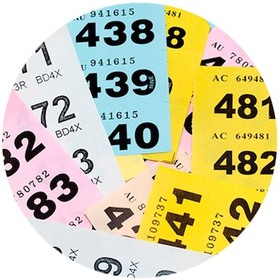 If you enjoy playing the lottery, the chances are good that you have done some research into different types of lotteries that are available for you to play. You may even have been astounded to find that there is more to the lottery than the standard draws most of us have come accustomed to. One type of lottery that you may have come across during your research is charity lotteries. In this article, we will look at what exactly charity lotteries are, how they function, and if they are worth playing.
WHAT IS A CHARITY LOTTERY?
Charity lotteries are somewhat self-explanatory: these are lottery draws organised by different charities around the world. That being said, smaller lotteries that are run by small companies, organisations, or even individuals to raise funds for a good cause also exist—and in fact are among the only kinds of lotteries that people can start themselves.
The main aim of charity lotteries is to raise funds toward whatever goodwill endeavour the organising charity works towards. These lotteries have become increasingly popular over the last few years, and there are now several outstanding charity lotteries available to players all around the world.
WHO RUNS CHARITY LOTTERIES?
As mentioned above, all charity lotteries are organised by the charity that they will help support financially. This, however, does not mean that the charity is running the lottery. Due to the nature of lotteries—and the suspicion that goes along with becoming a winner—these lotteries are often organised by the charities that they represent but are run by external lottery agents. These agents are impartial workers who have nothing to gain from the lottery because they are automatically exempt from playing in it. This makes them perfect to handle all the logistics of running a lottery.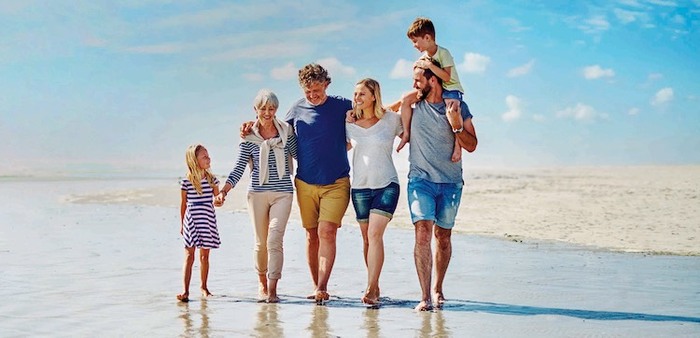 IS IT SAFE TO PLAY IN A CHARITY LOTTERY?
This is one of the biggest questions regarding charity lotteries, and there is a simple answer for the majority of them—yes. Recognised and reputable charities organise most charity lotteries, and licensed and regulated lottery agents tend to run them. This makes them as secure as any other major international lottery you may come across.
That being said, there is always the risk that scammers will play the 'charity card' and try to sell tickets to a lottery that does not exist. While this is very uncommon, it is always best to verify the details of any lottery you are wanting to play in by researching the charity organising it and the lottery agent who is administering it.
HOW DO CHARITY LOTTERIES WORK
Even though they are called lotteries, charity lottery games generally do not function as traditional lotteries do. Unlike most regular games, charity lotteries do not typically require you to choose any number with which to play. Instead, when purchasing your ticket, the lottery will issue you with a unique lottery number. This number is generally assigned to you for the entirety of your time playing the specific lottery and cannot be changed.
Your unique number, along with all other registered numbers, then goes into a giant number pool. It is from this selection of numbers that the winning numbers are drawn—thereby ensuring that there is a winner every time that there is a draw.
Because of this system, many people get confused about the way that charity lotteries work. This confusion often leads to the most straightforward reaction: suspicion. And the conclusion that something is suspicious often steers people away from playing. However, knowing that charity lotteries tend to run more as sweepstakes or raffles could save you from passing up the opportunity to play in some really great lotteries that offer some phenomenal prizes.
WHAT DIFFERENT TYPES OF CHARITY LOTTERIES ARE AVAILABLE?
There are several different charity lotteries available around the world. In this article, we are going to cover the two most common types (as well as the areas in which they are mostly found).
UK Charity Lotteries
The UK is home to a large number of charity lotteries. The best UK charity lotteries generally take the form of sweepstake lotteries in which players stand a chance to win cash sums. These amounts are usually pretty generous—at least unless they are compared to other major European lotteries. However, they support some really fantastic causes and are typically linked to an organisation that takes care of various groups of people, such as children, those with disabilities or disease, and even ex-servicemen and women.

The great thing about most UK charity lotteries is that they are incredibly simple to play. Most of these charity lotteries allow subscription services that will enable players to place a direct debit on their bank accounts. That way, you do not even have to worry about paying to play each month. And, something else that stands out about charity lotteries in the UK is that almost all these lotteries automatically contact you if you win. In addition to this, they also organise for you to receive your prize.
Canada Home Charity Lotteries
Another major type of charity lottery can be found in Canada, where home charity lotteries have become a significant industry that helps support everything from hospitals to the research into cancer and other life-threatening diseases.
These lotteries function in the same way as almost any other charity lottery—with one distinctive difference. Rather than giving away money, which players can win by playing in any other regular lottery, home charity lotteries give away new homes to winners—and these homes are not your average homes either. All houses are custom-designed, styled by a team of interior decorators, and come fully furnished. To sweeten the deal even further, some of the best Canadian home lotteries even include a handful of extras such as a new car, vacation, or even cash—and their secondary prizes are often incredible as well.
WHY PLAY IN A CHARITY LOTTERY?
There are several reasons to play in charity lotteries. The main ones are as follows:
Helping Others in Need
Aside from the undeniable fact that playing in these lotteries gives you the chance to win some fantastic prizes (that you might not even be able to get from traditional lotteries), there is an excellent reason to play in these lotteries. Each cent that you spend on these lotteries gives money toward a worthy charity that is trying to help people around the world. Whether it is in the form of a hospital that is treating hundreds of sick patients or a charity that makes sure that veterans have the help they need to get back into regular life, these charities are all working to make an important difference in the lives of others.
So, when playing in these lotteries, you are not just entering a game to win something. Instead, you are entering a game that could benefit you, and you are helping a charity make the world a better place. Therefore, even if you don't win a prize, you can still feel the satisfaction knowing that you helped a worthy cause.
Great Odds
The odds of winning charity lotteries are often much greater than those of traditional lotteries, and this is particularly true of the Canadian home lotteries. These draws sometimes have as few as 50,000 tickets, meaning you have a 1 in 50,000 chance to win—and that's on a single ticket. Buy multiple tickets (which are often sold at discounted bundle prices), and your odds increase even further. Compare these odds to the 1 in 13,983,816 odds of Canada Lotto 6/49, which are considered pretty decent odds for a major lottery, and it's easy to see the major advantage that charity lottos can offer.
Great Prizes
As mentioned earlier, the prizes offered by charity lotteries can be outstanding and vary from solid chunks of change like the £25,000 cash offered by the Scottish Children's Lottery, to multi-million-dollar homes like a $5.2-million house awarded by the Princess Margaret Home Lottery. Moreover, the early-bird and secondary prizes can be fantastic as well, ranging from cash to brand-new cars and even houses and condominiums.
CHARITY LOTTERIES – THE FINAL SAY
We love charity lotteries, from the many that are run in the UK to the innovative home lotteries across Canada. There is something about knowing that you are contributing to a worthy cause and that you still stand a chance to win something great that gives us a tingly feeling of warmth. Even for that reason alone, we recommend that everybody who has a charity lottery happening nearby get a ticket as soon as possible. We sure know we are going to.
And if you've played your share of charity lotteries or are looking to win even bigger prizes, then check out our reviews of the best online lottery websites to find out how you can play the biggest and best lotto games from around the world regardless of where you live. That's one of our favourite things about the lottery industry: no matter what your preferences are, there's bound to be a game somewhere out there that's perfect for you.