Charity Lotteries UK: How Do They Compare?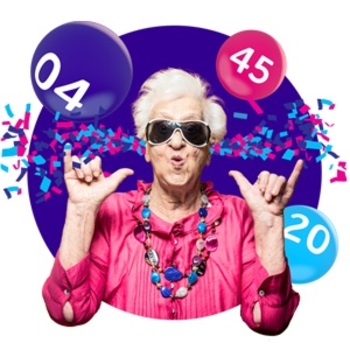 There is an increasing number of people who are more willing to buy lottery tickets if they know that they are helping a great cause at the same time. And, because of this demand, charity lotteries are being launched quite regularly. In this guide, we will look at UK charity lotteries to see what different types of lotteries are available, what they offer, and whether or not they are worth playing in.
What Is a Charity Lottery?
A charity lottery is precisely what it sounds like—a lottery that is run by a charitable organisation. These lotteries are held to raise money to assist the charity to carry out their duties. However, the bonus of these lotteries is that players are able to give to the charities while still standing a chance of receiving something great in return.
A majority of these lotteries are run by external lottery managers (ELM's) on behalf of the charity that they represent. This ensures that all the lotteries are done fairly and that there is no way that you could risk losing your money by purchasing tickets to the lottery.
Are UK Charity Lotteries Worth Playing?
The answer to this is rather simple—yes, they are worth playing. As we have said, the most significant benefit of playing in charity lotteries is the knowledge that you are helping contribute to a worthwhile cause. These causes vary from supporting returning veterans to ensuring that an ambulance has had the correct maintenance to ensure a timely response to somebody in an emergency.
However, there are more reasons that these lotteries are worth their time and money. One reason is that these lotteries generally offer pretty decent prizes. Prizes can range from cash to cars and exotic vacations. Another big perk of these lotteries is that the odds of winning the best prizes are significantly better than pretty much any conventional lottery.
Best Charity Lotteries in the UK
Let's be clear about something right from the get go: all of the charity lotteries that we cover support fantastic causes and are well worth supporting regardless of their prizes and odds. If the cause that any of them raise funds for speaks to you personally for any reason—perhaps because you or a loved one have been affected by a certain condition or circumstance—then please make supporting it the #1 reason for playing the lottery.
If you'd like to read our detailed reviews of them, just click on the headings.
Sue Ryder Charity Lottery
Since 1953, the Sue Ryder Charity has been making a profound difference in the lives of people in care homes who need hospice and neurological care. As for the lottery, it has been around since 2015 and holds draws for £1,000 every Friday as well as an annual Super Draw for £10,000. Tickets are just £1. For more details, read our full Sue Ryder Lottery review.
Veterans Lottery
The Veterans Lottery is run by the Veterans' Foundation and has a phenomenal £5,000 prize up for grabs every week, but that's not all—it also happens to be a rollover lottery, meaning the jackpot pool grows (up to £25,000!) every time a draw goes by with no winner. For details, check out our Veterans Lottery review.
Cats Protection Lottery
The Cats Protection Lottery raises funds for those fluffy feline creates that many of us call pets. With a weekly prize of £1,000 alongside five other prize tiers and not just one but FOUR Super Draws (one each quarter) for as much as £25,000 in cash, this is one heck of a charity lottery. Read our Cats Protection Lottery review for more details.
Cancer Research Lottery
The Cancer Research Lottery raises money for—you guessed it—cancer research, including prevention, treatment, and cure. It features a weekly jackpot of £1,000 and four other prize tiers, as well as three annual Super Draws with £15,000 jackpots that are sure to get your heart rate going. See our Cancer Research UK Lottery review for all of the details.
Poppy Lottery
The Poppy Lottery has an impressive £2,000 weekly jackpot AND six additional prize tiers, making this one of the best charity lotteries to play if you are looking to win big. In addition, it hosts a Super Draw each quarter in which a fantastic £20,000 in cash is up for grabs. If you're interested in playing, read our Poppy Lottery review for further details.
Air Ambulance Lottery
The Air Ambulance Lottery is a weekly charity lottery that draws every Tuesday. It has three prize tiers, including a jackpot of £1,000, and all proceeds go to support the Air Ambulance Service, a trauma service serving Derbyshire, Leicestershire, Rutland, Warwickshire, and Northamptonshire. Read our Air Ambulance Lottery review if you want to know more.
Raffle House Lottery
The Raffle House Lottery is the newest charity lottery on this list. Despite being launched in early 2020, however, it's already getting a lot of attention. That's because it's got an incredible jackpot prize (a home worth £750,000) with great odds of 1 in 650,000, as well as four other exciting prize tiers. Tickets start at £2. For more details, read our full Raffle House Lottery review.
Things to Take Note Of

While there is no doubt that charity lotteries are the way to go if you are looking for a chance to win something while helping others, there are a few things that you should look out for. None of these things is anything that should dissuade you from playing in the lotteries. However, they should help you make a more informed decision when selecting a lottery to play in.
The Cause
Every charity lottery supports a worthy cause—there is no questioning that—but different people prefer to support various causes. Therefore, we recommend that before you play in the first charity lottery you encounter, you take a look at what other ones are available. As mentioned, charity lotteries in the UK cover a broad spectrum and support everything from cancer research to care homes. This wide range means that the chances are good that some charity lotteries will fall closer to your heart than others.
The Prizes
The whole point of entering a lottery is to win something great, and charity lotteries generally do not disappoint. However, it is always best to take a look at the different prizes offered by different charity lotteries. This is because, unfortunately, all lottery prizes are not equal. For example, the Sue Ryder Charity Lottery only offers a jackpot prize of £1,000, while the UK Veterans Lottery hosts a jackpot of £5,000. Therefore, you may prefer to try your luck while supporting veterans. Unless, that is, care homes hold a special memory or feeling for you. In that case, you may still prefer supporting Sue Ryder care homes—even though you stand to win less.
Draw Location
This may seem like an odd thing to mention—after all, the specific charities that we are talking about are all located in the UK. However, this is an essential aspect of entering a charity lottery that you may want to check. Not all charity lotteries that are based in the UK allow play from all areas of the UK. Some—admittedly very few—only allow players from their immediate region to participate. So, it is always best to double-check this info before entering.
Odds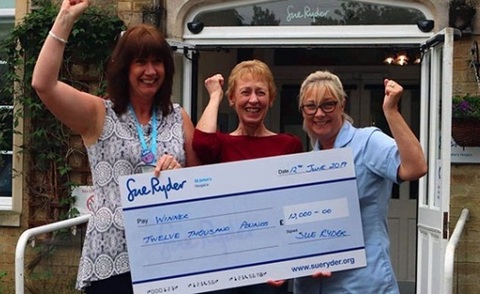 Unfortunately, most charity lotteries do not publish the odds of winning their top prize. This is not because they do not want to, but because it is entirely unrealistic to attempt it. The reason for this is that most charity lottery draws have their odds based directly on how many tickets are sold for a particular draw. This means that the odds shift dramatically each time a new draw is held.
One thing to take note of, however, is that this does not mean the odds of winning the jackpot are bad. In fact, in comparison to some other UK lotteries, such as the UK Lotto, which has odds of 1 in 45,057,474, the odds of winning a charity lottery are fantastic. Charity lottery odds in the UK are estimated to average around 1 in 110,000 at the absolute most—but the majority are rumoured to have much better odds than this.
Ticket Prices
As you may expect, the ticket price for a charity lottery can generally be slightly more than the ticket price of any standard lottery. It is a common understanding that this is accepted because the extra money is at least being used for good. However, you may be surprised to hear that UK charity lotteries keep their ticket prices pretty close to those of the biggest international lotteries.
A large number of UK charity lotteries sells tickets for only £1. And, where this price is higher than this, it is still at acceptable levels that do not make you feel like you are being crooked.
The Final Verdict
Standing a chance of winning something great and helping people in need is a feeling that rarely comes in life unless you are playing in a charity lottery. It is for this reason that these lotteries have become so popular in recent years and why we think that they are so fantastic.
We strongly recommend taking a look at some of the best UK charity lotteries if you are looking for a lottery to play that also allows you to give something back. You may just find a lottery that is precisely what you are looking for. And, if not, then consider checking out what these trusted lottery sites have to offer. With the ability to play incredible lotteries from all around the world, mind-blowing prizes, and great odds, you're bound to find something you'll love.