Sue Ryder Lottery Review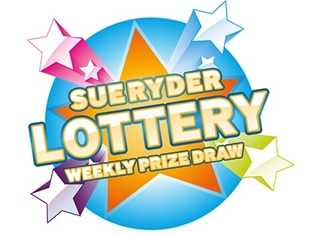 It's pretty safe to say that just about anybody who purchases a ticket for a charity lottery is happy with their decision to do so—regardless of the outcome. The fact that you are gaining a chance to win more money than you paid alongside knowing you are helping somebody who is in need is fantastic. So, it is no surprise that charity lotteries have sprung up all around the world. In this Sue Ryder Lottery review, we will look at one such lottery to see how it operates.
History
The Sue Ryder Charity has been around since 1953 and has made a massive difference in care homes for people requiring hospice and neurological care across the UK. The charity aims to raise funds to increase the level of care at these homes and to ensure that all patients are as comfortable as they can during these difficult periods of their lives. In 2015, the charity incorporated Sue Ryder Lottery Limited—a subsidiary that is licensed under all UK gaming laws. This subsidiary aimed to offer a lottery that would raise funds that could go towards all of the charity's various efforts. Needless to say, this idea was a tremendous success.
How to Play the Sue Ryder Charity Lottery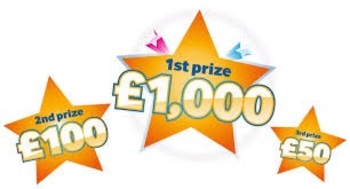 Unlike traditional lotteries where you are required to select the numbers that you would like to play, the Sue Ryder Charity Lottery works slightly differently in that it issues a unique lottery number to you. This number is randomly selected and will remain your lottery number for as long as you choose to play. A single lottery number will cost you £1 per week. All players do, however, have the option to purchase as many lottery numbers as they would like and are not limited to just one.
The lottery runs by entering all registered lottery numbers into a draw and then handing out 34 prizes every week. The winning numbers are drawn on behalf of the Sue Ryder charity by an external lottery bureau.
To stop playing in the lottery and release your lottery number back into the available pool, all that is needed is to inform the lottery of your intention to stop playing, and they will cancel your subscription.
In addition to the weekly draws, the lottery also holds one super draw per year (more on this below). This draw allows new lottery numbers to be temporarily purchased for the sole purpose of the draw. Numbers for this draw also cost £1 each.
Odds of Winning
Unfortunately, there are no published odds of winning available for the lottery. We are not sure whether this is an intentional act on their part or whether they have just not sat down and done the calculations. The only other reason that we can think of for odds not being available is that the amount of active lottery numbers changes regularly as people sign up and cancel their subscriptions. Either way, it is disappointing not to have any odds available.
Sue Ryder Charity Lottery Payout Chart
| | | |
| --- | --- | --- |
| Prize Tier | Prize Amount | Number of Prizes Available |
| 1st Prize | £1,000 | 1 |
| 2nd Prize | £100 | 1 |
| 3rd Prize | £50 | 1 |
| 4th Prize | £10 | 10 |
| 5th Prize | 5 Free Entries | 300 |
| Annual Super Draw | £10,000 | 1 |
Drawing Time
Aside from the fact that the lottery is drawn each week on a Friday, there is no news on what time this lottery draw is held. The only thing that is stated is that the results will be posted on the official website shortly after the draw has been concluded. Also, the lottery says that there is no need to check the winning numbers after the draw, as all winners will be notified of their win by the lottery.
Biggest Jackpots
Because this lottery functions more like a sweepstake than a lottery, the biggest jackpot is capped at the annual super draw amount of £10,000. There is a chance that this will increase one day. However, for now, this is all it is—which isn't bad considering the price of entry.
Payout Options
Aside from the fact that the amounts paid out by the Sue Ryder Lottery do not warrant annuity payments, players have no options on how to claim their winnings because the lottery does everything for them. All winning amounts are issued in the form of a cheque within 15 days from the winning draw. These cheques are automatically posted to the physical address of the winner that was supplied when registering.
Taxes
As with all UK lottery winnings, these winnings are exempt from tax.
How to Play Sue Ryder Lottery Online
The lottery offers online play through official Sue Ryder website. Here, players may register to play and, if they desire to, cancel their subscription to the lottery. To purchase tickets, you must be a resident of the UK who is 16 years of age or older.
Sue Ryder Charity Lottery – Is It Worth Playing?
The Sue Ryder Lottery is fantastic for so many different reasons. While we do still wish that there were some form of odds available for the lottery, we still think this falls among the best charity lotteries in the UK. The reason for this is because not only does this lottery give you some extra cash if you win, but it does so in an orderly way that does not even require you to claim your own prize. And, there is the great feeling of knowing that you are contributing to a worthy cause when you buy a ticket.
User Reviews and Comments (1)