UK Veterans Lottery Review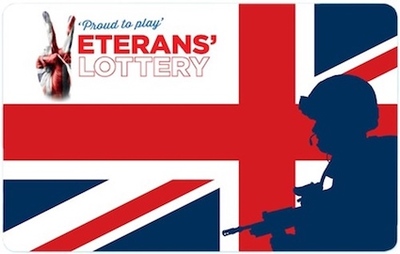 Almost everybody on earth has benefited—directly or indirectly—from the service of the brave men and women that fight on behalf of the country we live in. The sad reality of the situation is, however, that once these courageous people are done serving, they tend to battle to live a healthy life. This is either because of injury, trauma, or having to deal with resettling into normal life. It is for these reasons that we love any charity lottery that helps to support these great individuals. In this UK Veterans Lottery review, we will look at a lottery that does just this.
History
The UK Veterans Lottery does not explicitly state when it came into existence. However, based on some terminology on the website, it seems as though this lottery game was started in 2017. Since then, the lottery has raised over £2 million for veterans in the UK.
The lottery is organised and run by the Veterans' Foundation—a non-profit that works with ex-servicemen and women from around the country. The foundation aims to help the transition back into normal life and assists with everything from housing to drug rehabs and medical welfare.
How to Play UK Veterans Lottery
As with most other UK charity lotteries, this lottery functions more like a raffle or sweepstake than an actual lottery. Because of this, it is incredibly easy to play. For starters, you do not even have to select your own numbers.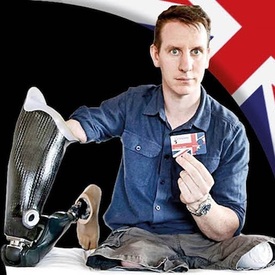 Instead, all that you need to do is submit your personal details (such as your name, email address, and contact number) and your physical address (so that the lottery knows where to find you if you win). In addition, you will need to provide your bank account details and authorise the lottery to set up a direct debit of your account. This will cost you £10 per month—which is the only cost of playing the lottery.
After providing the lottery with these details, you will be allocated a unique lottery number. Matching this number to the numbers drawn will make you a winner.
And, all winners have a chance to increase their winnings even more with the Rollover Ball—an additional number that is allocated to each player alongside their lottery number. This number ranges between 1 and 3 and is drawn after the winning number at the time of the draw. If the winner's allocated Rollover Ball number matches the one drawn, then he or she will win the rollover bonus as well, and their winnings are going to increase by a substantial amount.
Odds of Winning
There are no published odds of winning for this lottery. This is because only registered numbers are added into the pool each draw—meaning that the total number of possible odds changes each draw. Calculating the exact odds for each draw is an unrealistic task. So, while we do wish that there were some metrics available to us, we will have to just be happy about the fact that there are 12 prizes given away each draw.
UK Veterans Lottery Payout Chart
| | | |
| --- | --- | --- |
| Prize Tier | Prize | # of Prizes Available |
| 1st Prize | £5,000 | 1 |
| 2nd Prize | £2,000 | 1 |
| 3rd Prize | £100 | 10 |
| Rollover Jackpot | £20,000 | 1 |
The rollover jackpot is only available to winners of the first prize tier. This amazing £20,000 bonus is added to the £5,000 first prize and brings the total jackpot to £25,000—if the rollover ball is matched, of course.
Drawing Time
Unfortunately, there is only one draw held by UK Veterans Lottery each month. This draw takes place at an undisclosed time on the last day of each month, and the results are posted on the official lottery website.
Jackpot Winners
Because all the jackpots in this lottery game are static (meaning they don't ever change), the largest jackpot currently ever paid out by the lottery is £25,000. The most recent draw that paid out this amount occurred in September 2019.
Payout Options
Generally, with charity lotteries like this, there is nothing that we are overly concerned about. After all, these lotteries are run under strict regulation and usually spell out all their procedures and processes clearly to all that ask. However, this lottery is completely mute when it comes to systems on how to claim your prize.
If we run under the assumption that this lottery pays out in the same way that most other charity lotteries do, then we can say that the lottery will most likely mail your winning cheque to your registered physical address.
Unfortunately, this is just an assumption. The lottery has no visible procedures for winners or terms and conditions that state how dealings with a winner are handled. While this does make us pause and raises our eyebrows ever so slightly, it does not eradicate the fact that we do still trust this lottery.
Taxes
Like all other lotteries in the UK, all lottery winnings won from this lotto are exempt from tax.
How to Play UK Veterans Lottery Online
To buy UK Veterans Lottery tickets, you will have to do so through the official lottery website. This is not entirely a bad thing, as it does make you feel better about buying a ticket—because you know no amount is being stripped off the ticket and getting paid to the lottery agent.
However, there is one limitation: the lottery clearly states what you must be 18 years of age or older to be able to play. It does not say that you need to be located in the UK to play, but we would assume that you need to be based on how prizes are delivered.
UK Veterans Lottery – Is It Worth Playing?
We have to say it again—we really wish that this lottery was clearer on the procedures that they use. We do not like being left in the dark and having to make assumptions about the way that things are done. We like it even less when a lottery does not even have terms and conditions that we can scour.
That being said, we still like this lottery. Not only does it support a cause that we think every person should support, but it also offers generous prizes that would go a long way in making a lucky winner smile. And so, if you live in the UK and are at least 18 years of age or older, then we recommend getting your lottery number today.
User Reviews and Comments (1)