UK Air Ambulance Lottery Review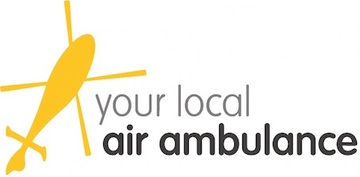 Charity lotteries in the UK have come a long way as the years have progressed. What initially started as lotto games aimed at helping rescue stray cats (a noble and worthwhile cause), some of these lotteries have moved beyond that and now have a real bearing on whether a human lives or dies. In this UK Air Ambulance Lottery review, we will look at a lottery that relies on lottery players to be able to pay their way to help those who are critically injured.
History
UK Air Ambulance Lottery is organised by the Air Ambulance Service, a trauma service that is in operation in Derbyshire, Leicestershire, Rutland, Warwickshire, and Northamptonshire in the UK. The organisation began the lottery as a way of raising funds to support their efforts of getting trauma assistance to people who are involved in severe accidents as quickly as possible. In 2018 alone, the lottery was responsible for contributing 45% (or £2.3 million) to the total running costs of the organisation for the year.
How to Play UK Air Ambulance Lottery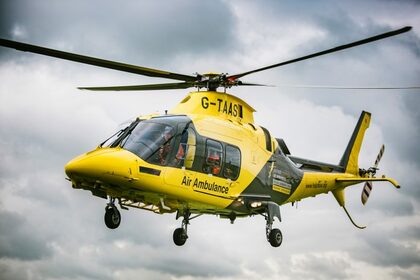 To play in this charity lottery, you do not need to select any numbers or number sequences. This is because you do not use any number sequences to play. Instead, when registering to play, you will only be asked how many draws you would like to enter into. Generally, the only option is a monthly debit registration that will register you for a full month of draws.
Once you have chosen how long you would like to play for, the lottery will issue you a unique number that has been randomly generated. This number will be linked to your player profile and will remain your lottery number for the duration that you choose to play the lottery. It costs £1 for this number per draw. If you would like to, you may purchase a second number for an additional £1. It does, however, seem as though the lottery limits players to only two numbers each.
After your unique lottery number (or numbers) has been allocated to you, it will be entered into the draw alongside all other registered lottery numbers. Then, all that you can do is wait to see if you are one of the lucky six lottery players who will have their numbers drawn.
Odds of Winning
There is no real way to determine the correct odds of winning for this lottery. This is solely because the draw takes place using only the lottery numbers that are active at the time of the draw. This number fluctuates each draw as more people register to play the lottery or cancel their subscription to the lottery—making working out the odds of winning for each draw an unrealistic task.
UK Air Ambulance Lottery Payout Chart
| | | |
| --- | --- | --- |
| Prize Tier | Prize | # of Prizes Available |
| 1st Prize | £1,000 | 1 |
| 2nd Prize | £250 | 1 |
| 3rd Prize | £25 | 4 |
Unlike other lotteries that follow the same sweepstake style of this lottery, UK Air Ambulance Lottery does not hold any super draws during the year. This means that the above prizes are the only prizes available from the lottery.
Drawing Time
Winning numbers are chosen using the assistance of an external lottery manager. The winning numbers are drawn each Tuesday using a random number generator (RNG) that draws from the pool of current numbers available. Unfortunately, there is no mention as to what time this draw takes place. However, the latest draw results are listed on the website shortly after the draw.
Biggest Jackpots
Due to the lottery operating with a static jackpot, the largest payout ever made by the lottery is the £1,000 that is currently on offer. This amount is unlikely to change unless the lottery operator decides to increase it.
Payout Options
All winnings are paid out in a single lump sum. The great thing about how this is done is that you do not even need to check if you are a winner. The lottery operator will contact all winners by phone or letter sent in the mail to inform them of their win. And, even better, all winnings will automatically be sent out via cheque to the registered postal address of all winners.
The only concern that we have regarding this is that, while other UK-based charity lotteries state clearly how long this process takes, UK Air Ambulance makes no mention as to how long it will take for your winning cheque to arrive—not even in their lottery terms and conditions.
Taxes
Any winnings from this lottery are wholly yours to keep. This is thanks to the fact that lottery winnings are exempt from any taxation in the UK.
How to Play UK Air Ambulance Lottery Online
Tickets for this lottery are only available online through the lottery's official website. The registration process on the website is streamlined, and it is effortless to register and receive your unique lottery number. Take note, however, that the lottery is only open to players who are 16 years or older. And, while there are no stated restrictions on where players may be located in order to play, we assume due to the fact that all prizes are mailed to winners, that you need to be located in the UK to play.
UK Air Ambulance Lottery – Is It Worth Playing?
We think the UK Air Ambulance Lottery is a great lottery. They use a tried-and-tested lottery system, have excellent procedures in place that dictate how everything is to work, and they have a proven history of lucky winners. However, all this is mute when compared to the cause that this lottery supports. A single £1 ticket could mean the difference between somebody receiving urgent medical care in time or not.
This cause alone makes us want to play in this lottery. Then, when we consider all the other significant aspects of this lottery, we want to play it even more. So, excuse us while we go and get a ticket—and we suggest that you do too.
User Reviews and Comments (1)