Scottish Children's Lottery Review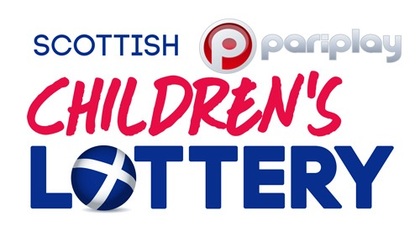 In as much as all lotteries are the same around the world, they are all also different in their unique ways. Some lotteries fund education and scholarships, while others fund charities and people in need. Some are run by large lottery operators whose main job is to ensure that the draw happens and they make a profit, while others are run by people doing it just to make a difference. In this Scottish Children's Lottery review, we will look at a lottery that exists to help others.
History
The Scottish Children's Lottery was founded by four charity organisations who came together with the idea of starting a lottery to raise funds for their work: These four charities are Chance to Succeed, Chance to Connect, Chance to Flourish, Chance to Study.
Each of these charities is responsible for different stages of a child's development in life and assist in these areas all across Scotland wherever they're needed. The charities approached STV ELM Limited and requested that they run the lottery on the charity's behalf. Since then, the lottery has been running successfully, and 30% of all ticket sales go to a pre-determined charity each draw.
How to Play Scottish Children's Lottery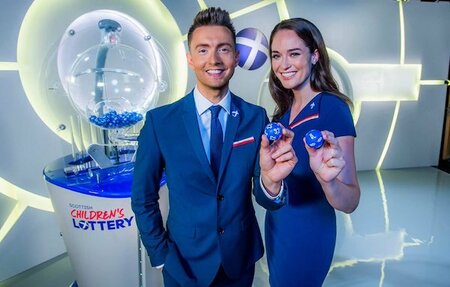 Playing in this lottery is rather simple. To begin, you will need to choose five random numbers that can be selected from a number pool ranging from 1 to 49. If you do not wish to choose your own numbers, you may select the Fast Pick option. Doing this will allow a random number generator (RNG) to select numbers on your behalf.
Once your numbers have been chosen, you will need to select how many draws you would like to participate in each week. There are two draws that you can select from. Then, you will need to choose how many weeks you would like to play your numbers for. If you would like to select new numbers each week, you may opt to only play for one week. However, you will then need to log on and purchase another ticket at the end of that week.
After you have made all your selections, you may continue to finalise your ticket purchase. Tickets cost £1 per draw. Matching all five numbers with those drawn will win you the jackpot. In addition, after the five winning numbers are drawn, a sixth bonus number will also be drawn. This number will be used to determine winners for the second and sixth prize tier.
Odds of Winning
The odds of winning the £25,000 jackpot are 1 in 1,906,884. Though these are relatively decent odds for a ticket that only costs £1, they are somewhat steep compared to other charity lotteries in the UK and other countries. However, the odds of winning any prize from the six different prize tiers are an excellent 1 in 6. These are quite good when compared to other international lotteries available.
Scottish Children's Lottery Payout Chart
| | | |
| --- | --- | --- |
| # of Matched Numbers | Prize | Odds of Winning |
| 5 of 5 | £25,000 | 1 in 1,906,884 |
| 4 of 5 + Bonus Ball | £2,000 | 1 in 381,377 |
| 4 of 5 | £250 | 1 in 8,869 |
| 3 of 5 | £25 | 1 in 202 |
| 2 of 5 | One free Fast Pick | 1 in 14 |
| Bonus Ball | One free Fast Pick | 1 in 10 |
Drawing Time
The Scottish Children's Lottery holds two draws every week, on Mondays and Thursdays at 10:00 PM (BST). The results from each draw are posted on the official lottery website soon after the draw finishes.
Biggest Jackpots
Because the jackpot is set at a static amount, the largest jackpot ever paid out by the lottery is £25,000. This amount is unlikely to change unless the lottery operator announces an increase to the minimum jackpot available.
Payout Options
Any winnings below the jackpot tier will automatically be paid to winners. All jackpot winners will need to contact the lottery within 180 days of their winning draw date. Following this, they will need to complete some additional documentation. Once this documentation has been submitted, they will receive their full prize in a cash lump sum.
Taxes
As with all regular and charity lotteries in the UK, lottery winnings in Scotland are exempt from income tax. However, it is of a widespread opinion that while winnings may not need to pay anything for income tax, they may still be subject to other types of taxation. We, unfortunately, could find no evidence to support this online rumour. However, we do recommend that if you do become a winner, you consult with a tax specialist to ensure that you do not get surprised (or into trouble with the taxman) later or.
How to Play Scottish Children's Lottery Online
All tickets for Scottish Children's Lottery can be purchased online from the official lottery website. What is more, the lottery also supports a mobile application for smartphones that can also be used to purchase tickets for the next lottery draw.
While there are many ways to play this lottery, it does have strict rules on who can play. Only players 16 years of age or older can participate in the lottery. In addition, all players must be residents of the UK when they purchase their ticket.
Scottish Children's Lottery – Is It Worth Playing?
There are many reasons that we like this lottery. To start, it supports four fantastic charities that go out of their way to make a difference in the lives of many children across Scotland. Secondly, the lottery uses a great format and is supported by an operator that clearly knows what it is doing.
Then, to make things better, the price of the ticket is nothing that will break the bank, the jackpot is a decent amount—even if not spectacular—and the odds are acceptable when you consider that the main object of this lottery is to give to those in need.
So, our final verdict is that Scottish Children's Lottery is definitely worth playing. We recommend getting your ticket for the next draw as soon as you can. Luckily, that should be easy thanks to the handy mobile app and the fact that there are two draws each week.
User Reviews and Comments (1)