STARS Lottery Alberta Review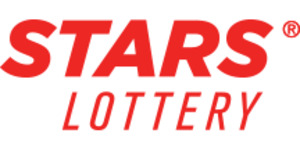 Many charity lotteries are known for supporting medical funding and research into disease cures. However, there is a whole different section of the medical community that benefits from fundraising as well, and this section being able to perform well generally means that we as players get to benefit if we need to as well. In this STARS Lottery Alberta review, we will look at what this lottery is, who it helps, and how it can benefit us.
History and Cause
There is no definitive date stated of when this lottery was started. However, after doing some research into when the domain of the lottery was registered online, we know that it was first brought online in 2013. However, judging by the fact that there is one draw per year, and that the lottery is now celebrating its 27th draw, we assume that the lottery actually began in 1993.
It was launched and is currently run by STARS Lottery—an organisation that handles different lotteries for STARS divisions across different areas of Canada. STARS—which stands for "Shock Trauma Air Rescue Service Foundation" and is an emergency medical evacuation and treatment service—uses the money raised by the lottery to ensure that they are ready for action as soon as an emergency requires. This readiness includes ensuring that all staff are adequately trained for emergencies, helping fund the STARS Emergency Link centre, and making sure that all equipment used by STARS (from vehicles to helicopters) is kept in working condition.
All this works together to ensure that if there is an emergency in which somebody is facing a life and death situation, the STARS team can reach them as quickly as possible to stabilise them. After this, the skilled team will move them to the nearest treatment centre.
Alberta Stars Lottery Odds & Ticket Prices
As with most Canadian charity home lotteries, the ticket prices are slightly higher than usual. We generally accept this because the money is going to such a great cause, and for this lottery, a single ticket will cost you $30. However, as with almost all other lotteries of this nature, the more tickets that you decide to purchase, the lower the price will become per ticket. Therefore, if you decide to buy in bulk, Alberta STARS tickets will only cost you $60 to buy three tickets, $100 for six tickets, and $275 for 20 tickets.
It is hard to say the exact odds of these lottery draws. This is not because of anything suspicious, but purely because the odds change each draw. This is because each draw has its own set number of tickets that can be sold. For the draw held in April 2020, only 173,100 tickets were available for sale. This means that the odds are significantly better than the vast majority of traditional lotteries. Furthermore, the more tickets you purchase, the higher your chances of winning one of the three amazing grand prizes—if you buy 20 tickets for $275, your odds improve further to an incredible 1 in 8,655.
The Grand Prize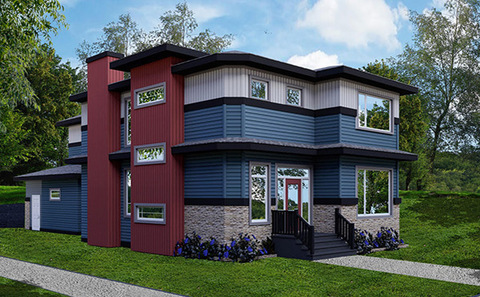 The grand prize for STARS Lottery Alberta is one of the things that sets this lottery apart from some of the other charity home lotteries that we have looked at. We say this because, rather than having just one grand prize as is typical, this lottery offers a whopping three.
The three grand prizes available are:
The Stanley: This gorgeous four-bedroom home offers 2,680 square feet of living space and 3.5 bathrooms. All four bedrooms feature full walk-in closets, and the main bedroom hosts vaulted ceilings and a luxurious bathroom attached. The home also features a basement with a wine cellar and a wet bar. The house also comes with a fantastic retail value of around $1.14 million.
The Regency: This home is valued at around $927,780 and features three bedrooms and 2.5 bathrooms. It has 2,656 square feet of living space and a built-in pantry and eating bar in the elegant kitchen. The top storey features an open balcony that allows you to look down into the rest of the house and makes the large house feel even grander.
The Kelly Lynn: Valued at $922,100, this house features 3,004 square feet of living space that is spread out amongst three bedrooms and 2.5 bathrooms. The home features a spa-like ensuite in the master bedroom and an open courtyard in the centre of the house that allows you to move between indoors and outdoors quickly.
All of the above houses are custom build specifically for the lottery by talented contractors and skilled architects. They are then finished off by interior decorators to ensure that they look their best. And, to make the deal even better, all the houses come fully furnished with only the best furnishings.
Additional Draws and Prizes
Aside from the three grand prize offers, the lottery also gives away an additional 2,572 prizes. These prizes are split amongst many draws, the most important ones being:
Early Bird: The early bird draw is only open to players who purchase their lottery tickets before a specific date. These players are all entered into the chance to win a $1 million cash prize.
Lucky STARS 50/50: This 50/50 draw functions in the same way as any others. Half of the total amount raised will go to Alberta STARS, and the remaining half will go to one lucky winner. To participate in this draw, players will have to purchase additional 50/50 tickets. These retail for $10 for one, $25 for five, or $50 for 15. At the time of this review, the jackpot was $5.69 million.
Vacations: The lottery has five great vacation packages to give away that include all-inclusive trips to places like Spain, Borneo, and the USA.
Vehicles: There are two great vehicle prizes available. The first allows the winner to pick either a GMC Acadia Denali AWD, A GMC 1500 Sierra Elevation, or $55,000 in cash. The second winner will have the option of a Mercedes-Benz GLC300 4Matic, a Lexus RX350 SUV AWD, or $50,000 in cash.
Numerous other prizes range from electronics to jewellery.
Prize Collection
The STARS Lottery will notify all winners of their win and also handle all the logistics of making sure that you receive your prize. If you are one of the grand prize winners, the lottery will facilitate the full transfer of the property into your name, and you will not need to worry about any of the legalities of claiming your new home.
Rules for the Alberta Stars Charity Lottery
The only regulations stipulated for entering the lottery are that all players must be 18 years of age or older and that the tickets must be purchased from within the province of Alberta. However, outsiders may still play in the lottery, as long as they are buying their ticket from within the region.
The only other restriction is that nobody who works for the lottery in any way or their immediate family members may enter into the lottery.
Conclusion
The Alberta STARS Lottery supports a wonderful cause and, in return, offers fantastic prizes. The fact that there are three grand prizes shows the commitment of this lottery to giving back to its players. And for that reason, and a host of others, we encourage everybody in the Alberta province to get their ticket for this lottery as soon as possible.
Disclaimer
This review was written using the information available for the current draw. Since this information changes each time that a new draw is announced, we encourage players to check the official lottery website for the most relevant information.
User Reviews and Comments (1)