Hospital Home Lottery Saskatoon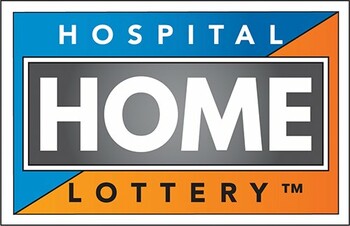 Charity home lotteries are becoming more and more common—even though they have been around for quite a few years already. These lotteries are fantastic at raising the much-needed funds that organisations need to help people in need. In this Hospital Home Lottery Saskatoon review, we will look at one of these lotteries and see how you can contribute to a worthy cause and make sure it has the money to keep its operations going.
HISTORY AND CAUSE
Launched in 1985, the Saskatoon Hospital Home Lottery has helped fund the ever-increasing need for quality patient care at Saskatoon's three main hospitals. In fact, in this amount of time, the lottery has been responsible for raising an incredible amount of over $30 million. A large portion of the money is put towards the Equip for Excellence campaign that is run by the hospitals that help those in need with physio and optometry.
HOSPITAL HOME LOTTERY SASKATOON ODDS & TICKET PRICES
With only 53,000 tickets on sale, the odds of winning this lottery are many times higher than any traditional lottery. And, to add to that significant fact, the more tickets you buy, the more you will increase your chances of winning. However, these high odds do come with a slight drawback—the ticket price.
A single ticket into this lottery will cost you $100, which is actually quite typical of most other Canadian home lotteries. Thankfully, if you want to up your chances of winning and buy multiple tickets, there are discounts available. Buying three tickets will save you $50 (costing $250) and purchasing five tickets will save you $125 (costing $375).
THE GRAND PRIZE
For a ticket that costs that amount, you want to be sure that you stand a chance to win a genuinely great prize. Luckily, the lottery does not disappoint. The grand prize is a designer show home valued at an astonishing $1.8 million. The home boasts six bedrooms, three bathrooms, and three attached garages. It also has over 4,400 square feet.
The home comes fully furnished by the best of interior designers and with high-quality furnishings that will make living in it a dream. The garden is also professionally landscaped to ensure that the property not only looks great inside but outside as well. And if all that is not enough, the grand prize winner will also be given $50,000 in cash.
ADDITIONAL DRAWS AND PRIZES
As with almost all home lotteries, there is not only a grand prize available but also a variety of other prizes. These prizes are just as great as the grand prize, and winners of these prizes can be just as happy as the grand prize winner.
Early Bird: All players who purchase tickets before a specific date will be eligible for entry into the early bird draw. This draw grants the winner a new 2020 Land Rover Discovery SE alongside a trip to Rome for 11 days. If, for whatever reason, you don't want a car and a vacation, the prize is exchangeable for $100,000 in cash.
VIP Draw: Three winners will each receive a five-night trip to San Francisco to relax and spend some time away from the daily grind. Only players who purchase their tickets before a specific date will be eligible to win these prizes, meaning that the earlier you purchase your tickets, the better.
100 Days of Winning Cash Calendar: Tickets for this add-on sell for $25 for one, $50 for three, or $75 for six. All players who purchase tickets for this draw stand a chance of winning $1,000 cash every day for 100 days starting from the middle of May.
50/50: These tickets are available at the same price as the 100 Days of Winning Cash Calendar tickets and give players the chance to win half of the total 50/50 jackpot. This jackpot increases with every ticket sale and has known to grow to $687,205. Of the total jackpot amount at the time of the draw, the winner will take half of the jackpot and the other half will be donated to the Saskatoon hospitals.
Aside from all the draws and prizes mentioned above, there are additional draws that allow players the opportunity to win cash, cars, vacations, gift cards, and a variety of sought-after electronics.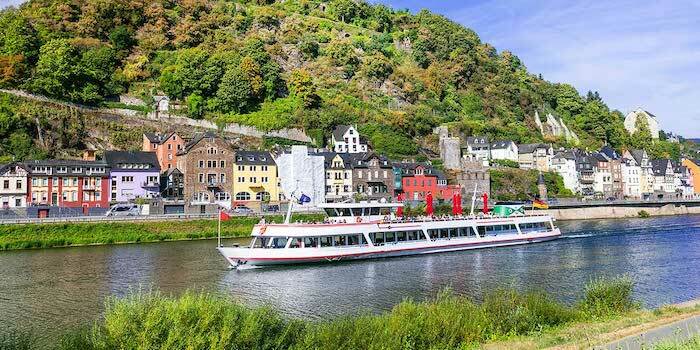 PRIZE COLLECTION
The winner of the grand prize draw will not need to worry about any costs that are usually incurred when purchasing a house such as transfer and lawyer fees. Instead, the lottery will cover all these costs and transfer the property into the winner's name.
The lottery will notify winners of all prizes that they have won in writing. They will then have one year in which to claim their prize from the lottery. Unfortunately, except for where explicitly stated, no prizes are exchangeable for cash and must be taken as they are awarded.
RULES FOR THE HOSPITAL HOME LOTTERY SASKATOON
Tickets to the lottery may only be purchased by players who are 18 years of age or older. Also, tickets cannot be bought by any player who is not living in the Saskatchewan region, or by any person involved in any way with the lottery. This restriction includes those who worked on building and decorating the house and all their family members who currently live with them.
CONCLUSION
As with all home lotteries, the Hospital Home Lottery Saskatoon does a fantastic job at helping raise funds for hospitals that help Canadians in need. This fact is solidified by the amount that they have managed to raise over the years. The fact that they also offer such great prizes makes this a home lottery that has to be played—provided you are living in the Canadian province of Saskatchewan.
DISCLAIMER
This review was written using draw, prize, and monetary value information that was relevant at the time. Due to the nature of the lottery, all this information is subject to change with each new draw. Therefore, we encourage all potential players to visit the official lottery website for updated information on what prizes are available and what the ticket costs are.
User Reviews and Comments (1)