CHEO Dream Home Lottery Review

With the variety of charity home lotteries currently available, lottery players who are looking to try their luck and feel good about the fact that they are contributing to a worthy cause are spoilt for choice. Some of these lotteries have been around for years, while others are relatively new to the market. In this CHEO Dream Home Lottery review, we will look at one Canadian charity home lottery that has been around for a while.
HISTORY AND CAUSE OF THE CHEO DREAM HOME LOTTERY
Founded in 1974, the Children's Hospital of Eastern Ontario (CHEO) Foundation began looking for ways to assist in raising funds for medical research and to help cover the running costs of the hospital. The foundation soon thought of starting a home lottery as a fundraiser. The idea was clearly a hit at the office, and so a home lottery was founded. Unfortunately, the foundation is rather silent regarding what year the first draw took place. However, we assume that it was a generous amount of time ago based on our research.
CHEO DREAM HOME LOTTERY ODDS & TICKET PRICES
As you would expect for a charity home lottery, the tickets for the draws are not the cheapest in existence. In fact, a single ticket will set you back $100—which may sound like a lot, but wait until you see the prize. And if you would like to buy more than one ticket, there is a single deal available that will give you a discount. This deal allows you to purchase three tickets for $250—saving you $50.
The odds of winning the grand prize in the lottery are great. In fact, at 1 in 14, they are some of the best odds you might get on a lottery. In addition to this, these odds can be improved even more by purchasing multiple tickets.
THE GRAND PRIZE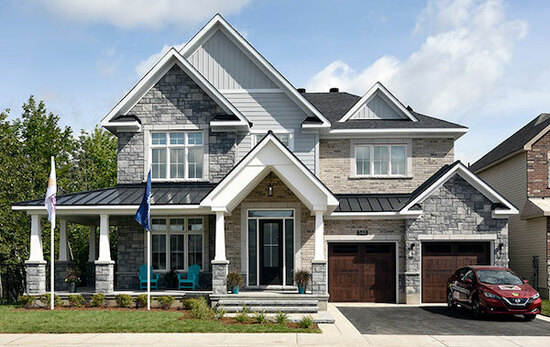 You may have already guessed that the prize for the CHEO Dream Home Lottery is a house. However, it is not just any house. The grand prize house is a gorgeous mansion that is outfitted by the best interior decorators and furnished with high-quality furniture that will last a lifetime. At the time of this review, the 2019 draw had just concluded—giving away a Minto Dream Home valued at $2,374,000.
In addition to this expensive home, the grand prize winners (who were Sandra Rahn-Munhall and Richard Munhall in 2019) also received additional prizes that increased the total value of their win to $2,558,523. These additional prizes included:
$100,000 cash
2019 Nissan Leaf Plus SL valued at $58,927 (exchangeable for $50,000 cash)
Housecleaning for a year valued at $9,254
$5,000 Canadian Tire gift card
$5,000 Farm Boy gift card
Legal services valued at $2,034
Moving services valued at $2,500
Ottawa Redblacks 2020 CFL season tickets for two valued at $1,243
2020 RBC Bluesfest full event passes for two valued at $565
ADDITIONAL DRAWS AND PRIZES
In addition to the main draw, several additional draws are held by the CHEO Foundation that players are automatically entered into (except for the 50/50 draw). These draws and their prizes include:
50/50 Draw: This draw is open to anyone who has purchased a ticket into the main CHEO Dream Home Lottery Draw. Players can purchase as many tickets as they would like for $10 per ticket, $25 for five tickets, or $50 for 15. The prize is a cash amount that grows with every ticket sold. At the time of this review, the 50/50 Draw prize was $739,045 in cash.
Experience Elton: As this draw name suggests, the prize for this draw is tickets to see Elton John live in England. There are no requirements to enter this draw, as all players who purchase tickets for the main home draw are automatically entered into this draw.
Early Bird Draw: For all players who purchase tickets before a specified date (displayed on the lottery's official website), their tickets will be entered into an Early Bird draw. The prize for this draw is $250,000 in cash as well as a trip to the United States.
Second & Third Prize: As with all good sportsmanship, there needs to be a second- and third-place winner. The second-place winning ticket receives prizes that total $175,480.20, and the third-place winner receives prizes totalling $73,867.60.
Additional prize categories that all players who play the main lottery qualify to win from include Dream Vacations, Daily Dreams, Musical Dreams, Theatrical Dreams, Dining Dreams, Pampering Dreams, Sports Dreams, and Home Theatre Dreams.
PRIZE COLLECTION
If you are concerned about becoming a grand prize winner because of the legal costs associated with becoming a homeowner (such as the transfer fees and other costs associated with claiming a house), there's nothing to stress about. That's because all grand prize winners will have all costs associated with transferring their new home into their name taken care of by the CHEO Foundation. In addition to this, there is no mandate on what can be done to the prize home once ownership has been completed. This means that if you are the lucky winner and do not wish to live in the house, you are free to rent it out or to sell it to receive cash instead. Unfortunately, for the grand prize, there is no cash exchange option to rather receive money. Winners will be forced to take ownership of the house and sell it on their own.
All other prizes are also handed over seamlessly by the CHEO Foundation. Any costs that winners may incur are paid for by the foundation to ensure that winners do not have to pay anything.
RULES FOR THE CHEO DREAM HOME LOTTERY
There are few rules enforced to play in the CHEO Dream Home Lottery. The only rules worth mentioning are the fact that players must be 18 years of age or older, may not in any way be (or be affiliated with) an employee of the CHEO Foundation, and must purchase their ticket into the draw within the borders of Ontario. In other words, anyone from anywhere in the world can play in the lottery—on the condition that they physically purchase the ticket whilst they are in Ontario.
CONCLUSION
We love charity home lotteries, and we especially love the CHEO Dream Home lottery for three simple reasons. For starters, the lottery supports a fantastic cause and makes a real difference in the community. Secondly, the grand prize is excellent—even if the ticket prices are slightly on the high side. And finally, there are so many other great prizes on offer even if you do not win the grand prize.
In our humble opinion, the CHEO Dream Home Lottery is a must-play for any lottery fan living in or visiting Ontario looking to win great prizes while knowing that they are contributing towards a worthwhile cause.
DISCLAIMER
This review was written based on the CHEO Dream Home Lottery that took place at the end of 2019. All prizes and values mentioned in this review are based on the prize pool that was valid for the 2019 draw. For current or updated prizes and values, please visit the official lottery website to see the current draw information.
User Reviews and Comments (1)