BC Children's Hospital Choices Lottery Review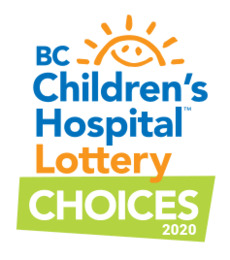 Charity home lotteries are some of the most unique and exciting lotteries that players can enter. Not only do they make you feel great by knowing that you are supporting a worthy cause, but you also stand a chance to win some pretty phenomenal prizes. In this BC Children's Hospital Home Lottery review, we will look at the details of this game and see what you can win by playing.
HISTORY AND CAUSE
The BC Children's Hospital Foundation runs the BC Children's Hospital Home Lottery. Founded in 1982, the foundation has worked to raise the bar of children's healthcare and is known to have treated over 93,000 children in a year. Though there is no mention on the official website of when the foundation first began to organise a home lottery, we do know is that this was done to raise funds to support the foundation's efforts in providing children with the best possible medical care.
BC CHILDREN's HOSPITAL HOME LOTTERY ODDS & TICKET PRICES
There are only 295,000 tickets available for the 2020 home lottery draw. This number is subject to change with each of the annual draws but tends to stick very close to this amount. The great news is that purchasing just one ticket gives you odds of 1 in 295,000 of winning the grand prize. These odds are spectacularly greater than almost all other traditional lottery games around the globe.
Unlike plenty of other charity home lotteries in Canada that sell a single ticket for $100, tickets for the BC Children's Hospital home lottery sell for $100 for three. And if you would like more tickets than that, the deal gets even sweeter. The following purchase options are available:
$175 for 6
$250 for 9
$500 for 20
THE GRAND PRIZE
One of the greatest things about this lottery is that you are spoilt for choice if you happen to be the grand prize winner. Instead of simply being given a set prize, the grand prize winner has the option of one of eight different homes:
Morgan Creek ($2.9 million): This stunning house offers five bedrooms, nine bathrooms, a gym, and an incredible 6,225 square feet of space. If that is not enough, the home also features a specialised yoga room to exercise in. The house is accompanied by over $100,000 in furniture and a cash prize of $25,000.
Centennial Parkway ($2.5 million): With three bedrooms, four bathrooms, and 2,300 square feet of living space, this modern home is the perfect home for anyone looking to settle in Tsawwassen. The house includes over $60,000 in furniture, $100,000 in cash, a 2020 Chevrolet Bolt EV 2Lt, and the choice between an additional $50,000 in cash or a BMW X3.
One Water Street ($2.6 million): This spacious 1,931 square foot penthouse offers two bedrooms, two bathrooms, and a cosy den. It includes a brand new 2020 BMW X5 xDrive 40i and an incredible $750,000 in cash.
Sea to Sky Living ($2.6 million): Aside from receiving a 2020 Tesla Model S Long Range, a 2020 Audi Q3, and $200,000 in cash, this option comes with a 3,656 square foot house. The house holds three spacious bedrooms and three modern bathrooms.
City Life False Creek ($2.5 million): This condo offers three bedrooms, two bathrooms, and 1,151 square feet of living space. To add to this, the condo features a private parking space. If this prize is selected, you will also receive an excellent $700,000 in cash and a 2020 BMW 530e xDrive Sedan.
Crown Isle ($2.5 million): This prize gives you a 2,647 square foot home that features three bedrooms and three bathrooms. It also includes a 2020 Tesla Model 3 RWD, a 2020 Chevrolet Silverado 4WD, and $650,000 in cash—but there's more. It also consists of a two-bedroom townhouse that boasts an extra 1,161 square feet of space.
Capital Park ($2.5 million): With two bedrooms and two bathrooms, this townhome is the perfect house if you enjoy being out and about while knowing that you will come home to comfort. The prize includes a 2020 Tesla Model X Long Range, a 2020 BMW 230i xDrive Coupe, and a staggering $725,000 in cash.
$2.2 million Tax-Free Cash: As you may imagine, this option gives you a fantastic cash lump sum of $2.2 million. The best part is that this amount is entirely exempt from tax and is yours to keep.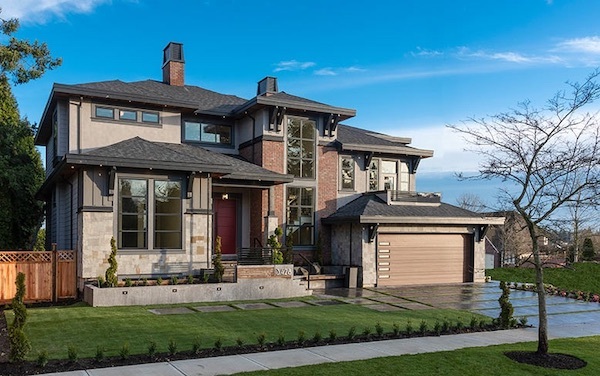 ADDITIONAL DRAWS AND PRIZES
In addition to the fantastic choice of grand prizes, the lottery hosts several additional draws. Each of these draws has its own unique deadlines by which you will need to enter to be able to participate. Only tickets purchased before this deadline will be eligible for specific draws. The additional draws available are:
Early Bird: This draw boasts the choice between three great prizes:

$250,000 cash
$10,000 travel card and $5,000 every year for 20 years
Private jet for six to spend five nights in Maui, a 2020 Audi e-Tron Progressive, and $50,000 cash

Spring Bonus: This draw could win you a 2020 Honda Insight Touring or a luxury trip to Greece with a travel gift card worth $27,000 and $8,000 in cash. If either of these prizes doesn't attract your attention, you can also opt to receive $32,000 in cash.
February Family Bonus: This prize offers the choice between a thrilling 12-day luxury tour in Africa, $28,000 in cash, or an ultimate sports package. The sport package includes four sets of season tickets and $17,000 in cash.
Appreciation Reward: This great draw offers either a 2020 Nissan Qashqai S FWD CVT, $27,000 in cash, or five luxury trips worth $5,000 each that includes $6,000 cash.
Daily Cash Plus: This draw allows winners the chance to win $2,500 in cash every Saturday to Thursday over the course of 3.5 months. In addition to this, $5,000 will be given away every Friday during this period. Separate tickets are needed to participate in this draw and sell for $25 for two or $50 for six.
50/50: This draw allows you the chance to win half of the total jackpot generated by ticket sales (for this particular draw). Tickets are $15 for 2, $30 for 6, and $60 for 16. The jackpot at the time of this review was $1.56 million—meaning that a lucky winner could win $780,000.
PRIZE COLLECTION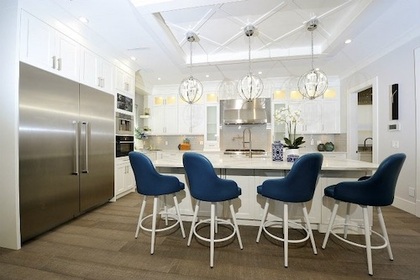 All winners will have 12 months from the date of the draw in order to claim their prize. Prizes not claimed after this period will be void, and the lottery will assume the prize as a donation. However, the lottery does attempt to contact all winners to assist them in claiming their prize. In the case of becoming a grand prize winner, the lottery will facilitate the transfer of your chosen property into your name. It will also cover all related legal costs.
RULES
As you may imagine, due to the draw being a lottery, all players must be a minimum age of 19 years old. The only other visible rule is that all tickets must be purchased while the player is physically present in British Columbia. This is due to the lottery being mainly for residents of British Columbia.
CONCLUSION
The BC Children's Hospital Home Lottery is everything that we love about charity home lotteries. Not only does it offer some genuinely fantastic options for a grand prize, but it also provides a host of great secondary prizes. This lottery is definitely one that we think you should try your luck in if you are located in British Columbia.
However, if our opinion is not enough to get you to buy a ticket, the fact that by playing you are helping countless children who are facing medical battles may convince you too. Either way, we fully support this lottery and love what they are doing.
DISCLAIMER
All information detailed in this review was correct at the time of this review being published. Due to the fact that the annual draw may offer different prizes, we encourage you to visit the official lottery website to see what the newest prizes and information are before playing in the lottery.
User Reviews and Comments (1)