DreamItWinIt Dream Lottery Review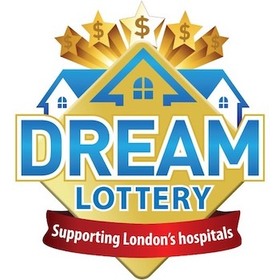 Charity home lotteries take the standard lottery format and put a unique spin on it by giving players a chance to win something tangible that they can see, touch, and experience—rather than just telling them about a number that they will win. This, amongst other things, is a reason for the expanding popularity of these types of lotteries. In this DreamItWinIt Dream Lottery review, we will look at one Canadian favourite and see what it is all about.
HISTORY AND CAUSE
The DreamItWinIt Dream Home Lottery raises funds that help support the running and betterment of the most prominent hospitals in London, Ontario, Canada. It is currently being run in conjunction with three different organisations that assist in the distribution of the funds to the hospitals. These organisations are The Children's Health Foundation, St. Joseph's Health Care Foundation, and the London Health Sciences Foundation.
DREAMITWINIT DREAM HOME LOTTERY ODDS & TICKET PRICES
Tickets are priced quite reasonably when compared to other charity home lotteries. For $50 you will be able to purchase two tickets. Six tickets will cost you $100, 16 tickets cost $250, and 35 tickets will put you out $500. Considering most other home lotteries' tickets start at $100, these are actually some of the best prices we've ever seen in this particular industry. And, of course, there's the obvious fact that all profits from the lottery go to a worthy cause.
Because there are only 225,750 tickets for sale (draw dependant), the odds of winning a prize are 1 in 18. This is a considerable margin better than almost any other lottery that you could play—which also helps lessen the hurt that the ticket prices may cause.
THE DREAMITWINIT DREAM LOTTERY GRAND PRIZE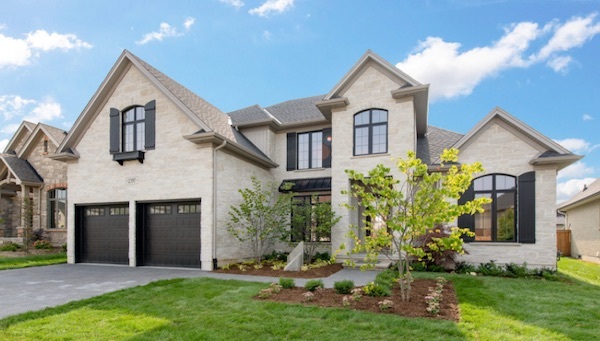 There are three grand prizes from which winners will be able to select their preferred prize. The first prize on offer is a fully furnished rustic dream home valued at $1,624,950. The house is outfitted by professional interior designers and boasts 4,665 square feet of space.
The second prize that winners can select is a $1,454,950 Highlands Green Estates dream home. As with the first house option, this house is fully furnished with the best furniture that has been specially selected by interior decorators.
If, however, winners are happy where they are currently living and do not wish to move or worry about having to find tenants to rent their new home, a third cash prize option is available. This option will pay out $1 million in cash—which is substantially less than the value of either of the home prizes. As a result, it would be much wiser to take the house and sell it at market value later on.
ADDITIONAL DRAWS AND PRIZES
As with most charity home lotteries, additional draws are held that are separate from the main draw. All players who purchase a ticket are automatically entered into most draws (depending on the conditions of the draw) except for the 50/50, which sells its own tickets. The additional draws held by the DreamItWinIt Dream Home Lottery are:
50/50 Draw: Tickets for this draw can be purchased by anybody that has already purchased a ticket into the main draw. The prize is a cash amount that is based on ticket sales and can reach quite high values. For the draw that took place toward the end of 2019, the 50/50 cash prize was valued at $1,074,045.
Loyalty Draws: All DreamItWinIt members (players who have registered to purchase tickets through the lottery website automatically) are entered into the Loyalty Draws. Prizes in these draws include cash prizes up to $8,000, $10,000 travel vouchers, and free tickets into the grand prize draw.
Bonus Draws: All players that purchased tickets for the grand prize draw are automatically entered into the bonus draws. The prizes match those of the loyalty draws except that the bonus draws do not offer any free tickets into the grand prize draw.
Early Bird Draws: For players that purchased their tickets before a specified date (which can be found on the official website), they will stand a chance to win in the early bird draws. Prizes include cash prizes, travel vouchers, and additional tickets into the final draw.
Additional prizes available include gift cards to everything from day spas to jewellers, cash prizes, vacation vouchers, and cars.
PRIZE COLLECTION
The DreamItWinIt Dream Home Lottery team will contact any players who are eligible to claim a prize. Most prizes have a cash exchange option (except where specified) and the lottery will arrange the delivery of prizes to all winners.
Winners of the grand prize will be contacted by the lottery and asked to choose which of the grand prize options they would like to choose from. If they choose the cash option, the money will be paid over to them by the organization. In the case that winners choose a house, the organization will immediately initiate the transfer of the property into the winners' names. It will also cover all costs associated with the transfer of the property.
RULES FOR THE DREAM LOTTERY
All players who participate in the lottery must be 18 years of age or older. In addition to this, the lottery is not open to anybody who is not a resident of Ontario. For this reason, tickets can only be purchased inside the boundaries of Ontario. And, as is the case with most home lotteries, no employees of the lottery or their immediate family members may purchase entry tickets.
CONCLUSION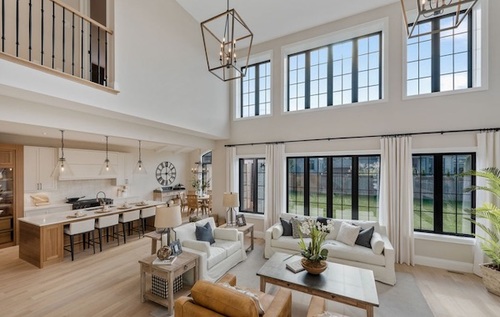 Unlike traditional lotteries, charity home lotteries exist primarily to support a great cause and to give players the chance of winning unique prizes. This win-win that occurs is something that has rocketed the popularity of these types of games. The Dream Lottery is no exception to this and is a genuinely excellent game of chance that we recommend all Ontario residents should enter. After all, what is better than supporting a hospital and possibly winning a new house at the same time?
DISCLAIMER
The above review is based on the DreamItWinIt Dream Lottery draw that took place at the end of 2019. All prizes, values, and ticket numbers mentioned in this review were accurate according to the information available for this draw. For current information on upcoming draws, please visit the official lottery website.
User Reviews and Comments (1)