New Brunswick Hospital Home Lottery Review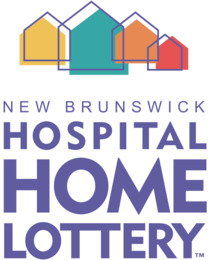 Lotteries that support a great cause generally tend to help players feel better about spending money on a lottery ticket while still giving them the benefit of having a chance of winning something great. In this New Brunswick Hospital Home Lottery review, we will look at one such lottery that does this. More specifically, we will see what this lottery is all about and how it can give you a good chance to win an amazing prize and help those in need at the same time.
HISTORY AND CAUSE
The Saint John Regional Hospital Foundation runs the New Brunswick Hospital Home Lottery (or NB Hospital Home Lottery for short). The foundation runs a constant fundraising campaign titled The Give, which encourages people to donate to the hospitals it represents. The lottery run by the foundation helps the foundation purchase capital equipment, assist with patient care and mental wellness, perform medical research, and help educate people on different illnesses.
NEW BRUNSWICK HOSPITAL HOME LOTTERY ODDS & TICKET PRICES
The lottery only sells 50,000 tickets every draw—a rather low number when compared to most traditional lotteries, which can easily sell millions of tickets. This, however, means that your chances of winning a prize in this lottery are fantastic. In fact, your chance of winning when only buying one ticket is 1 in 19.
Like all great things in life, these high odds do come with a price. Tickets are sold for $100 per ticket (a pretty standard fare for charity home lotteries in Canada) and decrease in price the more tickets you purchase. Three tickets will cost $250 and five tickets will cost $375.
THE GRAND PRIZE
The grand prize works alongside the odds of winning to make the ticket price seem like a much better value. The prize consists of a $1 million grand prize show home that is specifically designed and decorated by a skilled team of architects and designers to look stunning and provide the perfect home for one lucky winner.
The home comes fully furnished so that winners will be able to move in as soon as they have received keys to their fabulous new home. And, if the house is not enough, the lottery throws in an additional $50,000 in cash—because why not, right?
ADDITIONAL DRAWS AND PRIZES
For those dedicated players that are not lucky enough to win the grand prize show home, there are a select few additional draws and prizes that the lottery offers. These prizes may not be as spectacular as the main prize, but they are certainly still something to get excited about.
Early Bird: All players who purchase their tickets for the main lottery draw before a date specified by the foundation will receive automatic entry into the early bird draw. The prize is an ocean-view grand-Barachois cottage that is fully furnished and decorated.
Vacation Draw: Four lucky winners will each receive a vacation prize to visit the Mayan Riviera. The prize includes all flights and transportation and is excellent for anybody needing a break. For those who would prefer the cash, this prize is exchangeable for $7,000 in cash.
100 Days of Winning Cash Calendar: As is becoming increasingly popular with charity lotteries, this lottery offers tickets for a 100 Days of Winning Cash Calendar draw. These tickets cost $25 each but are available at discounted prices for bulk purchases. The prize for this draw is $1,000 every single day for 100 days—meaning 100 potential winners.
50/50: As with the 100 Days of Winning Cash Calendar, the 50/50 tickets are available for $25 each. Bulk purchases also qualify for discounts, and it is worthwhile for all players to purchase these tickets in bulk. This is because the amount of tickets sold determines the grand prize for this draw. In the latest draw, the jackpot was $623,000—meaning that the foundation gets $311,500 and the winner gets the other $311,500.
PRIZE COLLECTION
Winners of all prizes will have one calendar year in which to claim their prize. For the grand prize winner, any processes relating to taking ownership of their new home will be taken care of by the lottery. This includes all transfer fees and any additional fees that are incurred when transferring the property to its new owner.
If, on the off chance, the grand prize winner decides they would not like to move into their new home, they will still be required to take ownership of the house and will not be able to exchange it for a cash equivalent. Once the transfer of the property has been completed, the new owner will be free to sell it as they wish.
RULES
All players must be 19 years of age or older. In addition to this, tickets may only be purchased by residents of New Brunswick, Canada. Unfortunately, this means that no players outside of this Canadian province may participate in the lottery. And, as a final rule, no person who has been in any way involved in the lottery, foundation, or purchase/construction/design of the prize home may enter the lottery. This rule is also extended to include spouses and housemates of all the people mentioned above.
CONCLUSION
The New Brunswick Hospital Home Lottery does everything that a great charity lottery is meant to do. It supports a worthy cause, offers fantastic odds of winning, and gives winners great prizes. All this is despite the slightly higher than the normal ticket price. So, if you are a resident of New Brunswick, we highly recommend that you get your hands on a ticket—or two—for the next draw.
DISCLAIMER
This review was written using information that was relevant to the draw that was taking place at the time of our research. Therefore, we recommend that all players visit the official lottery website to ensure what the currently available prizes are as well as any other information relating to the presently available draw.
User Reviews and Comments (1)