Ultimate Dream Home Lottery Review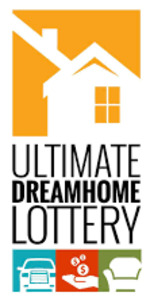 Out of the variety of charity home lotteries out there, it's sometimes hard to pick one over another. This is due to the fact that their draws are pretty evenly challenged—and they all help support worthy causes. In this Ultimate Dream Home Lottery review, we will take a look at a Canadian home lottery that falls into this category and see what it's all about and how it can help you win your ultimate dream home.
HISTORY AND CAUSE
The Ultimate Dream Home Lottery is run by the Canadian Hard of Hearing Association Newfoundland and Labrador (or CHHA-NL for short). This organisation works to aid all who have any type of problems with their hearing by running a variety of programs and providing a range of services to help those living with a hearing disability.
As with almost all charity home lotteries, the lottery was founded as a way to help raise funds for the foundation. Therefore, all profits gained by the lottery that do not go towards the payment for prizes are handed over to the CHHA-NL to help with their efforts.
ULTIMATE DREAM HOME LOTTERY ODDS & TICKET PRICES
There are 99,500 tickets available for sale per draw held by the lottery—which is slightly better when compared to some other lotteries. What this means is that your odds of winning are significantly increased. And as a bonus, the tickets for this particular lottery are not nearly as expensive as most other lotteries of this kind.
A single ticket costs only $25. This is a massive $75 less than almost all other charity home lotteries that take place in Canada. And, when considered alongside the generous odds that are available for this lottery, it is a wonder that the available tickets do not sell out within 24 hours.
THE GRAND PRIZE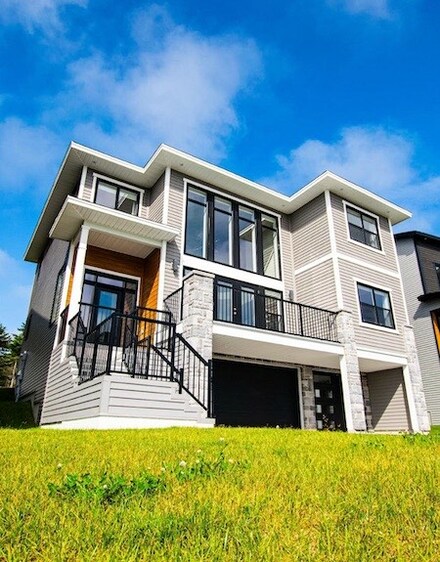 The grand prize is an ultimate dream home—just as the name of the lottery suggests. In fact, the prize is a specially built home valued at over $677,900. The house is handed to the winner after being thoroughly taken care of by a team of skilled interior designers and after being fully furnished so that it looks stunning and would make anybody feel at home.
The alternative to the option of taking ownership of the stunning house is a cash option of $450,000 for anybody who is not looking for a new home. This, we must say, is a rather bizarre occurrence since almost no other home lotteries offer a cash alternative for the grand prize. It is nice, however, to see a lottery doing something different.
ADDITIONAL DRAWS AND PRIZES
Unlike other lottery draws that have multiple additional draws, the Ultimate Dream Home Lottery only has two extra draws that take place separately from the main draw. These draws are:
Early Bird: Any player who purchases a ticket for the grand prize draw before a date specified by the lottery will automatically be entered into this exclusive draw. The prize for this draw is a 2020 Toyota Tundra Crew Max SR5 or a cash equivalent of $55,000.
Ultimate 50/50 Extra: While this draw has a slightly different name to the same draw held by other home lotteries, the mechanics are identical. A jackpot (with a potential maximum value of $3.38 million) is determined by the number of ticket sales for this draw. Tickets are sold three for $10, 10 for $25, or 25 for $50. The winner of this draw will take exactly 50% of the total jackpot amount. The remaining 50% will be donated to the CHHA-NL.
PRIZE COLLECTION
Strangely, this lottery does not openly state whether or not they will notify players when they are chosen as a winner. We assume—based on just about every other charity home lottery that we have covered—that this will be the case and that the lottery does not rely on players manually checking the results to determine if they are a winner.
Regardless of this, the winner of the grand prize will have their new home transferred into their name by the lottery. The lottery will also cover all fees that are associated with transferring the ownership of a house from one person to another. And, to add to the deal, the lottery will also give the winner $5,000 in cash to help with moving into their new home.
RULES FOR THE ULTIMATE DREAM HOME LOTTERY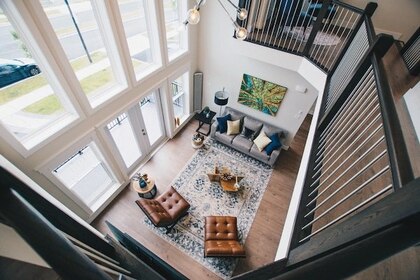 All members and staff at the CHHA-NL and their immediate family (including housemates) are restricted from purchasing tickets for the lottery. In addition, no players may purchase tickets if they are not at least 19 years of age or older.
Unfortunately, there is also a third limitation to which people are eligible to purchase tickets. This restriction states that tickets may only be purchased within the province of Newfoundland and Labrador, Canada. This means that you will need to be within this region to be able to play.
CONCLUSION
The Ultimate Dream Home Lottery supports a wonderful cause that does a massive assortment of fantastic work for a group of people in society that other might not give much thought about. The fact that the lottery supports such a great cause while offering generous odds and great prizes make this lottery something special. If you are fortunate enough to be staying in Newfoundland or Labrador—or know someone who is—we definitely recommend that you check this one out.
DISCLAIMER
All information used to write this review was factual and relevant at the time of this review. Due to the nature of charity home lotteries, all this information is subject to change. Therefore, we recommend that all players visit the official lottery website to enquire as to what the most current information is.
User Reviews and Comments (1)