Play Online Lottery in India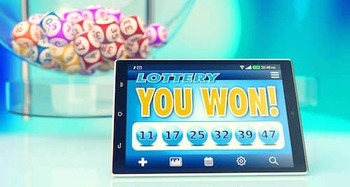 India is not a particularly lottery-friendly country. While each state has its own rules and 13 states allow gambling, many more states have banned it. Nevertheless, the annual worth of the industry is estimated to be approximately ₹60,000 crore (approximately €7.7 billion). However, while Indian states manage lottery games in their own jurisdictions, they do not have any control whatsoever over international lotteries.
If you live in a lottery-free zone or are tired of betting on local sports matches, you'll be happy to know that you can legally play international lotteries from India and win significantly bigger prizes.
This article explains everything you need to know about online lotteries: what they are, how to play them legally, and most importantly—how to buy lottery tickets from reputable online dealers.
What is an online lottery?
Online lotteries refer to the online versions of the popular traditional lotteries that are administered by local governments, but the sales of the tickets are run by private businesses that represent a vast range of lottery games around the world. When you buy lottery tickets from a reputable online seller, you are either purchasing a valid ticket to an official state-run lottery or betting on the outcome of official draws. This varies from site to site, as some sell tickets and others take bets, while others still are a hybrid of both types.
Online lotteries break down the geographic limitations of traditional lottery games. Now, instead of only participating in local lottery draws near your home, you can easily play games from around the world. This increases your options and may even increase your odds of winning—while being incredibly convenient to purchase.
Even though some Indian states don't allow land-based lotteries, local lotto players can still buy tickets for games in international jurisdictions online. This means that you can easily and legally buy tickets, play games, and collect big prizes, no matter where you live. As you will see below, online lotteries have many other benefits compared to local Indian lotteries.
Drawbacks of Indian Lotteries
While there is no national ban on gambling, Indian states have strict control over local lotteries.
Only 13 states allow local lotteries and gambling:
Arunachal Pradesh
Assam
Goa
Kerala
Madhya Pradesh
Maharashtra
Manipur
Meghalaya
Mizoram
Nagaland
Punjab
Sikkim
West Bengal
Of these states, Sikkim, Goa, and Punjab allow people to participate in online lotteries as well. Outside of state-run lotteries, local players can also access privately run online lotteries based in India. However, it's important to note that Indian online lotteries are known to sell fake tickets and run a variety of scams. This has resulted in huge amounts of money lost for unsuspecting players—not to mention the disappointment that comes with thinking you have won a big prize only to learn your ticket is invalid.
Benefits of Online Lotteries
International lotteries are generally vastly superior to Indian lotteries. Firstly, Indian lottery prizes are significantly smaller than international prizes. For example, the biggest prizes on the Kerala lotteries are worth around 70 lakh to 1 crore (€7 million to €8.8 million), while the average top prize per draw on the EuroMillions lottery is €61 million (₹509.5 crore). Although international lottery tickets cost more than Indian lottery tickets, the huge jackpots make it extremely worthwhile to play online.
In addition, online lotteries and lottery sites have digital tools that help you verify and claim your tickets—while most Indian lotteries suffer from security issues because they use printed paper tickets. Paper tickets are inconvenient to buy and exchange for prize money, and if you don't sign your ticket or put the correct personal information on the back, a winning ticket can easily be claimed by someone else.
Paper tickets can also become damaged or lost, and there is an ongoing problem in India with multiple pre-printed tickets having the same numbers. If this problem occurs, it is impossible to claim your winning prize. There have been many publicized cases of counterfeit lotto tickets sold in India. In contrast, international lotteries and lottery sites track your tickets digitally, and they are safe and scam-free. They also have strong customer support and make it easy to claim your prizes.
Read on below to discover more benefits of international online lotteries and the lottery sites that provide access to them.
Big Prizes
As you know, international lotteries have significantly larger jackpots than Indian lotteries—and their second place and third place prizes are also bigger. For example, the EuroMillions lottery's average second-place prize is €446,480 (₹3.72 crore), and its average third-place prize is €63,416 (₹52.9 lakh). Moreover, the EuroMillions' full jackpot can go as high as €200 million (₹1670.5 crore)!
The biggest American lotteries, Powerball and Mega Millions, have had even bigger jackpots: $1.586 billion (₹11880 crore) and $1.537 billion (₹11513) respectively.
In comparison, Indian lotteries have much smaller second-prize wins ranging from just ₹5 to10 lakh (€11,972)—and third-place prizes either don't exist or are so small that they are not worth mentioning.
Great Odds
International lotteries have much better odds than Indian lotteries. Lotto India, an online Indian lottery, publishes its winning odds as 1 in 79.4 million for a jackpot of €500,000 (₹4.2 crore). All other number matches win just €0.50 (₹42.05).
Compare this to the UK National Lottery, whose odds are 1 in 45 million for an average jackpot of €5.7 million. The odds of winning the UK lottery are nearly twice as good and the prize is 11.4 times the size of Lotto India's! Then there's the French Super Loto, which gives players a 1 in 19 million chance to win a minimum jackpot of €13 million. This is just the beginning; other lotteries have even better odds. Canada Lotto 6/49, for example, has odds of 1 in 13,983,816, and its biggest prize ever reached CA $60 million (₹343.2 crore / €40.9 million!).
Can Be Played Anytime and Anywhere
Who has time to wait in line to buy lotto tickets in the streets? Online lottery sites give you access to games and draws around the world, 24 hours a day and 7 days a week. You can buy tickets on your computer, tablet, or smartphone and easily check your winning numbers anytime, anywhere. Check your numbers while at work, during your tea or coffee break, or after the children go to bed. It's entirely up to you.
Scanned Tickets, Verified and Stored Electronically
In order to enter an international lottery draw, you can either buy a ticket online directly from the lottery's official website (such as the EuroMillions webpage)—provided it sells tickets at all and, if so, it permits sales to people residing in other countries. Alternatively, you can buy from a separate website that specializes in purchasing lottery tickets from around the world. These specialists may be called "lottery agents," "concierge services," or "independent purchasing services."
In both cases, your ticket number, purchase information, and your identity are stored securely online, so no one else can claim your prize. When you buy a ticket directly from the lottery organization, this data is stored in a password-protected online account under your name.
On the other hand, when you buy a ticket from a lottery agent, the company's representatives purchase a physical lottery ticket from a licensed retailer on your behalf. Each ticket contains important identifying information, including your chosen numbers and the date, time, and location where it was purchased. The ticket is scanned and matched with your transaction, and the information is stored in a password-secured account only you can access. The physical ticket is also kept in the lotto agent's office in a safe until you claim your winnings or the ticket expires.
Easy Payouts
Lottery websites make it easy to collect your winnings electronically. When you buy a lotto ticket online or place a bet on a gambling site, your winnings are protected by a guaranteed payout rule. Payout systems are licensed, regulated, and insured.
To keep your transaction secure, you can use a reputable payment processing service or e-wallet, such as PayPal, Skrill, or Neteller, which you connect to your bank account in India. Many lottery agents accept payment for tickets and use these processing services to deposit winnings directly into your bank account.
It's important to know that PayPal may not offer accounts to everyone in India due to the Reserve Bank of India's regulations, which limit PayPal's operations in India. Some online lottery players use two Skrill accounts to play: one (let's call it Account 1) that is connected to their Indian bank account, and another (Account 2) that is connected to the lottery website. They collect any lottery prizes in Account 2 and transfer the money to Account 1 without paying any fees. Finally, they deposit their prize in their Indian bank accounts.
Using a payment-processing service can protect your banking information and will ensure you comply with FEMA Foreign Exchange Law, which says that credit cards cannot be used to pay to purchase lottery tickets online. If you try to use a credit card to purchase lottery tickets, your card payment may be denied.
Potentially Smaller Taxes on Winnings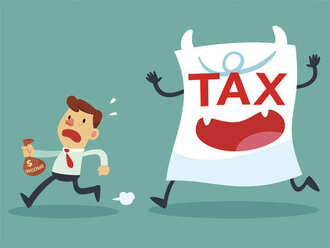 It's important to know that residents of India must pay an approximately 30% tax on lottery winnings, whether they win a local lottery or an international lottery. An Indian resident's earnings from any lottery must be noted as "income from other sources" and reported on the winner's tax return filing for the year.
Each international lottery will also have its own rules about taxing winners. Some countries, such as the US, charge lottery winners from abroad about 30% tax on their winnings. This means you would have to pay about 60% of the prize money in taxes to the two governments. However, it could still be worthwhile to play a major lottery like the US Powerball because the jackpots are enormous. In addition, we've heard of some Indian lottery winners storing their international winnings in off-shore accounts, but that kind of thing is beyond the scope of both this article and our website as a whole.
In contrast, Canada is among a handful of countries that don't tax lottery winnings at all, and EuroMillions lottery winnings are taxed based on the country where the player lives. If you win a prize in a no-tax or locally taxed lottery, you will only have to pay the 30% Indian tax rate and no more. To avoid paying additional taxes on international lottery prizes, always check the game's tax rules!
Features That Improve Your Odds of Winning
Lottery subscriptions and lottery syndicates can improve your odds of winning and save you money on lottery tickets.
Firstly, if you play the same lottery every week, then you can sign up for a subscription online that will automatically purchase tickets for that lottery on your behalf. Subscriptions may be available through the lottery's official website or through an online lotto agent that buys tickets to many different games around the world. If you play the lottery with an office pool or a group of friends or family members, a subscription avoids any disagreements because it confirms who paid for the ticket and ensures it has been purchased.
Even better: subscriptions often give discounts on tickets for group plays, monthly subscriptions, and multi-draw games. In short, lottery subscriptions ensure that you never miss a draw and make it cheaper to enter multiple draws to increase your odds of winning.
Joining an online lottery syndicate is another great way to increase your odds of winning. A lotto syndicate is a group of players who pool their money to buy many lottery tickets at the same time to increase everyone's odds of winning. Some of the most famous wins in history have been won by lottery syndicates.
Online lottery agents can match a group of players together to form a syndicate—though some websites allow you to form your own syndicate with people you know and securely register your group to buy tickets online. Each syndicate is divided into equal parts, called shares, that represent a portion of the group's winnings. For example, if a syndicate has 50 shares, then each share is worth 2% of the prizes won by the group. Each player buys as many shares as he or she wants to, and the collected money is used to buy lottery tickets. When the syndicate wins a prize, the winnings are divided up among all the players based on how many shares they paid for.
Syndicates allow you to buy many more tickets to a big jackpot draw at a lower cost. With so many entries to a big prize, you are guaranteed much better odds of winning. A syndicate also serves as a legally binding contract to ensure that the lottery prize is split up evenly and with no disagreements. As long as you pay for your shares, you are guaranteed to receive your fair share of the prize.
Types of online lotteries
Although Indian players can sometimes enter lottery draws online directly on lotteries' official sites, most lotteries limit their sales only to that country's (or region's) residents. Therefore, you're much better off buying your entries via a concierge service or a lottery betting site.
Lotto Agents
Lotto concierge services, also called lottery agents or lottery courier services, purchase official paper lotto tickets to whichever lottery you want to play. These services usually scan your tickets digitally so that you can see them in your account, and they check your ticket and contact you when you win a prize. Because they are online, these services operate 24/7, making it convenient for you to buy and claim your prizes at any time. Their secure storage of tickets also ensures you won't lose your winning ticket or forget to check your numbers.
Lotto Betting Services
Meanwhile, lottery betting services let you place bets with a bookmaker on the outcomes of lottery draws. Rather than buying a ticket to the actual lottery game, you are guessing what the outcome will be—just like betting on a sporting match. If the lottery draws your chosen numbers, then you'll win a prize from the bookie that corresponds to your winning numbers' tier (top prize, second prize, and so on).
Lottery betting services allow you to bet on lottery games that may not be available to international players. Betting on the lottery is also usually cheaper than buying lotto tickets, so you can bet more often on more lotteries. While the prizes are smaller, you can get prize money more frequently.
Currently, Indian laws surrounding online betting and sports betting are not clear. So far, the state of Sikkim has legalized online sports betting and Meghalaya legalized betting on the sport of teer. However, as long as you choose an online lottery betting site that can transfer your winnings to an e-wallet, such as Skrill, you should be able to withdraw your winnings as usual without any legal trouble.
How to Buy International Lottery Tickets from India
It's easy to play international lotteries from India. First, simply sign up to an online lottery site by filling in a form and providing a proof of identity, such as a driver's license. After you are signed up, you can deposit some funds into your new account from an e-wallet. You can then use your money to buy lottery tickets to your favourite draws or to make a bet on a lottery draw.
How to Tell if an Online Lottery Is Reputable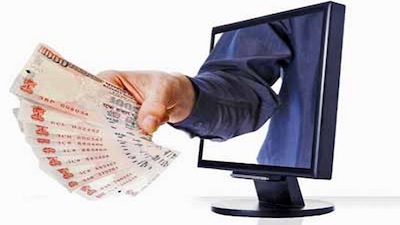 Choosing a reputable online lottery site is essential, given the possibility of being scammed or cheated of your winnings.
To verify that a lottery website is credible, first make sure that you understand the process it uses to transfer winnings to your account. Their transfer policy and accepted e-wallet platforms should be clearly stated, and their terms and conditions should be clear, comprehensive, and watertight If something seems shady, that's because it probably is. Also, make sure to check if the website is licensed and if the lottery games advertised on the website are licensed. These steps will ensure that you can access your online lottery winnings from India.
Finally, read reviews from lottery website users! Reading customers' reviews is the best way to find out about other players' experiences, how quickly the lottery website pays out winners, and how easy the company is to reach for customer service assistance. Highly ranked lottery and gambling websites are also more trustworthy than lower-ranked or less popular sites.
To help you find a reputable lottery site, we have intensively researched and written dozens of lotto website reviews.
Conclusion
While India certainly has its share of decent lotteries, and some are definitely better than others, there's no denying that playing lotteries from around the world ultimately makes more sense. With much bigger prizes, guaranteed payouts (when purchasing through a reputable site, of course), a wide range of play styles, exciting welcome promos and discounts, and straightforward prize collection, online lotteries combine the incredibly capabilities of the Internet with everyone's favourite games of luck. Why settle for local lotteries when a whole world of options could be at your fingertips?