Is It Legal to Play International Lottery in India?
One of the most common questions that we get asked by our readers is whether it's legal to play international lottery in India, and with huge jackpots around the world making headlines every year, it's no surprise why. For example, US Mega Millions and US Powerball have reached mind-blowing peaks of $1.6 billion (114.4 billion INR) and $1.5 billion (107.2 billion INR), respectively. Such sums of money are many times more than the biggest jackpots of India's lotteries combined, and the impact they would have on a winner's life are hard to imagine. The good news is that playing international lotteries such as these is not only 100% legal in India, but also very easy.
LEGALITY OF PLAYING LOTTERY ONLINE IN INDIA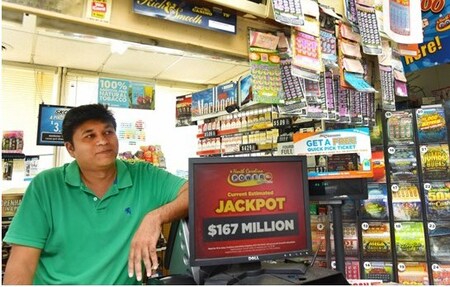 In 2017 the Supreme Court of India gave state governments the power to ban the sale of lottery tickets at their own discretion. Over the next few years, more than half of the states in the country did so, but 13 (Arunachal Pradesh, Assam, Goa, Kerala, Madhya Pradesh, Maharashtra, Manipur, Meghalaya, Mizoram, Nagaland, Punjab, Sikkim, and West Bengal) still permit their residents to play Indian lotteries and potentially improve their lives through a big win.
However, regardless of the gambling and lottery laws that exist in any given state, all rules only apply to lottery tickets that are sold within India by Indian lottery vendors and Indian online lottery sites (see our Playwin review or Kerala Lottery review for details). In other words, there are no laws whatsoever banning Indians from purchasing tickets to lotteries in other countries, as these international lotteries are governed by their host countries' laws and regulations. As such, there's literally a world of options available right at your fingertips!
HOW TO BUY INTERNATIONAL LOTTERY TICKETS FROM INDIA
Normally, playing international lotteries like Mega Millions, US Powerball, Canada Lotto 6/49, Italy SuperEnaLotto, and EuroMillions is something that is open to that country's residents and visitors, meaning you have to physically be within its borders at the time of purchase. If you have friends or relatives who live in the countries with the lotteries you want to play, you can certainly ask them to buy tickets for you, but this would be annoying at best, particularly if you want to play frequently. The trust factor—knowing that this person won't run off with your winnings if they do win a big prize—is also another issue.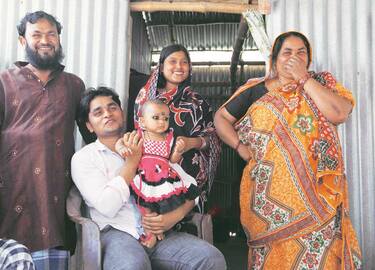 Luckily, playing international lotteries without ever leaving India is possible through online lotto sites. What these sites do is allow customers from almost anywhere in the world to buy tickets for the best lotteries in the world, many of which have amazing odds and incredible prizes. Although lotto sites do charge a small fee on top of the original ticket price, most take no commission on any winnings, so whatever you win you get to keep completely to yourself.
One other thing to note is that if you do win a prize, you'll need to pay whatever taxes (if any) on lottery winnings exist in the host country as well as a 30% tax when you transfer the funds into India, since the government of India considers lottery winnings to be a form of income. Still, taxes should not deter you, just as they didn't deter a lottery player born and living in Iraq who won a $6.4 million jackpot in the USA Oregon Mega Bucks Lottery back in December 2015!
HOW DO ONLINE LOTTERY SITES WORK?
Online lottery sites work by either buying physical lottery tickets on your behalf and therefore acting as a concierge/courier service OR by allowing you to bet on the results of a draw. There are benefits to both types of sites.
Benefits of a Lottery Concierge Service

Since a lottery concierge service, also known as a lotto agent, actually goes out and buys real paper lottery tickets, you have the security of knowing that you legally own an official ticket to whatever draw you decided to try your luck on. These types of websites usually scan the tickets that they purchase so that their customers can view them in their user accounts whenever they want. In addition, since the tickets are digitized and imported into the companies' systems, most lotto agents will automatically check your numbers and notify you if you won anything. This eliminates any need to worry about losing your ticket or forgetting to check it after a draw has taken place. In addition, buying tickets online is available 24/7, so you can buy your lotto tickets whenever and wherever is most convenient for you regardless of the time zone you're in.
Benefits of a Lottery Betting Service
Lottery betting sites give customers the opportunity to place bets on the results of official lottery draws. In other words, if the numbers that you choose match the numbers that are drawn by the actual lottery, then you'll win the prize that corresponds to that specific prize tier—including the crazy-big jackpots that Mega Millions and other big lotteries are famous for. Because these types of sites don't buy physical tickets for you, they often offer discounts, bulk packages, and access to more lotteries since they don't need to hire agents in each country who will buy tickets for their customers. Also, because they are gambling sites, they are licensed and strictly regulated by government authorities. What this means for you, the player, is extra security.
SIGNING UP WITH AN ONLINE LOTTERY SITE
Playing international lotteries from within India using an online lottery site—whether it be a lottery agent or a lottery betting service—is straightforward. Signing up with a site generally involves filling out a form and providing some proof of identity, a process that usually takes only a few minutes. Once you've done that, you deposit money into your player account using a credit card or e-wallet, after which you're free to start buying lotto tickets or placing bets on upcoming lottery draws. Not sure which lottery service to sign up with first? Then check out our lottery site reviews for a list of our and our readers' favourites.
CONCLUSION
Just because you live in India doesn't mean that you can't enjoy the thrill of trying your luck on the many incredible international lotteries that exist in the world today. While winning big Indian jackpots like Mofijul Rahima Sheikh did is certainly exciting, online lottery sites make being limited by geography a thing of the past. Therefore, the next time there's a headline-making jackpot in the US, Canada, or Europe, make sure you don't miss out. After all, your chances of winning it are just as good as anybody else's!