Guide to Australian Charity Lotteries: Win Big and Support a Good Cause
When it comes to playing the lottery, few things beat having the chance to win great prizes than mixing great prizes with the act of helping a worthy cause.
Many country's charity lotteries support worthwhile causes while providing great games that put unique twists on the traditional lottery.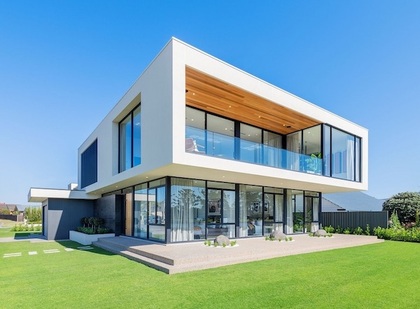 One of the biggest providers of these charity lotteries happens to be the Land Down Under. In this guide to Australian charity lotteries, we will look at some of the most prominent games available to see what you can win from them.
What Is a Charity Lottery?
Before we get into the list of available lotteries, it is essential to know the difference between a typical lottery game and a charity lottery.
Traditional Australian lottery games are generally run either by the state of the nation that they are found in or by a lottery operator who has a license to organise and run a lottery.
Charity lotteries, however, are run mainly by non-profit organisations as a way to help fund their charitable efforts and to help them achieve their various goals.
These types of lotto games are wholly independent of lottery operators. However, they are still subject to specific licensing and regulation—ensuring that you don't stand any chance of being scammed or ripped off while trying to support a great cause.
The Differences Between Normal Lotteries and Charity Lotteries
How these two types of games are run is, for the most part, slightly different.
Almost all lotteries require you to select a certain amount of numbers from a predefined number pool and match these numbers with those that appear during the draw.
Charity lotteries tend to use more of a raffle format in that each ticket sold already has a pre-determined number printed on it. All the numbers of tickets sold are then placed into the draw pool, and a winner is chosen from there.
The other main difference between regular games (such as the Australian Powerball or Oz Lotto) is the available prizes. Almost all lottery games offer cash prizes for those players lucky enough to match all their numbers.
In contrast, many charity lotteries offer other prizes aside from money (such as homes, holidays, gift cards, and even cars).
Best Australian Charity Lotteries
Surf Life Saving Lotteries
Operated by the Surf Life Saving Foundation, these great lotteries are run to raise funds for the many lifesavers that work tirelessly to ensure that beach-goers across Australia are safe.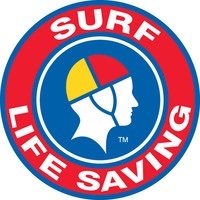 Tickets are sold from AU$2 each, and the lottery has a great feature called the Champions Club. This club is like a subscription to future draws but also entitles you entry into several additional draws.
Prizes on offer change each time there is a new draw but include things like beach homes (valued at AU$1.2 million) to new, luxury sports car, to AU$1 million in gold.
There are six different draws held each year that have a home as the jackpot prize with many additional prizes in between.
While the exact odds of winning change with each draw depending on how many tickets are sold, the average jackpot odds are 1 in 6,000,000. These are quite amazing considering the size of the prize.
For more details, check out our Surf Life Saving Lotteries review.
Mater Prize Home Lottery
If you know anything about charities in Australia, then you probably already know all about the Mater Foundation.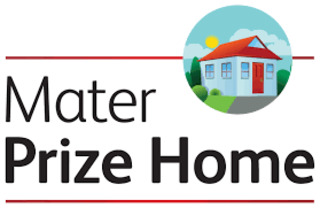 This fantastic foundation is one of the leaders in research, health, and education in the country and has made massive strides in improving the health of countless Australians. It is no doubt then that they could do with some extra funding, which is why the Mater Prize Home Lottery was founded.
The lottery offers players the chance to win spectacular homes that are designed, built, and furnished specifically for the lucky winner.
The game also has multiple other draws that offer cash, gold, and other great prizes.
There is also a VIP club that gives you access into exclusive draws held throughout the year.
For all of the specifics, check out our Mater Prize Home Lottery review.
Mater Cars for Cancer
Also run by the Mater Foundation, Cars for Cancer is a spectacular draw that raises funds specifically for the research and treatment of cancer.
The lottery holds multiple draws throughout the year and offers all players the chance to win—you guessed it—a variety of amazing cars.
As with the home lottery, there is a VIP club that can be used to gain access to unique draws and a variety of additional draws that take place throughout the year, each offering prizes such as cash or gold.
Endeavour Prize Home Lottery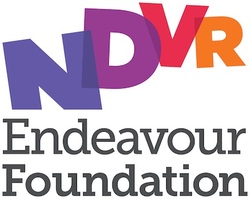 Operated by the Endeavour Foundation, this prize home lottery gives you multiple chances at winning a fancy new home in spectacular locations around the country.
The foundation, established in 1951, works tirelessly to help people with intellectual disabilities live normal lives by giving them access to education and by teaching them a wide range of life skills.
Each year the lottery holds seven draws that have million-dollar homes as the jackpot. In addition, five other life-changing draws offer adventures, cars, gold bullion, and luxury apartments.
The lottery also hosts unique draws for members who register as a Star Supporter—which is a unique VIP club giving access to additional prizes.
We go into all this and more in our Endeavour Prize Home Lottery review.
Yourtown Lottery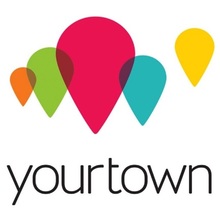 Previously known as Boys Town, Yourtown is a registered charity that deals with youth who are stuck in bad situations. The organisation helps through providing education, counselling, employment and more. To fund its efforts, Yourtown Lottery was born.
The lottery features prizes that range from massive homes (the latest one being valued at AU$1.7 million), luxury cars, and gold bullion to free fuel for your vehicle and cash.
As with most others, there is also a VIP club named MyPlace that is available at no extra cost but gives you entry into many additional draws.
Ticket Prices and Odds of Winning
Because of the nature of the above lotteries, ticket prices vary depending on the draw that you are entering. One common standard amongst all the draws is that the more tickets you purchase, the lower the price will be per ticket.
Generally, there are no exact odds stated for winning each of the above draws. Depending on the lottery, they can vary from as little as 1 in 80,000 to as many as 1 in 7,000,000.
This is because the drawing pool for almost all these lotteries is made up of the numbers on the tickets that are sold—guaranteeing a winner every time.
While this is great, it does mean that the odds change each draw depending on how many tickets are sold for that particular draw.
Australian Lottery Taxes and Other Fees
As you probably already know, Australian lottery winnings are not subject to any tax. This is certainly something people in the many other countries that do tax winnings are jealous of.
However, you may wonder who is going to pay all the registration and other fees associated with a new home.
Thankfully, when winning a home as a prize from any of the lotteries above, the lottery will also take care of any fees associated with claiming your prize. Sometimes they'll even cover your moving costs to get you in your new home.
Conclusion
The benefits of charity home lotteries seem to be almost boundless. For starters, they have great prizes like new homes and cars to piles of gold bullion.
As such, they certainly know how to catch the eye of players who are looking for a life-changing opportunity to win something.
The greatest thing about these lotteries is, however, that you can win all these great things and give back to a worthy cause. Most of these organizations work tirelessly to change the lives of thousands of Australians across the country.
Therefore, we strongly recommend joining the millions of Aussies who have already purchased their ticket to the next big charity draw. With the great odds they offer, you might just be the next big winner.