Guide to Australian Lotteries
Australia is undoubtedly a country that knows how to make news around the world. Whether it be for intense bush fires, the beautiful outback that is full of fascinating nature, or the discovery of flying spiders (one ticket to Mars please), many things push Australia into the spotlight. Certainly, not the least of these is the excellent lotteries that the country offers to locals and even those who are playing from around the world. In this guide to Australian lotteries, we will take a look at what lotteries this great country has to offer and how they function.
Lottery Operators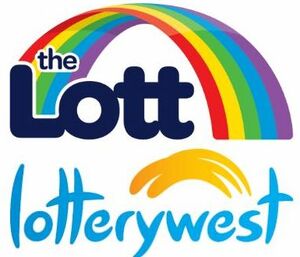 When the lottery was first formed in Australia, the country initially split it by region with different lottery operators offering certain lottery games in different parts of the country. However, this is no longer the case. Today, there are only two lottery operators—each that offer the same lotteries thanks to the formation of an Australian Lottery Bloc that allows the sharing of games, draws, profits, and winnings.
The first of these operators is The Lott (also known as The Tatts Group). This lottery operator actually encompasses four different area operators that all fall under the main group: Tatts Lottery operating in Victoria, Tasmania, and The Northern Territory; Golden Casket operating in Queensland; NSW Lotteries operating in New South Wales; and SA Lotteries operating in South Australia.
As you can see from the above-covered areas, the only region not covered by The Lott is Western Australia. This is because all lotteries in WA are operated by Lotterywest—a dedicated operator that takes care of all lottery offerings in the region.
As mentioned, however, both these lottery operators work together through the Australian Lottery Bloc to offer combined games to players across the country—regardless of their location. For this reason, all the lotteries listed below can be played anywhere in the country, even though tickets for them are sold by different operators in different parts of the country.
Monday Lotto
Launched in 1979, Monday Lotto was one of the very few significant lotteries available in Australia until 1994 when the Oz Lotto was launched. Even after this reign as one of the unique few came to an end, the Monday Lotto continues to be a favourite and still continues to be held every week—on a Monday of course. To play, simply select six numbers from a pool ranging from 1 to 45.
The jackpot on this lottery is, unfortunately, capped at AU$1 million. However, there are four jackpot prizes of this amount on offer each week—meaning that four lucky winners can each become an instant millionaire. The odds of this happening are 1 in 8,145,060 and are quite generous when compared to many other international lotteries.
Oz Lotto
As mentioned above, Oz Lotto was first launched in 1994. The game instantly became popular thanks to the enormous jackpots it offered and was changed slightly in 2005 to create the lottery that is known and loved today. Playing will require selecting seven numbers from a number pool that ranges from 1 to 45.
Odds of winning a minimum of AU$2 million are 1 in 45,379,620—which is actually pretty decent considering the size that the jackpots of this game sometimes swell to. The largest of these vast jackpots occurred in 2012 when the jackpot grew to a staggering AU$111.9 million. With prizes like this, it is no wonder that players queue to get their tickets for the draws that happen each Tuesday.
Wednesday Lotto
You may have heard the term "Monday and Wednesday Lotto". This is because the Wednesday lottery draw offered in the Land Down Under is an exact replica of the Monday Lotto draw. The two games have the same maximum jackpots (AU$1 million), the same odds of winnings (1 in 8,145,060), and the same game style (single-matrix 6/45). In fact, the only difference between these two lotteries is the day of the week that they hold their draw on.
Australia Powerball
As the biggest lottery in the country today, Australia Powerball is loosely based on its American counterpart, the US Powerball. To play, you will need to select seven unique numbers from a pool that ranges from 1 to 35. After this, you will need to select a final Powerball from a pool ranging from 1 to 20. Matching all these numbers will win you the jackpot—which starts at a minimum of AU$3 million.
Oz Powerball draws are held every Thursday, and becoming a jackpot winner will require beating odds of 1 in 134,490,400. Amazingly, however, even though the scale of this lottery is so much larger than the Oz Lotto, the highest jackpot award is not held by the Powerball—whose record jackpot is "only" AU$110 million (a sizeable AU$1.9 million less than the largest Oz Lotto jackpot).
Australian Saturday Lotto (TattsLotto)
First started in 1972 to help fund the local health system, the Saturday Lotto is the oldest lottery in Australia today. However, even though it is so old, this lottery only became a national lottery in 2013—when it quickly became a hit. To play, players need to select six numbers from a number pool ranging from 1 to 45. Matching these six numbers will lead to a jackpot win (which starts at AU$4 million.
The odds of winning this jackpot are 1 in 8,145,060 (the same as the Monday and Wednesday Lotto). Draws are held on Sunday each week—just kidding, they happen on Saturday—and have led to plenty of big winners. The greatest of these took home an AU$30 million jackpot back in 2017.
Set for Life Lottery
The great Set for Life lottery held by Lotterywest closely follows the Set for Life format offered by other lotteries around the world. To play this lottery, simply select seven numbers from a number pool that ranges from 1 to 44. Matching these seven numbers makes you a jackpot winner of one of the four guaranteed jackpots offered to winners every game.
The odds of winning this lottery are 1 in 38,320,568—which are pretty decent considering the scale of the prize on offer. The jackpot amount is an excellent AU$20,000 per month for the next 20 years—or AU$4.8 million in total. As you can imagine, this is the highest prize the lottery has ever offered and for most people it would be more than enough. But to make the deal even sweeter, a new draw is held every single day. The string attached to this is that to play, you will need to purchase a ticket with plays for the next seven days/draws.
Overview
The table below summarizes you all you need to know about each lottery, allows you to know at a glance which one may be best suited for you, and possibly will even start the barbie for you while you're reading.
| | | | | |
| --- | --- | --- | --- | --- |
| Lottery Name | Jackpot Odds | Biggest Jackpot | Lottery Type | Draw Days |
| Monday Lotto | 1 in 8,145,060 | AU$1 million | Single Matrix (6/45) | Mon |
| Oz Lotto | 1 in 45,379,620 | AU$111.9 million | Single Matrix (7/45) | Tues |
| Wednesday Lotto | 1 in 8,145,060 | AU$1 million | Single Matrix (6/45) | Wed |
| Oz Powerball | 1 in 134,490,400 | AU$110 million | Double Matrix (7/35 + 1/20) | Thu |
| Saturday Lotto | 1 in 8,145,060 | AU$30 million | Single Matrix (6/45) | Sat |
| Set for Life Lottery | 1 in 38,320,568 | AU$20,000 per month for 20 years | Single Matrix (7/44) | Daily |
Australian Lottery Taxes
While the rest of the world often jokes that Australia can keep all their snakes, spiders, and other beautiful creatures, there is one thing that all lottery players everywhere wish they could have from the country—their tax laws relating to lottery winnings.
The simple reason for this is that all lottery winnings in the country—regardless of how much or how little—are entirely free from any form of tax. Each cent that you win is yours to do with as you please and you will not have to worry about paying any of your winnings to the government. This is a far cry from the laws that take large chunks of lottery winner's cash and pay it over to the taxman (like in America, where taxes reach up to 37% in some states).
Biggest Australian Lottery Winners
With lotteries being held in the country since 1972, you can imagine that there is a rather long list of people whose lives have been changed by winning a staggering amount of money and becoming financially free. However, because winners do not need to (and, therefore, hardly ever do) have their names published, finding the players who actually belong on this list is no easy task.
So, we have taken the liberty of finding all the prizes with the most zeros at the end (without their owners) and putting them in the chart below to show just how large some of the wins from these great lotteries can be.
| | | |
| --- | --- | --- |
| Lottery Game | Draw Date | Jackpot Win* |
| Oz Lotto | November 6, 2012 | AU$111.9 million |
| Oz Powerball | July 18, 2019 | AU$110 million |
| Oz Powerball | January 17, 2019 | AU$107 million |
| Oz Lotto | August 11, 2009 | AU$106.5 million |
| Oz Powerball | August 21, 2014 | AU$70 million |
| Oz Lotto | March 26, 2019 | AU$70 million |
*Most of these jackpots were shared by numerous winners and represent only the total pool that was on offer.
Australian Charity Lotteries
As exciting as Australia's regular lotteries are, the country also has heaps of popular charity lotteries. These lotteries are great for many reasons, including benefiting fantastic causes, offering amazing prizes such as brand-new homes, cars, and cash, and having much better odds than traditional lotteries.
The better odds are due to the fact that most of the lotteries are raffle-style games, meaning the number of entries received is what determines the winning odds. These odds can be as good as 1 in 90,000 or as tough as 1 in 6,000,000, but even these tougher odds are much better than anything offered by any of the lotteries above.
For more details, read our guide to charity lotteries in Australia.
Conclusion
It is no secret that Aussies love the lottery. After all, there is a draw held almost every day of the week (save Friday and Sunday). However, with great games like those mentioned above, it is no wonder that the lottery is so prevalent in the country and why players from around the globe log onto a wide range of online lottery websites to get in on the action.
With great games, decent odds, and sizeable jackpots, Australian lotteries really do seem to have it all. And when you add the fact that winnings aren't taxed in the country, it looks like Australian lotteries may just be akin to the Holy Grail for players eager to win some cash.