Play Oz Lotto Online – How to Play and Buy Tickets
Oz Lotto, one of Australia's most popular lotteries, has gained a reputation around the world for its big jackpots and pretty decent odds.
With minimum jackpots guaranteed at AU $2 million (€1.25 million), Oz Lotto packs a lot of excitement into its weekly draws.
But what else can it offer serious lottery enthusiasts?
Read on to see how you can play Oz Lotto online and learn about its rules, history, prizes, odds, and more.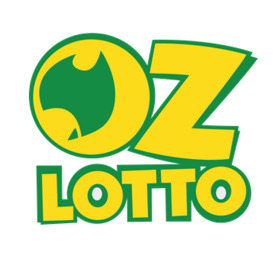 Oz Lotto History
Operated by Tatts Group/the Lotto in Eastern Australia and by Lotterywest in Western Australia, Oz Lotto was first introduced on February 26, 1994.
It was advertised as the country's first truly national lotto, as New South Wales back then had not yet been included in any of Australia's other lottery games.
At its outset, the game was identical to another popular lottery, Australia Saturday Lotto, as it required players to choose six numbers from a total of 45.
In October 2005, however, the format was updated, and the total numbers required for a jackpot win increased to seven.
At this point, the game was often marketed as the Oz 7 Lotto, but in 2012 it was officially renamed Oz Lotto once again.
How to Play Oz Lotto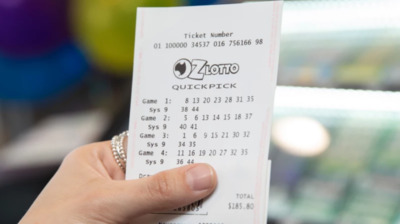 Oz Lotto's primary game mechanics are about as straightforward as they come: choose seven numbers from a range of 1 to 45.
If the seven that you select match the seven that are drawn, the jackpot will be yours.
However, there are two supplementary balls that are also drawn, and you'll need to match at least one of these two to win three of the secondary-tier prizes.
The prize you win will be no different if you match just one or both of these numbers; there are two just to increase your chances of winning.
If you want a significantly better shot (for an additional cost) at winning the jackpot, you can play Oz Lotto using something called System Entries. These entries let you select as many as 20 numbers in a single line.
With this option you'll be playing all of the possible seven-number combinations that exist among the full range of numbers that you choose.
While this feature is easy to take advantage of when playing Oz Lotto within Australia, its availability on online lottery sites varies.
Oz Lotto caps rollovers at 25, meaning they can roll over a maximum of 25 times before they roll down to the secondary prize tier. Fortunately, there is no cap on the actual size of the jackpot.
Therefore, it's not unusual for the jackpot to grow to some pretty astronomical figures.
How to Play Oz Lotto Online
If you'd like to play Oz Lotto online, doing so is a breeze because many great online lottery ticket agents feature this popular game among their selections.
What these types of companies do is send employees to go out and purchase official lottery tickets numerous times per day on behalf of their customers.
Many of them will even scan each ticket so that you can access it easily, notify you automatically if you win a prize, and even deposit the funds into your user account.
This really streamlines the process of buying lottery tickets from abroad and makes it as convenient as possible.
Odds of Winning Oz Lotto
Your chances of winning the Oz Lotto jackpot are 1 in 45,379,620, which are pretty good considering how big the jackpots can grow to.
However, UK Lotto (1 in 45,057,474) has similar odds and prizes, Swiss Lotto has similar prizes and better odds (1 in 31,474,716), and Canada Lotto 6/49 has slightly smaller prizes but much better odds (1 in 13,983,816).
The overall odds of winning one of the prizes in Oz Lotto's seven prize tiers (called "divisions" in Australia) are 1 in 55.
Here are all the odds you'll be facing as well as the full prize breakdown:
# of Matched Numbers
(SN = Supplementary Number)

Prize
(Estimated)

Odds of Winning

7

Jackpot

1 in 45,379,620

6 + 1 SN or 2 SN

AU $105,011

1 in 3,241,401

6

AU $3,860

1 in 180,078

5 + 1 SN or 2 SN

AU $382

1 in 29,602

5

AU $45

1 in 3,430

4

AU $24

1 in 154

3 + 1 SN or 2 SN

AU $16

1 in 87
Oz Lotto Drawing Time
The Oz Lotto draws only take place once per week on Tuesdays at 8:30 pm AEST / 9:30 pm AEDT in the city of Melbourne.
Biggest Oz Lotto Jackpots
Oz Lotto's jackpots have twice broken national records, even surpassing those of the Australian Powerball.
Here are the three biggest ones so far:
AU $111,972,151 (€69,933,039): November 6, 2012
AU $106,500,000 (€66,515,366): June 30, 2009
AU $74,856,587 (€46,752,238): May 8, 2012
Payout Options
Oz Lotto's payout option is even more straightforward than its game mechanics: a single one-time lump-sum cash payment.
Therefore, regardless of the prize that you win, you cannot choose to have your payments paid out to you on an annual basis.
Taxes
The government of Australia's tax policy regarding lottery prizes is null, meaning winners get to keep every last cent to themselves.
Whether or not your home country will have the same approach is something we recommend you look into if you're playing from abroad. That's because every country has its own policy towards lottery wins.
Oz Lotto – Is It Worth Playing?
If you're wondering whether to play Oz Lotto, maybe this will help: the game turns hundreds of people into instant millionaires every single year.
While its odds aren't the greatest in the industry, they are pretty fair for the jackpots that the game pays out.
Moreover, the 25-rollover cap means the prizes can keep growing until they reach sky-high, record-breaking levels.
For these reasons, we believe Oz Lotto is a game that is worth playing, and it should come as no surprise to anyone why it's considered one of Australia's top lotteries.
User Reviews and Comments (1)