Endeavour Prize Home Lottery Review
Most lotteries make a difference in the communities and regions in which they operate, but few target the betterment of one group or cause specifically.
That is why it is a refreshing change to come across a lottery that targets a specific cause while still offering great prizes.

In this Endeavour Prize Home Lottery review, we will look at this Australian charity lottery and see how it has evolved into the popular game that it is today. We will also explain how you can get in on the fun and what you stand to win.
Endeavour Prize Home Lottery History
Way back in the 1960s, an organisation named the Endeavour Foundation began to look for new ways to raise money for their charity based in Brisbane, Australia.
Working to help people with disabilities, the team running the charity soon realised a brilliant way to get a great deal of money to help them help others. Not only that, but this method would still give back something to those who donate.
This method was, of course, to start a lottery—and that is how the Endeavour Prize Home Lottery was born.
Since then, the lottery has been running every year and has grown more than the initial founders could possibly have imagined. In the process it has raised incredible sums of money to help disabled people across Australia.
How to Play Endeavour Prize Home Lottery
The Endeavour Prize Home Lottery is easily one of the simplest lotteries to play in. This is because this lottery, just like the Mater Prize Home Lottery, is more of a raffle than a lottery.
In other words, you will not need to select any numbers or number sequences to play. All that you will need to do is purchase a ticket.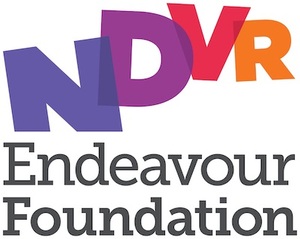 As with most raffle-type lotteries, the more tickets you purchase, the better your chance of winning.
Tickets cost AU$10 each. However, the more tickets you purchase at one time, the cheaper the tickets become. For instance, 60 tickets will only cost you AU$200—or AU$3.33 per ticket.
Once you have purchased your ticket, you can relax and wait until the draw to see if you are a winner. If you are lucky enough to have your number chosen at the time of the draw, you will win a dream house that you will be able to move into immediately.
If you do not win, you can always buy more tickets for the other draws that the Endeavour Foundation runs. These include the Ultimate Life Changer Draw, which gives away cash, cars, and luxury prizes.
Or if you would like to automatically be entered into every draw held by the foundation (including some unique draws reserved for certain players), you can opt to sign up to become a Star Supporter.
Doing this will automatically enter you into all draws held by the lottery so that you don't have to try and remember to do so.
Odds of Winning
There are no set odds of winning any of the draws held by the Endeavour Prize Home Lottery. There is, however, an excellent reason for this.
Each draw consists of a set amount of tickets that can be sold for that draw. This limit is usually found in the terms and conditions of the draw and generally ranges between 500,000 and 620,000 tickets.
The great thing about this is that you are in control of your own odds of winning. As mentioned above, the more tickets you purchase, the better your chances of winning.
For example, in a draw with 500,000 tickets available, if you purchase one ticket, your odds will be 1 in 500,000. However, if you purchase 20 tickets, your odds will drastically increase to 1 in 25,000.
Another bonus is that the winning ticket number is drawn from a pool that only holds ticket numbers of those tickets that have been sold.
This means that if only half the tickets available for a particular draw are sold, only those ticket numbers can be drawn.
This further increases your odds of winning quite drastically, depending on the number of tickets that are drawn.
Endeavour Prize Home Lottery Drawing Time
Because the draws sometimes occur at different times and on different dates, there are no set draw times.
Instead, players are encouraged to log onto the official lottery website to see when the next draw will be taking place.
Biggest Jackpots
There is no exact value that can be linked to the highest jackpot. However, we can report that some of the more recent houses that have been given away by the lottery have been worth in excess of AU$1.1 million.
Payout Options
Since players win a house, there are no payout options available. There is also no option to request a cash payment in lieu of the property.
That said, winners have the opportunity to sell the property if they choose to—but only after it has been transferred to them by the lottery.
Taxes
There is no mention of what taxes may apply to any prizes received from the lottery. We can only assume that you will be required to pay some form of property tax. Unfortunately, our research was unable to confirm or deny this.
How to Play Endeavour Prize Home Lottery Online
Purchasing tickets in the Endeavour Prize Home Lottery draw can be done online via the official lottery website—regardless of where in the world you are playing from.
Yes, that is correct.
The lottery is not limited only to players in Australia but is open to anyone on earth. The only condition is that they purchase their ticket from the official website and that they are over 18 years of age.
Endeavour Prize Home Lottery—Is It Worth Playing?
Yes, this is definitely a lottery worth playing. There is not a moment hesitation in our answer to this question.
Not only does this lottery offer great prizes and ticket prices, as well as odds that could very easily change in your favour, but it also does something much more important—it gives back to those in need.
This lottery has made great strides in helping those with disabilities live a more comfortable life.
So, while the tickets may be slightly expensive if you do not buy in bulk, we think these tickets are worth every last cent.
User Reviews and Comments (1)