Caribbean Super Lotto Review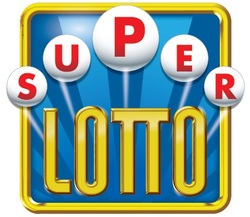 When it comes to popular international lotteries, few lotteries compete with the biggest North American and European games. However, one lottery that is starting to become a real competitor in this arena is Super Lotto, which is hosted out of Jamaica and played across the Caribbean. In this Caribbean Super Lotto review, we will look at the specifics relating to this lottery and whether its jackpots and odds rival those of other popular lotteries.
CARIBBEAN SUPER LOTTO HISTORY
The Caribbean Super Lotto is a multi-jurisdiction lottery that is played in six regions: Jamaica, Barbados, St. Maarten, Antigua, along with other isles in the Caribbean and Paraguay. It held its first draw on August 25, 2009, and is the first lottery game of its kind ever to be launched in the Caribbean. The lottery is owned and operated by Supreme Ventures Limited (SVL), who are the sole lottery operators in Jamaica and were founded way back in 1995. This is the same company that runs the Jamaica Cash Pot lottery as well as various other games. Since its launch, Super Lotto has surpassed the popularity of all other lotteries hosted by SVL and has become the number one lottery in Jamaica and in other supported territories.
HOW TO PLAY CARIBBEAN SUPER LOTTO
Super Lotto has a simple double-matrix system, making it similar to other international lotteries that you may have come across before, including US Powerball and EuroJackpot. To play, you can either opt to use the quick pick option (which will select random numbers on your behalf so that you don't have to) or you can choose to select your numbers yourself.
If you would like to select numbers yourself, you will need to select them from two different number pools. First, you will need to select five numbers from a number pool ranging from 1 to 36. Once you have done that, you will need to select a single additional number from a pool ranging from 1 to 10. This single number is called the Super Ball and is instrumental in winning the jackpot.
ODDS OF WINNING
The odds of winning the +- US$1.5 Super Lotto million minimum jackpot are 1 in 3,246,320.
The odds of a 5/36 + 1/10 jackpot are much better than the odds of a typical 6/49 lottery such as Taiwan Lotto 6/49, which also has odds of 1 in 13,983,816. Other lotteries with similar odds include Italy MillionDAY (1 in 3,478,761) and Brazil Lotofacil (1 in 3,268,760).
Tickets cost between J$200 and J$300 per ticket, and there are, in total, eight different prize tiers that players stand a chance of claiming a prize from. These tiers and their prizes are listed below:
| | | |
| --- | --- | --- |
| Prize Tier | Win Requirement | Prize |
| 1 | 5 + Super Ball | Jackpot (+- US$1.5 million minimum) |
| 2 | 5 | $2,200,000 |
| 3 | 4 + Super Ball | $120,000 |
| 4 | 4 | $15,0000 |
| 5 | 3 + Super Ball | $4,000 |
| 6 | 3 | $600 |
| 7 | 2 + Super Ball | $600 |
| 8 | 1 + Super Ball | $300 |
CARIBBEAN SUPER LOTTO DRAWING TIME
Draws are held every Tuesday and Friday at 08:30 PM (EST). Draws can be watched live online, and official results are posted on the Supreme Ventures Limited website almost as soon as the draw has ended. Results can also be found in a variety of other places online.
BIGGEST JACKPOTS
The largest jackpot amount that we could find is J$313 million. While this may sound like a ridiculous amount of cash, it only equates to around US$2.38 million. So, unfortunately, while the jackpots offered by the Super Lotto may seem extravagant, they are not exactly fantastic when compared to the biggest lottery games. Still, considering the solid odds and the fact that the prizes are certainly life-changing, this is a game that holds its own.
PAYOUT OPTIONS
All winnings aside from the jackpot are paid out to winners in cash lump sums. Jackpots are, however, paid out via means of a cheque paid over to the winner. There is no annuity payment option.
TAXES
If you are the winner of the Jamaican Super Lotto, you will need to be prepared to part with a sizable chunk of your winnings. This is because all lottery winnings in Jamaica are taxed 15% of their total. And, while this may not be as much as some other places (especially in the USA), it still equates to a large sum of money when you consider that if you win J$20 million, you will need to pay J$3 million on taxes alone.
HOW TO PLAY CARIBBEAN SUPER LOTTO ONLINE
Jamaican Super Lotto tickets are not available for purchase on any of the best online lottery sites that we know of. However, Supreme Ventures Limited has recently launched a mobile application that they are slowly adding support to for more and more lotteries. What this hopefully means is that Super Lotto tickets will soon be able to be purchased from within the app.
CARIBBEAN SUPER LOTTO—IS IT WORTH PLAYING?
With good odds and respectable prizes, Caribbean Super Lotto is a decent lottery, but there are better games out there.
Furthermore, if you live in the Caribbean or any of the supported countries (which you will have to do considering the lack of online ticket sales), then this is still a lottery worth playing. And, hopefully, you can win enough that even the 15% tax does not take away from the joy of winning.
User Reviews and Comments (1)